Join the top developers in Latin America
What it's like to join Blue Coding
Our interview process is meant not only for us to get to know you, but for you to get to know us. We believe it's equally important for both company and prospective employees to feel that the role is the right fit for them.
Here is how our standard interview process works
Apply to one of our open roles using the Apply Now button below. If you don't see a role that is the right fit for you right now, but you'd still like to send us your CV for future positions, simply send your CV or resume to hr@bluecoding.com.
Next, we perform a nontechnical interview to understand your background – where you're coming from and where you want to take your career – to see if your career goals are aligned with the opportunities at Blue Coding.
The next step is a general technical interview. Here, we test your overall technical knowledge to get a sense of how you approach problems and solve challenges. This is your opportunity to show us who you are as a developer!
Next is a technical challenge specific to the role you are applying for, to make sure that the project's needs are a good fit for your skill set.
Finally, you are introduced to our client, and are ready to get started on your next adventure!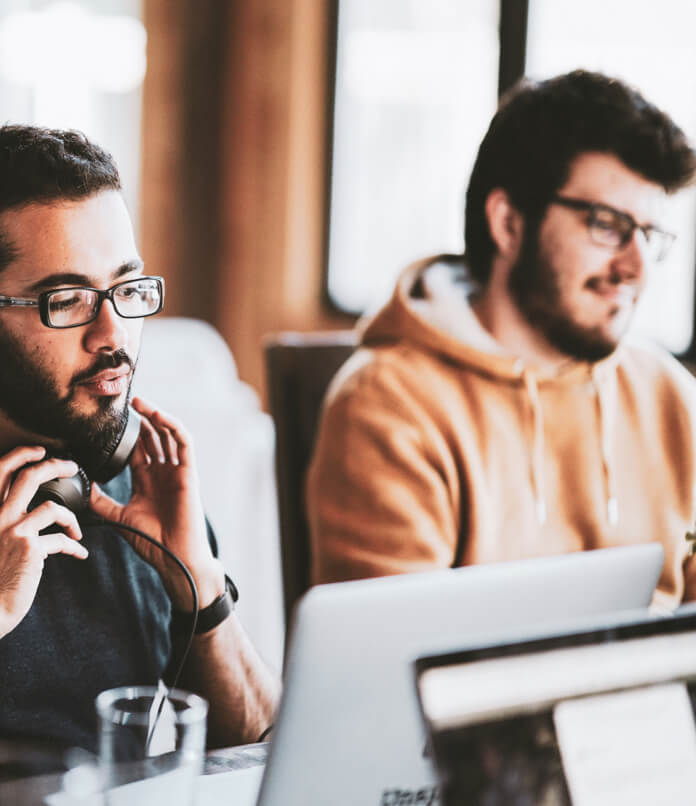 Fast facts about Blue Coding:
Founded in 2014

We're growing – as of 2020, there are 47 Blue Coders around the world!

We are distributed around the world, in 10 different countries.

We are a fully remote company, but we get together once a year somewhere fun for our yearly retreat! There, we bond, eat great food, go on hikes and to the beach, and do team building activities. We might do a bit of work too, if we have time!

We love animals – many of us have pets, and we're proud to support a local animal shelter in the Dominican Republic in their efforts to take care of abandoned animals and find them a home
Giving back at Blue Coding
We are so grateful to the many places and communities we call home, and we feel it's important to give back. Our collaborators are individually involved in many initiatives around the world, from wildlife preservation to volunteering at local charities. We also have an company-wide donation-matching program to support a local animal shelter in the Dominican Republic, called Animales en Peligro (Animals in Danger). This shelter helps take care of abandoned or mistreated animals, getting them the care they need and helping them find their forever homes. Many of our employees like to volunteer at this shelter when they are in the Dominican Republic (we really are animal lovers!).