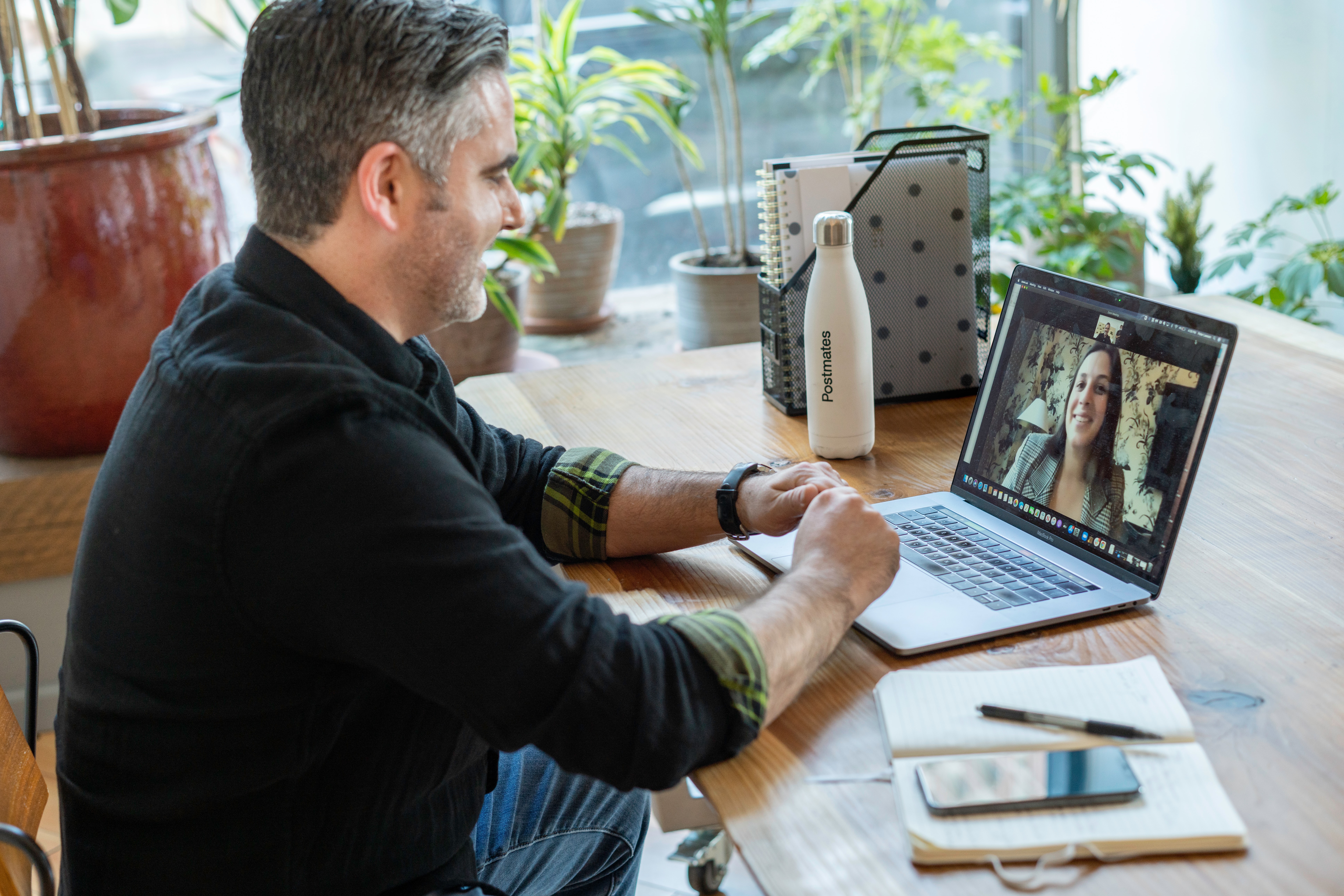 5 Useful Tools For Remote Teams
In today's ever-evolving work landscape, the concept of remote work has become more than just a trend; it has transformed into a necessity. The COVID-19 pandemic accelerated the shift towards remote work, prompting organizations and teams to adapt swiftly to new ways of collaborating and communicating. As a result, remote teams have become the new norm, and the importance of equipping them with the right tools cannot be overstated. From project management platforms to video conferencing software, these useful tools have become indispensable in fostering productivity and efficiency in a distributed work environment. In fact, studies have shown that remote workers, armed with the appropriate tools, can be 35-30% more productive than their in-office counterparts. In this blog, we will explore a range of essential tools that can empower remote teams to thrive and accomplish their goals effectively. You can also check out our blog post on how to manage a remote development team.
The Top Tools for Remote Teams
Slack is an exceptional tool that has revolutionized the way nearshore and remote development teams collaborate and communicate. With its user-friendly interface and powerful features, Slack has become an indispensable asset for modern-day distributed teams. It provides a centralized platform where team members can seamlessly exchange ideas, share files, and stay connected regardless of their physical location.
Key features of Slack include:
Slack is one of the best tools that has revolutionized the way remote and nearshore development teams collaborate and communicate. With its user-friendly interface and powerful features, Slack has become an indispensable asset for modern-day distributed teams. It provides a centralized platform where team members can seamlessly exchange ideas, share files, and stay connected regardless of their physical location.

Real-time messaging: Slack enables instant messaging and facilitates quick and efficient communication among team members. It allows individuals to have one-on-one conversations or participate in group discussions, fostering effective collaboration.

Channel-based organization: With Slack's channel-based structure, teams can create dedicated spaces for different projects, topics, or departments. This feature ensures that discussions and relevant information remain organized and easily accessible to the right people.

Integration capabilities: Slack integrates with a large number of third-party tools and services commonly used by development teams, such as project management platforms, version control systems, and issue tracking systems. This integration streamlines the process of development and boosts productivity by bringing essential information and updates directly into Slack.
ClickUp is an exceptional tool that proves to be an invaluable asset for both nearshore and remote software developers. With its comprehensive range of features, ClickUp streamlines project management and enhances collaboration, ensuring seamless communication and productivity across distributed teams. This powerful platform serves as a centralized hub for teams, providing an all-in-one solution for task management, documentation, communication, and progress tracking.
Key Features of ClickUp:
Intuitive Task Management: ClickUp offers a user-friendly interface that allows development teams to create, assign, and prioritize tasks effortlessly. Its robust task management system enables teams to set due dates, track progress, and allocate resources efficiently, ensuring projects stay on track and deadlines are met.

Seamless Collaboration: ClickUp promotes effective collaboration among remote and nearshore teams with features like real-time commenting, task assignment, and file sharing. Team members can easily exchange ideas, provide feedback, and stay updated on project developments, fostering a cohesive and efficient working environment.

Customizable Workflows: With ClickUp, development teams have the flexibility to tailor their workflows according to their specific needs and processes. The tool offers customizable task statuses, project templates, and automation capabilities, empowering teams to adapt ClickUp to their preferred methodologies and work styles.
With the help of the excellent tool Loom, nearshore and remote development teams may work together effectively and smoothly. Loom revolutionizes team communication and information sharing with its cutting-edge capabilities and user-friendly interface, making it an essential tool for contemporary software development workflows.
Key features of Loom:
Screen Recording: Loom simplifies the process of capturing and sharing screen recordings, allowing team members to effortlessly demonstrate complex concepts, showcase bugs, or provide step-by-step instructions. This feature enables clear and concise communication, minimizing misunderstandings and accelerating issue resolution.

Instant Video Messaging: Loom enables teams to stay connected in real time through its instant video messaging feature. By facilitating face-to-face interactions, teams can discuss projects, brainstorm ideas, and provide feedback, fostering a sense of camaraderie and collaboration even across different time zones.
Microsoft Teams is a remarkable solution that has completely changed how remote software development teams communicate and cooperate. Microsoft Teams is a vital tool for modern teams because of its extensive feature set and user-friendly interface, which improves communication, coordination, and production.
Key features of Microsoft Teams include:
Seamless Communication: Microsoft Teams offers a comprehensive set of communication tools, such as instant messaging, audio and video calls, and even virtual meetings. Team members can effortlessly connect with each other regardless of their physical location, fostering real-time collaboration and quick decision-making.

File Sharing and Collaboration: Teams provide a centralized platform for file sharing and collaboration. Users can create, edit, and share documents, presentations, and spreadsheets in real time, eliminating the need for back-and-forth email exchanges. The built-in version control feature ensures that everyone is working on the most up-to-date files, streamlining the development process.
For remote and nearshore development teams, Google Drive is a priceless tool that has completely changed how communication and information sharing are done. Teams may store, view, and update their files on Google Drive's cloud-based platform from anywhere in the world in a simple and secure environment. This adaptable tool is a must-have for contemporary development teams because it not only boosts output but also encourages excellent teamwork and communication.
The top features of Google Drive include the following:
File Storage and Sharing: Teams can store data in a variety of formats, including documents, spreadsheets, presentations, and more, in one place using Google Drive. Team members may work on projects with ease because of its simple sharing features, which provide them with real-time access to files and allow for smooth editing and comments.

Collaboration and version control: Using Google Drive, development teams can collaborate simultaneously on the same document, spreadsheet, or presentation, doing away with the requirement for numerous file versions. Every team member gets access to the most recent version of a file, and the possibility of conflicting alterations is reduced because of the built-in version control system that keeps track of changes made by every team member.

Accessibility and seamless integration: Google Drive offers a complete ecosystem for development teams by integrating with other Google tools like Google Docs, Sheets, and Slides as well as well-known third-party applications.
Hire Remote Developers for Your Firm
Blue Coding is your trusted partner when it comes to assembling exceptional remote teams and finding the right nearshore experts for your company's needs. Also, if you're a developer seeking a great remote working experience, consider joining Blue Coding. In today's dynamic business landscape, remote teams have emerged as a powerful solution for organizations seeking flexibility, efficiency, and access to global talent. Blue Coding understands the challenges that arise when searching for the perfect nearshore experts to enhance your team's capabilities, and we are here to simplify the process. If you're interested in joining our platform or have any inquiries regarding outsourcing your software requirements to nearshore experts, please don't hesitate to contact us.