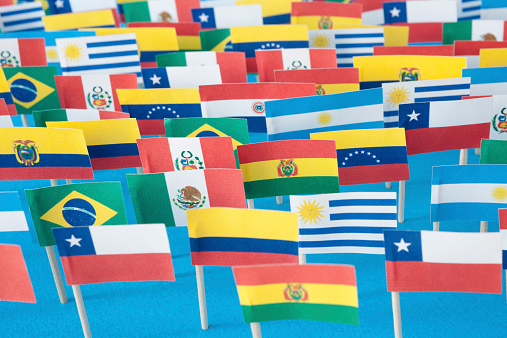 An Introduction To The Best Nearshore Latin American Countries To Hire Developers
It's no secret that at Blue Coding we recommend nearshoring as the most efficient and cost-effective way to start software outsourcing. Hiring nearshore developers from Latin America will allow you to reduce coding costs and incorporate a more diverse workforce into your team, all with minimal time zone differences and language barriers. Yet there are so many great countries to choose from, we know it can get tricky to understand the software development scene of them all. That's why we've created an introductive roundup of the best nearshore Latin American countries to hire developers!
The 11 Best Latin American Countries To Hire Nearshore Developers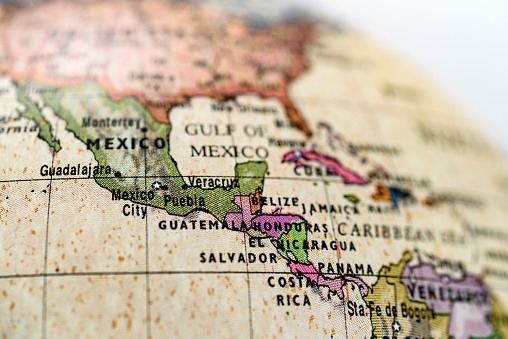 There's a reason nearshore software developers in Argentina are so sought after. The software development industry in this country has been booming since the '90s and in recent years it has become a technological hub in Latin America. According to the CESSI (Argentine Chamber of the Software Industry), software development in Argentina has seen a steady growth of 50% Argentine software engineers and 36% tech companies in the past few years. This shows how the industry keeps growing and becoming more active in the country, with thousands of people choosing web development as a career each year. As if these numbers weren't looking up on their own, Argentina ranked as the #1 country with software engineering skills worldwide in 2019 when Coursera's 2019 Global Skills Index showed them as the leaders in technological and web development skills.
Mexico is home to many top software engineering firms, ranging from small and well-known consultancies like Codebay and Teravision to large multinationals like Oracle. Mexico is also home to large financial institutions like BBVA, Santander, and HSBC Mexico. These have strong software engineering divisions, and many software engineers in Mexico work with financial institutions at some point in their careers. As with many countries, software engineers in Mexico tend to be based in the largest cities: Guadalajara (home to the majority of the country's developers), Ciudad de Mexico (the capital), and Monterrey, though there are plenty of talented developers scattered throughout the country in less populous areas, as well.
Nearshore development is a strategic decision, which is why US companies should outsource to countries with an advanced technological background. Uruguay's IT industry has experienced significant growth over the past few years, turning into a reliable nearshoring hub for IT professionals. In fact, Uruguay is currently the number one software exporter per capita within the South American region. The government favors IT companies, with measures such as 100% tax exemption for tech businesses. No wonder Uruguay has 700 IT companies that offer high-quality technological solutions to the world. That's quite the number for a smaller country, too!
Although small in size, the Dominican Republic has a strong software engineering community and is a go-to location for many companies in Europe and North America looking to hire remote team members. Most software engineers are based in the cities of Santo Domingo and Santiago de los Caballeros (the largest cities in the country), but many of them also live in remote worker-friendly beach retreats such as Cabarete, Punta Cana, and Las Terrenas.
Brazil is also home to many top software engineering firms, ranging from small and well-known consultancies like PlataformaTec (acquired in 2020 by NuBank) to multinationals like IBM. Brazil is also home to large financial institutions like Itau Unibanco, Banco Bradesco, and Banco Do Brasil, with strong software engineering divisions, as well as other large companies in other industries. Most software engineers in Brazil are based in the largest cities: São Paulo, Rio de Janeiro, Brasilia, Salvador, Fortaleza, Belo Horizonte, and Manaus, but many live in smaller cities across the country.
Chile has been growing its IT scene for several years now. In fact, many consider Santiago, the capital, a major Latin American technological hub. It's easy to see why, as Chile's startup culture and constant innovation have put the country higher up on anyone's list. After the government made several investments to attract tech entrepreneurs, the efforts have seemed to pay off – so much so that Chile even ranks first for innovation in Latin America, according to the Global Innovation Index! During the past decade, Chile has continued to grow its IT sector. Even in the middle of a global pandemic, the country managed to rank 5th out of 54 countries in the "Total Early Stage Entrepreneurship Activity" category of the Global Entrepreneurship Monitor.
Quito is Ecuador's capital and has a relatively small population of 2.7 million. Though not as numerous as some of its Latin American counterparts, it has a consistent history of software development outsourcing and is a local tech hub. Quito is home to Ecuador's entrepreneurial scene and tech industry, powering several local developers throughout the years. Thanks to the great concentration of developers in tech hubs like Quito, the country has shown promise for nearshore software development! According to the Global Innovation Index, Ecuador ranks #33 among the 37 upper-middle-income group economies and #99 out of the total 130 countries
Panama has a growing IT sector, with a strong emphasis on its expanding software outsourcing industry. Sure, this small country only has 3.5 million people. Yet it still consistently scores pretty high in the Global Competitiveness Report. According to the World Economic Forum, Panama is the 66 most competitive nation in the world out of 140 countries. Furthermore, Panama grew 40.4% year-on-year during the second quarter of 2021. This gain is widely welcomed after the losses caused by the COVID-19 pandemic. Its software industry played a considerable part in this consistent progress. Even more, Panama has long been recognized as a top nearshore outsourcing destination by US-based companies.
Peru might only have 38,136 software developers, but since almost 33% of Peruvian developers are actively looking for new coding work, chances are you'll find the right candidate for your company. This country underwent significant growth within its IT sector for the last decade, with the help of PromPeru (Peru's national export and international commerce chamber) and its thriving tech community. The country has seen a recent overall growth rate of 5.9% in recent years, with relatively low inflation rates and a steady increase in its economic power. Though the Peruvian tech industry saw a decline of 12.2% in IT spending during 2020, this was mostly due to the economic crisis caused by the COVID-19 pandemic. In 2021, this decline has been reversed. Now the IT spending has seen a 9% growth rate and is predicted to keep growing during 2022.
Although Costa Rica previous was not known for its programming industry, this country has always been a true innovator when it comes to sustainable energy sources and biomedical research. This is thanks to the diverse flora and fauna present in this territory! Therefore, even if Costa Rica never excelled at coding, this country still knew its way around innovation and technologies. Now, the Costa Rica software development scene is rapidly evolving, and it's easy to tell by the latest rankings. According to the Global Competitiveness Report 2019 created by the World Economic Forum, the country ranks first in Latin America for the skills of its current and future workforce, especially in the tech industry. Even more, the Global Innovation Index 2020 report puts Costa Rica in #56 place among 131 other world economies. It also ranks #51 for innovation progress!
Colombia's economy has been growing for over a decade. After the country underwent a massive transformation, it emerged as a strategic destination to do business in Latin America. In fact, it was named the fourth friendliest country to do business within that region by Doing Business 2018. Its economy has also seen overarching growth, expanding at an outstanding 3.8% on average from 2010. Even more, Colombia's GDP is expected to increase by 3,6%-4.0% nearing the end of 2021. The software development scene in Colombia has flourished under all of this recent growth. Back in 2014, the government launched the new Bring IT On campaign to promote growth within the IT industry and position Colombia as a technological hub within Latin America. Ever since that transformation, Colombia's coding and technology scenes have expanded more than 170% in the last five years!
Do you want to hire nearshore developers from any Latin American country? We can help you!
As you can see, there are many countries to choose from when it comes to nearshore outsourcing. With eleven best nearshore Latin American countries to hire developers ready for you to dive into their top-notch talent pool, all you need to do is decide on a nearshoring strategy. At Blue Coding, we offer both staff augmentation and direct placement services to make the entire nearshoring process much easier for you and your company. Contact us today to learn how we can help you hire nearshore developers in Latin America!