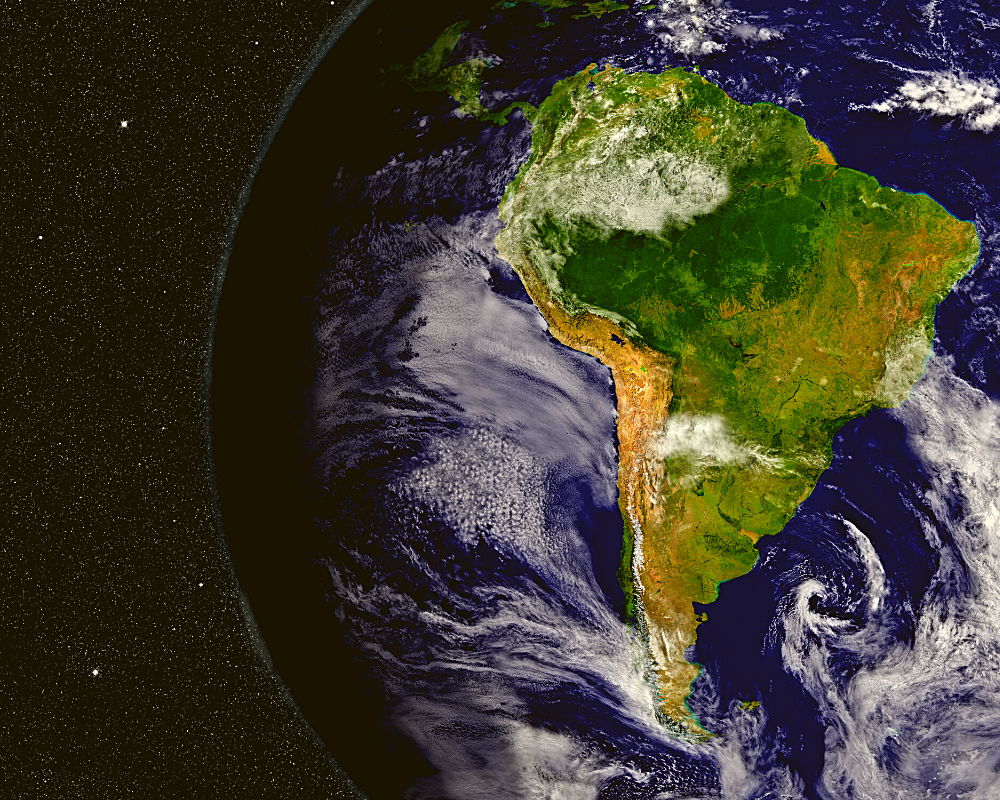 Best countries to hire in LATAM in 2021
So, you're thinking about hiring software developers in Latin America. Great! But with so many countries to choose from, where do you start?
Maybe you've had a bad experience outsourcing development work before. Maybe you don't know where to look to find the best developers. Maybe you don't have an in-house team to evaluate candidates. In any of these scenarios, you're probably feeling apprehensive and wary of diving into the LATAM developer market alone.
Here, we'll demystify the concept of hiring developers in Latin America and help you figure out which countries are best for your particular needs.
Software developers in Latin America
To begin with, let's review Latin America as a whole. According to Evans Data's Global Developer Population and Demographic Study, two of the regions with programming and IT professionals expected to grow most quickly are the Asia Pacific region and Latin America. Both of these regions are expected to grow more quickly than North America – an excellent reason to consider hiring developers from Latin America.
Within Latin America, different programming languages have gained popularity in different countries. For example, Brazil is a hot spot for Ruby on Rails, while if you're looking for .NET developers, the Dominican Republic is your best bet. Still other countries could be described as "tech stack agnostic" – that is, you could find developers working in a variety of languages in just about any Latin American country.
Best countries in Latin America to hire software developers
According to this study from AgileEngine, the top three countries to hire software developers in Latin America in terms of sheer numbers are:
Brazil
Mexico
Argentina
Brazil leads the pack with over 475,000 developers, followed by Mexico with 224,000 and Argentina with 115,000. While it's important to consider the countries with the most software developers in Latin America, it may be more important to consider what tech stack your company uses and search for developers in the countries where that stack is commonly used.
Different countries in Latin America have strong developer communities around different programming languages. Here are some countries that North American companies commonly outsource to, and the most popular programming languages in each one:
The Dominican Republic
.NET, .NET Core, C#, Visual Basic, Xamarin and other Microsoft technologies.
JavaScript, Node.js, jQuery, React, React Native, Angular, VueJS, TypeScript
PHP, Laravel, WordPress, CodeIgniter
Python, Django
Java, Spring
Brazil
Python, Django, Flask
Java, Spring, Struts, Vaadin, Grails
Ruby, Ruby on Rails, Sinatra
JavaScript, Node.js, jQuery, React, React Native, Angular, VueJS, TypeScript
PHP, Laravel, Wordpress, CodeIgniter, Symfony
Mexico
Java
.NET, .NET Core, C#, Xamarin
JavaScript, VueJS, TypeScript, React, React Native
Python, Django
PHP, Laravel, WordPress
Peru
PHP, Laravel
JavaScript, Angular, Node.js
Flutter, Ionic, Android, iOS
ASP.net
Lua
Perl
Colombia
TypeScript, JavaScript
C++
Python
SQL
Ruby, Ruby on Rails
When deciding where to hire Latin American developers in 2021, it's best to start by defining the programming language and other hard skills you need your developer(s) to have. Armed with this information, you can target your search to the country with the best programming talent in that particular language.
Still not sure what country is best to hire software developers in Latin America? Schedule a discovery call with us today and figure out which country is best for you.