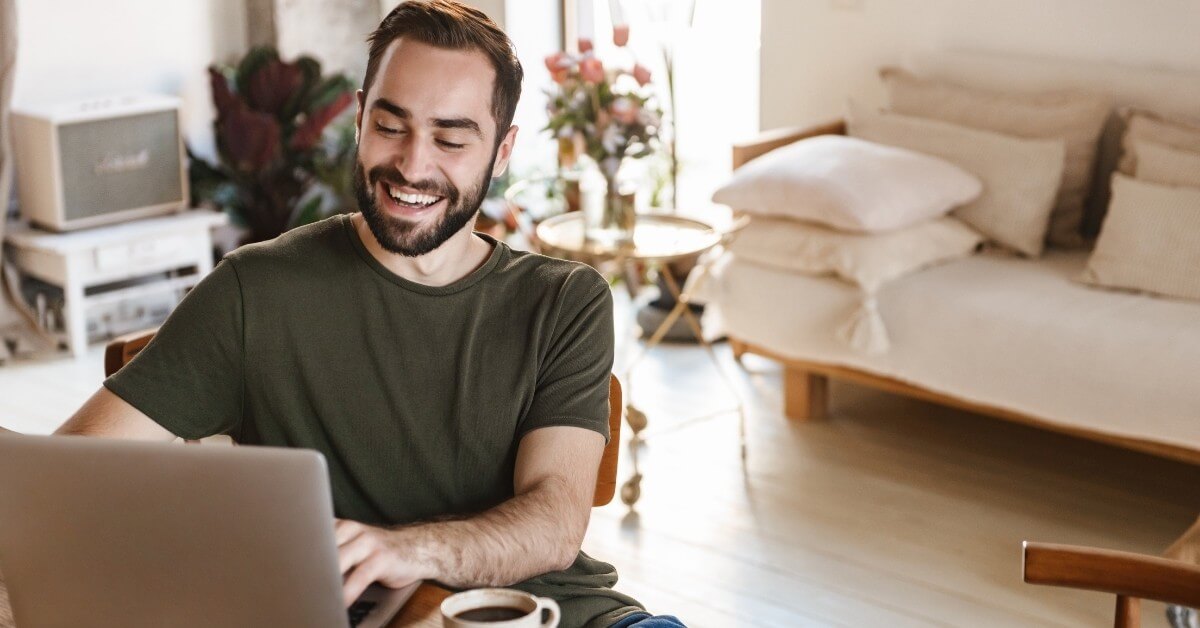 Must Have Remote Work Tools for Distributed Teams in 2020
While your tech stack is an important factor for your success, try not to get carried away obsessing over which is the very best tool on the market. In the fast-paced world we live in, the best is never the best for long, and in many cases there isn't a consensus as to which tool really is the best.
We'll share a little bit about the tools we use internally and highlight some alternatives that are worth considering. We'll cover the essential components of remote team collaboration, such as communication, cloud storage, password sharing, and more.
Let's start out with the essentials for effective remote communication.

Slack - A Virtual Office For Remote Teams
The most frequently-used tool throughout our organization is undoubtedly Slack. Every single member of our team uses it on a daily basis, regardless of their department. We love Slack and we're not alone – over 750,000,000 companies currently use Slack as of 2020. So what makes Slack so popular? Well, convenience has a lot to do with it.
Once you've worked remotely long enough, you may start to prefer Slack to in-person communication. Having a searchable record of all your files and conversations at your fingertips is incredibly powerful and convenient. You can easily customize and extend Slack's built-in functionality with easy to install pre-made apps, including integrations with popular CRMs, time tracking software, calendars, and more. Find the apps that are most relevant to your team by visiting Slack's app gallery and searching by category.
Not sure if Slack is right for you? Try their free plan, with which you can access 10,000 of your team's most recent messages, add up to 10 apps, and have unlimited 1:1 voice and video calls between teammates. Interestingly enough, it was reported by TechCrunch that up to 90% of those using Slack are on the free plan.
While Slack is good for most forms of communication, you'll still need a reliable video conferencing tool, leading us to our next section.
Doesn't matter if it's Zoom, GoToMeeting, or Google Hangouts Meet, you need a reliable video conferencing tool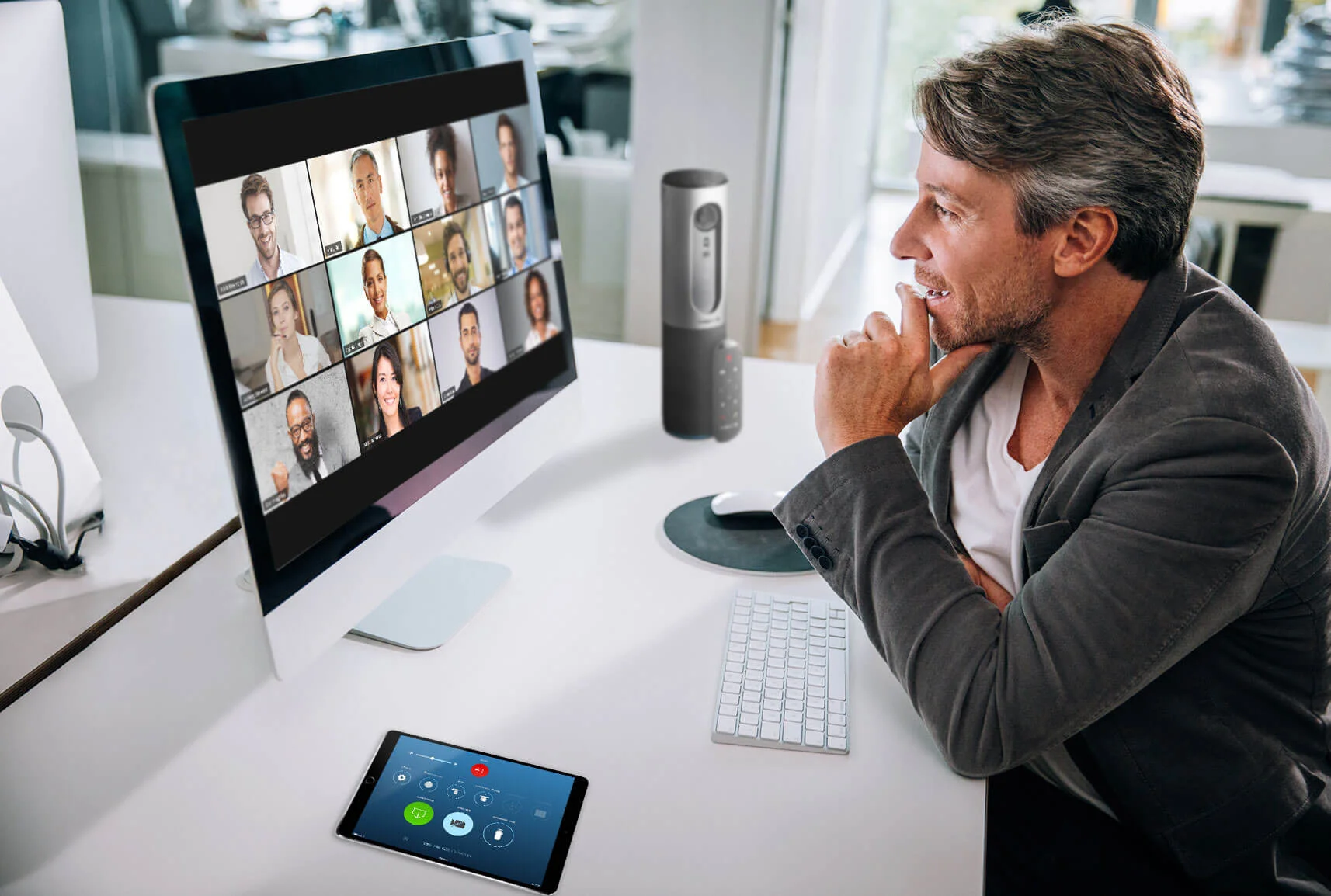 We use Zoom and Google Meet internally and occasionally use GoToMeeting with clients. All three work really well for setting up group meetings and 1:1 calls. They all offer free trials, so try them out before deciding which one is best for your team internally, and meet your customers wherever they feel more comfortable. That being said, one of the standout features of Zoom is that you can record your meetings automatically, which comes in handy if you ever forget to jot down a note or if you want a refresher later on.
Project management
When it comes to project management tools, you have a lot to choose from. Sometimes we even find ourselves using more than one.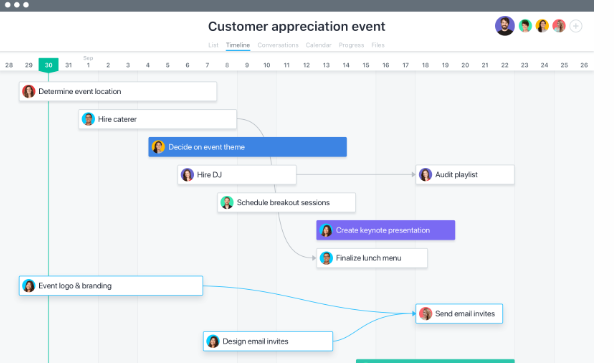 Asana helps our team orchestrate their work, from daily tasks to strategic initiatives. A robust and adaptable solution with a surprisingly intuitive and visually appealing user interface, it's easy to see why Asana is considered one of the very best project management tools on the market.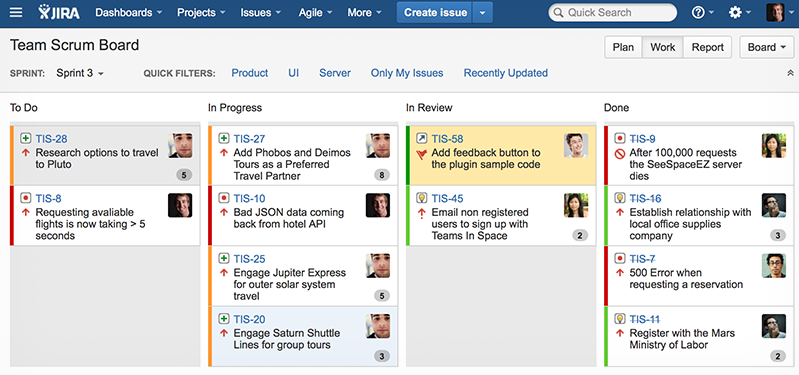 Popular among scrum users, Jira has easy-to-use scrum boards that can be used by multiple teams with a convenient mobile interface so you can use it on the go. A popular choice among development teams.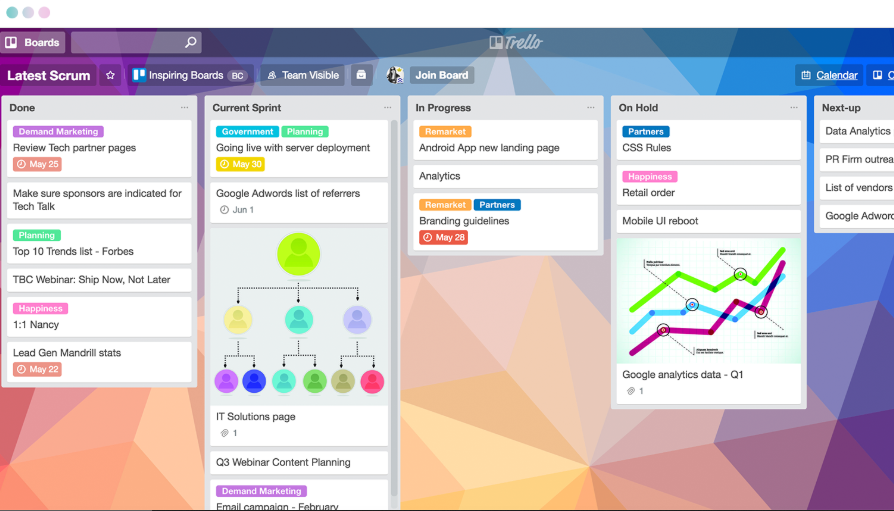 Trello is one of the most popular project management solutions and the hands-down winner for fans of the Kanban board.
Project management tools: Asana, Jira, and Trello
A picture is worth a thousand words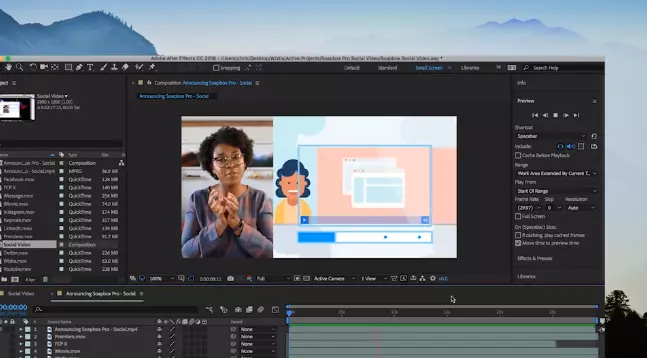 An equally important element of remote communication is the ability to easily share images and videos with your teammates. When working onsite, the easiest way to get a quick answer to a question is often by asking your coworker to come over to your desk and take a look at your computer screen – as they say, a picture is worth a thousand words. The same can be said for remote work – many times it will be easier to communicate your point with an image or a video.
For longer videos or videos we plan to share externally, we use Camtasia or Soapbox, but for short videos for internal use, we use Loom. There is also an awesome Slack app that allows you to share your Loom videos on Slack directly from your Loom account.

Great for making videos: Loom, Camtasia, and Soapbox by Wistia
For easy screen captures and recordings: Snagit
Password Management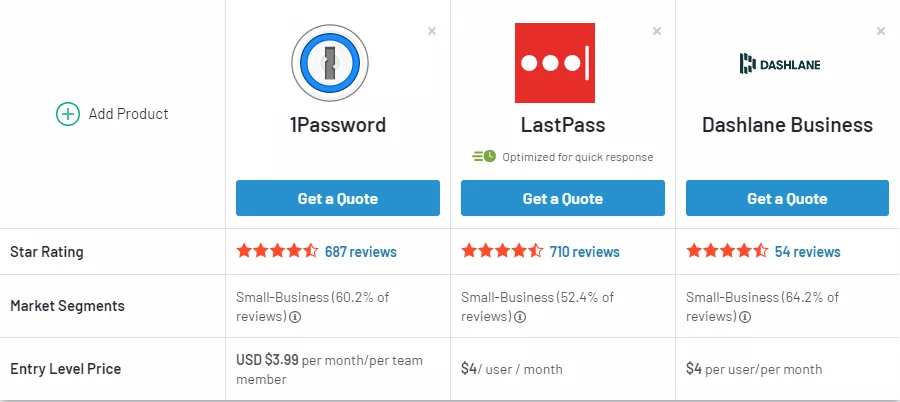 Inevitably as a remote team, you'll find yourself needing to share critical information like passwords and credit card information. When it comes to password management and sharing you have plenty of options to choose from but three of our favorites our Lastpass, 1password, and Dashlane. While we use Lastpass and it's currently the most popular of the three they all have similar scores on review sites like G2 and have a similar cost. Similar to video conferencing tools it doesn't matter which one you use as long as your happy with the one you're using. All three will help keep your passwords safe and the decision of which one to use often comes down which tool the majority of your team is familiar with.
As an internationally distributed team, you'll need a tool for easily converting timezones.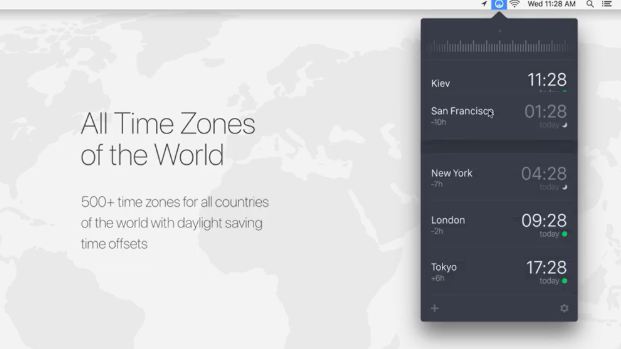 Scheduling meetings when you have co-workers and clients spread across various different timezones can be challenging. Having a tool that can help you efficiently calculate time zones on the fly will help make your life so much easier. Two good options are the Timezone Converter App and World Time Buddy. A big limitation with World Time Buddy is that it only allows four locations with the free plan, while Timezone Converter App allows you to add many more locations for free. In terms of overall ease of use and functionality, the Timezone Converter App is our favorite, but don't hesitate to try both.
Time Tracking Tools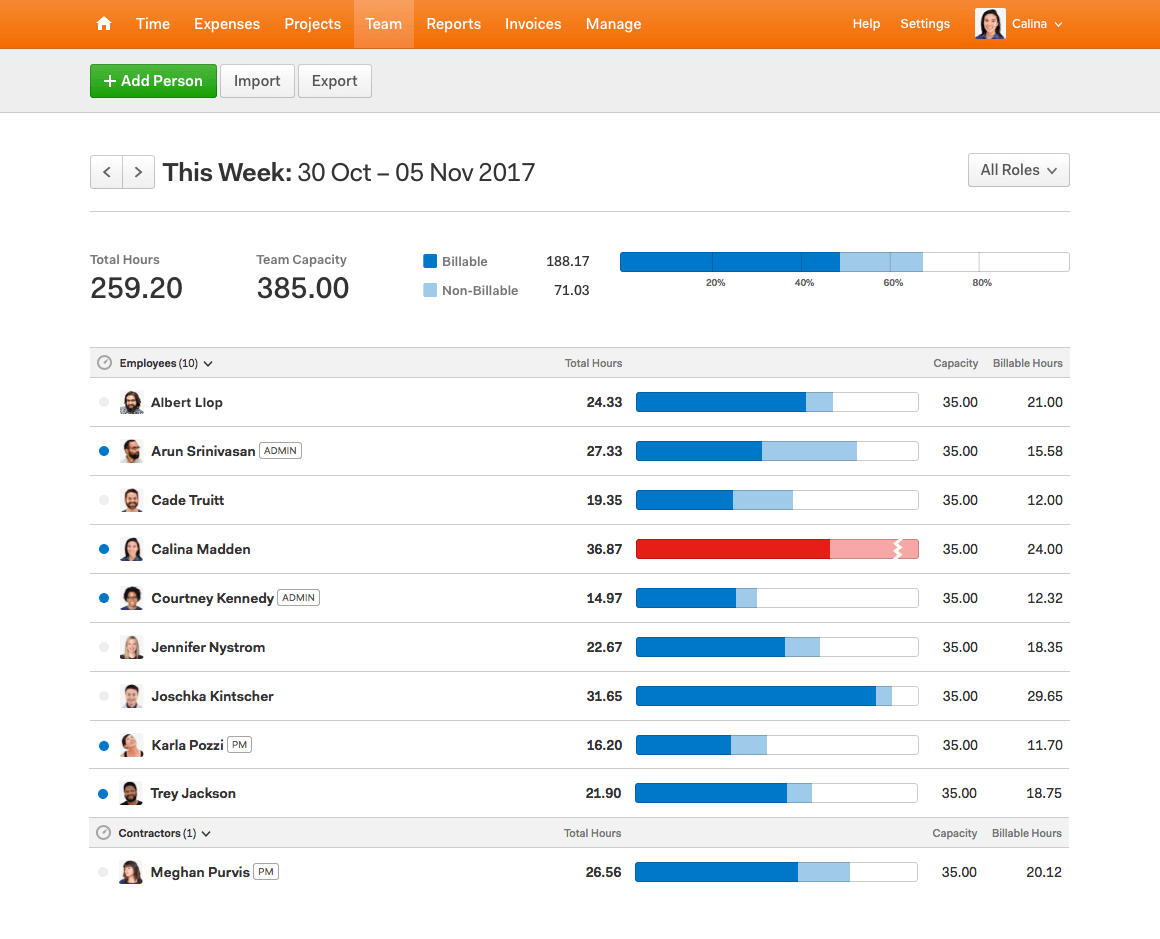 Time tracking is an important aspect of leading a remote team, and which tool you use will likely depend on the level of detail you require.
For example, If you're looking to provide managers with a high-level overview then tools like Toggl, Harvest, and Beebole are a great option. Their reports are easy to use and intuitive, making them an ideal option to use internally or for external use with clients.
Additionally, they're convenient and make it easy for your team to track time. Tools like Harvest and Toggl even integrate with project management software, calendars, and CRM to make time tracking even easier. Now Time Doctor not only offers the same high-level overview but also offers a more granular look at how employees are spending time including an automated screenshot feature.
While we use Harvest internally don't disregard other tools like Beebole, Toggl, and Time Doctor, which can be equally as powerful depending on your organization's needs.
Like many of the other entries on our list, we recommend trying a few different options before deciding on what's best for you.
They all either offer a free version or a free trial, so don't hesitate to try them out.
Cloud Storage

Google Drive helps you keep track of all your files in one secure and centralized space. Remote workers use Drive to store and share spreadsheets, presentations, reports, and other important documents. Another advantage of Google Drive for remote teams is the fact that you can collaborate with other team members in real-time. Conveniently sync your files across devices, so you can view and update them on the go from any device. Dropbox is another great option usually falling a close second to Google Drive on most review sites.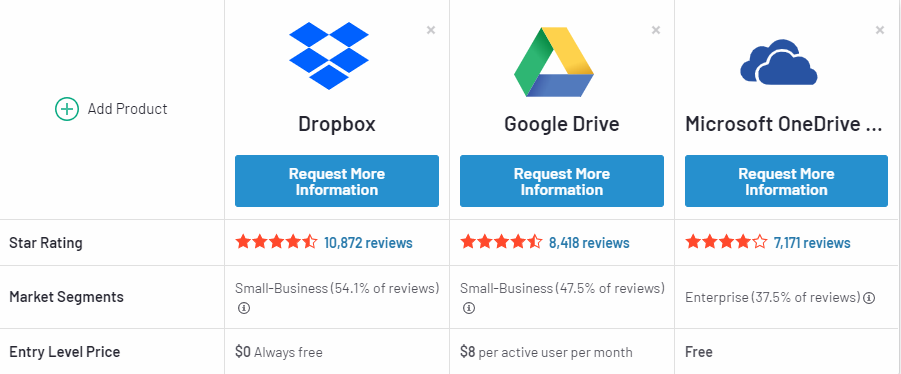 These are our favorite tools for productivity and collaboration while working remotely. We'd love to hear your thoughts and experiences – what tools are must-haves for your team?