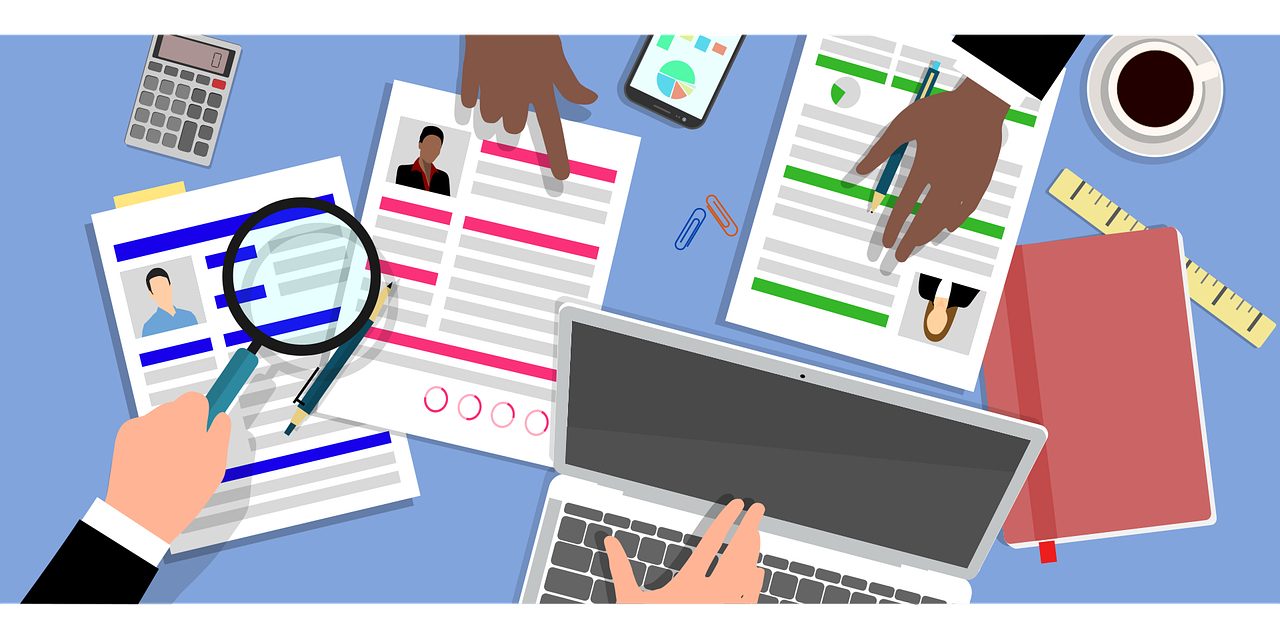 Nearshore Outsourcing and Fractional Recruitment | A Guide to Implementing Fractional Employment
Over the past few years, companies from all industries have started to rely partially or completely on technology. Due to this, the demand for technical experts has increased throughout the globe. On the other hand, since 2019, businesses and firms have realized that the work-from-home strategy is highly beneficial for their profit margins and cost savings. As a result of both of these factors, more and more companies are now inclined towards recruiting remote technical professionals and software developers to fulfill their IT hiring requirements and this led to a rise in the global adaptation of the concept of technical nearshore outsourcing.
Technical nearshore outsourcing of remote developers refers to the practice of outsourcing technical tasks such as software development, IT support, and other technical services to a company or individual located in a neighboring country. This is done to take advantage of cost savings and access to specialized technical skills while still being able to easily communicate and collaborate with the outsourcing partner. Nearshore outsourcing is becoming an increasingly popular option for companies looking to outsource certain aspects of their business operations. This is because nearshore outsourcing offers a number of advantages over other forms of outsourcing such as offshore outsourcing. These advantages include lower labor costs, access to specialized technical skills, time zone alignment, cultural similarities and proximity.
What is Fractional Recruitment
Fractional recruitment, also known as fractional employment, is a type of work arrangement where an employee works for a company on a part-time or project basis, rather than a full-time employee. Following the fractional employment model, an employee works for several employers each week, spending specific short durations of time, for example a day or two, working for each firm or business.
Many companies now opt for fractional recruitment as this hiring strategy allows the company to access the expertise and experience of an employee without having to pay for a full-time employee, and it allows the employee to have more flexibility in their work schedule and to work for multiple companies. Fractional employment is different from traditional employment models, where an employee typically works for one company on a full-time basis. With technical fractional employment, the employee can work for multiple companies on a part-time or project basis, which can provide more flexibility and diversity in their work experience. Fractional employment is becoming more popular for companies that have fluctuating workforce needs or for those who are looking to bring in specialized skills for a specific project or a short-term needs. Hence, the demand for fractional software developers has also increased as companies from almost all industries are opting for fractional recruitment for their IT requirements.
Nearshore Outsourcing for Fractional Recruitment
A large number of professionals who opt for fractional employment are a part of the work-from-home force. Hence, nearshore outsourcing is the right option for companies that prefer fractional recruitment as they'll benefit from the advantages of nearshore outsourcing, while simultaneously fulfilling their hiring needs. Fractional employment is common amongst developers as it is a feasible and productive option, especially for remote working developers. There are many software developers who offer their services on a fractional basis. These fractional developers may work as freelancers, independent contractors, or through a consulting or staffing agency. They often have a wide range of skills and experience and can be hired to work on specific projects or to fill specific roles within a company on a part-time or project basis. This can be a cost-effective solution for companies that need to fill a specific skillset on a temporary basis or for companies that are looking to scale their development team without committing to a full-time hire.
US based companies that are looking to implement the fractional employment strategy can outsource fractional software developers from the LATAM region. Countries in Latin America, such as Argentina, Brazil, and Mexico, have a large pool of skilled software developers and a growing technology industry, making them potentially good options for fractional employment of software developers.
Managing a Fractional Development Team
Managing a fractional development team can be challenging, as it may involve coordinating the efforts of multiple individuals or companies who are working remotely and on different schedules. Here are a few best practices for managing a fractional development team:
Clearly defining the project scope and objectives of the ongoing project is critical. Make sure that everyone on the team understands the project goals, timelines, and deliverables.

Communicate frequently and effectively with the fractional software developers. Regular communication is key to keeping the team on track and addressing any issues that arise. Use tools such as video conferencing, instant messaging, and project management software to stay in touch with team members.

Establish clear roles and responsibilities for the fractional developers. Make sure that each team member knows what is expected of them and how their work fits into the overall project.

Using agile development methodologies such as Scrum and Kanban can be effective for managing a fractional development team, as they emphasize flexibility, collaboration, and rapid iteration.

Keep track of progress and provide regular feedback to team members on a regular basis and address any issues or delays as soon as they arise.

Hire a project manager as they can help to coordinate the work of the fractional team and ensure that the project stays on track.

Establishing trust and building a good relationship with your fractional development team members is the key to successful completion of the project. This will help to ensure that the team works well together and that everyone is motivated to deliver the best results.
Blue Coding - One of the Leading Nearshore Outsourcing Agencies
Collaborating with a nearshore outsourcing agency is the ideal choice for you whether you are looking to focus on IT staff augmentation, or are considering hiring fractional software developers. An outsourcing agency helps you with your hiring needs by managing the entire hiring process and delivering top-of-the-line candidates to meet your project needs. Blue Coding is one of the best IT solutions providers that specializes in nearshore outsourcing, staff augmentation, custom development, and fractional recruitment. Our experts apply themselves diligently to provide you with genuine and smart consultations and to fulfil your software development needs. To learn more about our services and process, contact us now to setup a booking.