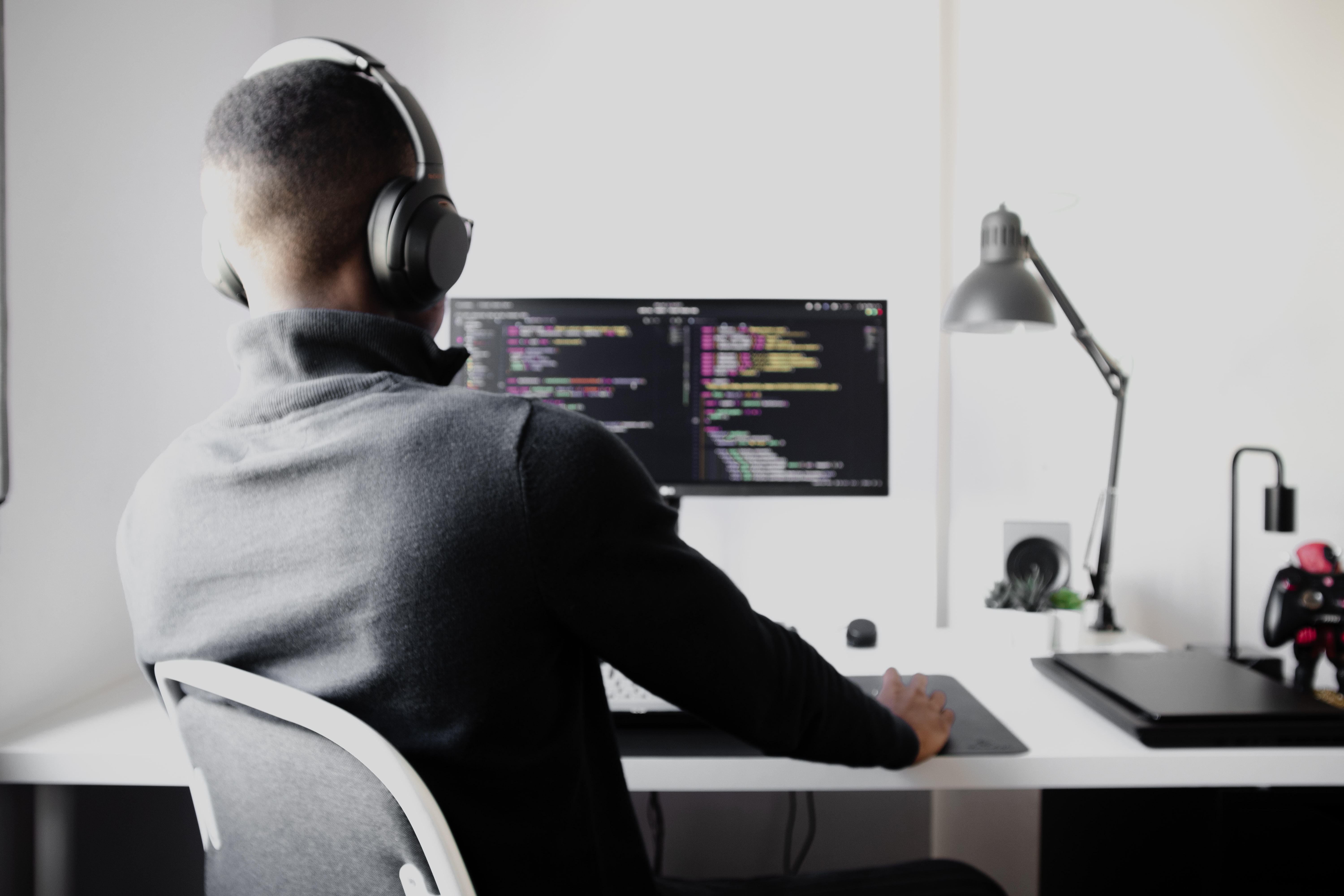 Tackling Technical Talent Crunch with IT Outsourcing | Why it is Crucial
The IT talent crunch is the term given to the alarmingly increasing global gap between the demand for technical professionals and the number of available skilled workers in the relevant field. It is predicted that the technology industry will be facing a global shortage of 4.3 million technical professionals by the year 2030. Tech leaders throughout the world are struggling with finding the right candidates to meet their hiring needs. Professionals who are experienced in specific roles in the IT field are becoming scarce and this is predicted to continue in the future. Majorly, these specific roles include
It is understandable and undeniable that the worldwide talent crunch will continue and even rise in the following months to come. Hence, firm recruiters and startup owners need to implement strategies, such as IT outsourcing, that will support them in keeping their tech functions running smoothly amidst the chaos of the shortage of skilled workers.
What Led to the Current Global IT Talent Crunch
Over the past few years, the world is witnessing a rise in the global talent crunch in almost every industry. There are numerous factors that contributed to this current global talent crunch. Some of these are listed below.
The rapid growth of technology companies and the increasing use of technology across all industries has led to high demand for IT professionals.

Despite the high demand, the supply of IT professionals wasn't able to keep up with the demand rate. This is due to a variety of factors, including a lack of emphasis on technology education in schools, low enrollment in computer science programs, and a lack of immigration policies that would allow more skilled workers from other countries to enter the US market.

A significant portion of the IT workforce is nearing retirement age, and many are leaving the industry. This is resulting in a loss of experienced workers and a gap in the workforce.

High demand for IT professionals has also led to a high turnover rate among technology companies, which can be difficult for companies to manage.

The industry is moving towards more specialized skills, such as artificial intelligence, machine learning, and data science, which are not as common in the workforce.
Nearshore IT Outsourcing to Tackle the IT Talent Crunch
With the ongoing global tech talent crunch, candidate hunting and seamless hiring is an almost impossible challenge for business owners and recruiters. In such a situation, nearshore outsourcing provides a huge relief as it widens the available talent pool from which a recruiter can hunt for a candidate. In order to benefit from this advantageous alternative, it is vital for a company to open itself to the concept of working from home. Restricting the working environment strictly to in-house employees will limit the options of hiring professionals from other countries.
Companies that have high software development requirements are also a target of the shortage of available skilled developers. Hence, more and more companies are now opting to outsource software development teams to meet the requirements of their IT departments. In order to outsource developers, companies can choose from nearshore, onshore, or offshore locations as it allows them to tap into a wider pool of talent.
Nearshore outsourcing is the concept of hiring remote employees from nearby countries instead of the company's base country. For companies based in the United States of America, the prime outsourcing location is in Latin America. There are many benefits to considering professionals from this region for technical and software-related projects and remote positions, such as the following:
Time Zone Alignment
Since many countries in Latin America are in close proximity to the US, they often share similar time zones, which can be beneficial for companies that need to schedule meetings and collaborate in real time with their outsourcing partners. This means that during regular business hours, it is possible to have overlapping working hours and easily schedule meetings with the nearshore team. This can greatly improve communication and productivity, as well as reduce the need for late-night or early-morning meetings to accommodate different time zones.
Cultural Alignment
Numerous Latin American countries share cultural similarities with the US, which can make communication and collaboration with outsourcing partners in the region easier. Similarities in business practices, customs, and values can help to build trust and understanding between companies and their outsourcing partners. This can lead to more effective communication and a smoother working relationship.
Cost savings
Labor costs in Latin America are generally lower than in the US, which can result in significant cost savings for companies outsourcing to the region. This is particularly true for industries that require large amounts of labor, such as manufacturing or data entry. Companies can take advantage of lower labor costs to increase their profit margins, invest in new projects, or lower their prices to be more competitive.
Language Proficiency
Many people in Latin America are fluent in Spanish and English, which can be beneficial for companies that need to communicate with their outsourcing partners in both languages. This can make it easier for companies to communicate with their outsourcing partners and ensure that they understand each other's needs and requirements.
Skilled Workforce
Countries in the LATAM region have a strong emphasis on education and a large pool of highly trained professionals, particularly in the areas of technology, engineering, and finance.
Government Support
Many LATAM governments have implemented policies and programs to attract foreign investment and promote the growth of their technology and IT outsourcing industries. This can include tax incentives, investment in infrastructure, and the development of special economic zones. These policies and programs can make it more attractive for companies to outsource to these countries, as they may be able to reduce costs and access a supportive business environment.
Tackling the IT Talent Crunch with Blue Coding
If you are struggling with finding ideal highly-skilled technical experts for IT staff augmentation or for contract-based development projects, Blue Coding is here to save your day. We are one of the leading software solution agencies that provide an extensive range of services such as technical staff augmentation, custom development, nearshore outsourcing, and much more. In order to learn more about our services, contact us now. We recommend Blue Coding as our priority aim is to provide top-quality services while maintaining and boosting client satisfaction. To gain more insight into the technical and software industry and to stay up to date with the current trends of the technological world, visit our blog.