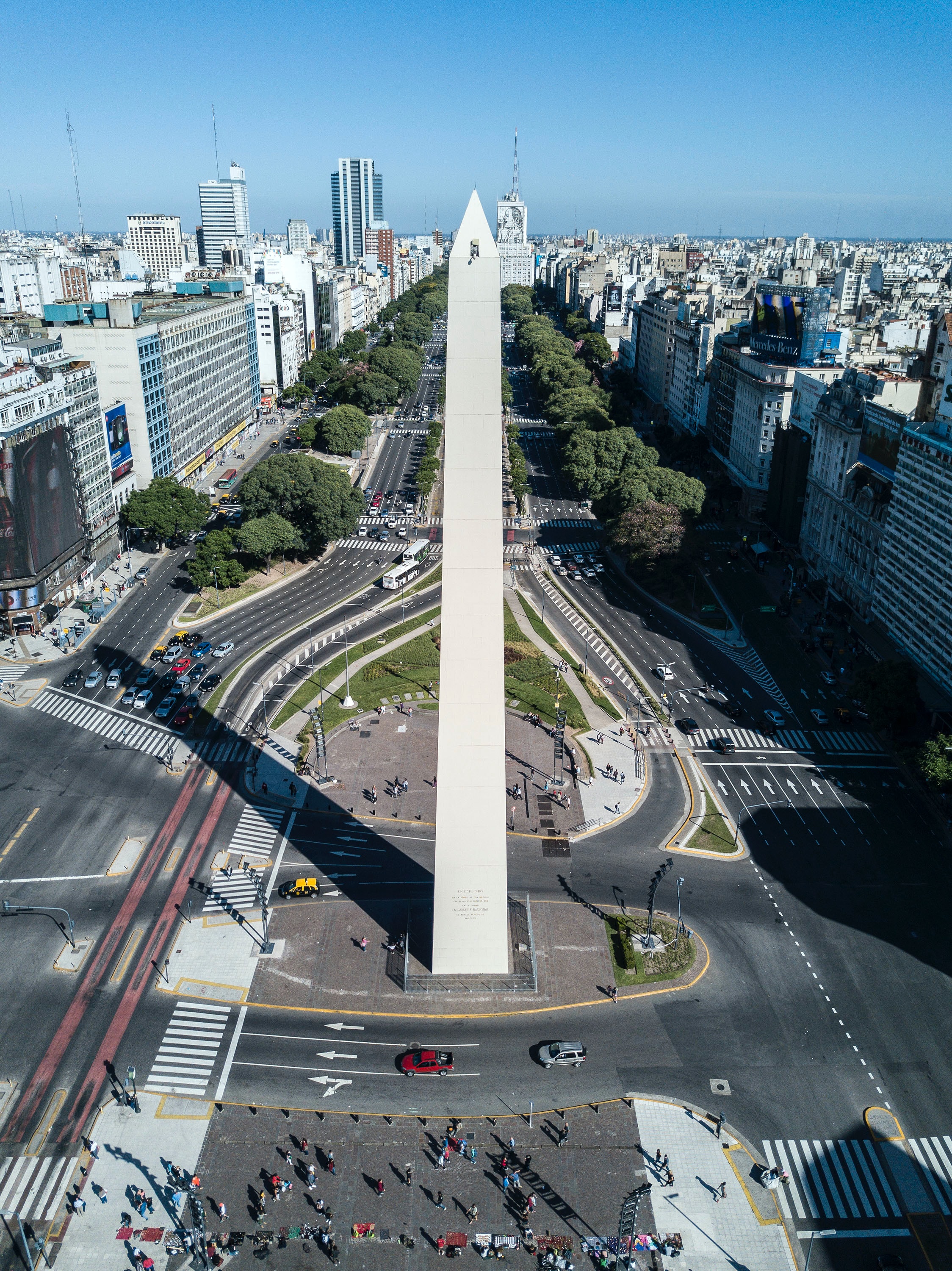 The Best IT And Technology Events In Argentina To Hire Nearshore Developers
Software development events are known worldwide for being an occasion where IT professionals from all backgrounds come together. Besides their international reach, it's always beneficial to attend local events to become familiar with a particular industry or region. That's the case for IT and technology events in Argentina! These tech conferences happen all year round and attract developers from all corners of Latin America.
With such solid attendance and interesting speakers, it's always a smart move to join one of these coding events in Latin America. They allow you to meet local talent and get to know the Argentina software development scene. Because, in case you happen to be out of the loop, Argentina is a fantastic place for nearshore outsourcing! In fact, we covered this topic in our article about how to hire nearshore software developers in Argentina. Now that we have established these conferences are not to be skipped, here is everything you need to know about the best IT and technology events in Argentina!
Why you should scout for nearshore developers in IT and technology events in Argentina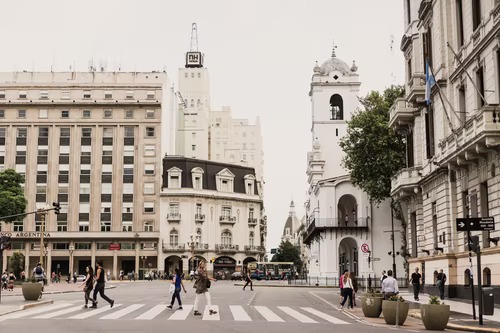 Argentina is one of Latin America's major tech hubs, which makes it a recurrent destination for both local and international tech conferences. Many skilled developers who are available to work attend these IT and technology events in Argentina in hopes of landing better employment opportunities. This puts US-based businesses in an advantageous position since they offer more competitive salaries and the usual perks of international work. With the prestige associated with US companies, Argentine developers at these events will line up to meet you!
You can scout for potential candidates, learn more about the local software development industry, and even network with other tech businesses. At the end of the events, your company will have learned valuable insights about hiring nearshore developers in Argentina. Furthermore, these coding events in Latin America tend to be offered online as well, allowing for virtual attendees. This saves you the costs and resources associated with travel while still allowing you to get involved with Argentine developers. There are no reasons not to give these IT and technology events in Argentina a try!
The best IT and technology events in Argentina
This coding conference is held on an annual basis and is organized by the Sociedad Argentina de Informática (The Argentinian Society of Computer Science). It's one of the oldest IT and technology events in Argentina, usually varying its location year by year. In simultaneous sessions, attendees can present their latest programming projects, discuss industry research, listen to lectures led by experts, and network with fellow colleagues and potential employees. It's an IT event very focused on computer science and programming innovation, where each day is dedicated to a certain area of expertise. Anyone can join, especially now that's offered virtually!
The main differentiator of Pulso IT is that it targets a few different (but still related) demographics. This is a great opportunity for companies outsourcing to Latin America to meet Argentine developers from all sorts of backgrounds and areas of expertise! The IT professionals who attend events in Argentina might not all network at the same tech conferences, so you need to diversify your attendance as well. That's where events like Pulso IT come into play!
Pulso IT is one of the few IT and technology events in Argentina that caters to both IT professionals and gaming lovers, leading to an interesting event that always causes a sensation within the tech sector. It's organized by the Argentine Chamber of Computing Distributors and Wholesalers and takes place every year in the capital city of Buenos Aires. The events range from traditional tech conferences led by industry experts to gaming tournaments with social media influencers. Many Argentine developers attend all three days of this IT event, so it's worth joining one of its programming talks or expositions!
The CIITI, the International Congress of Computing Technological Innovation, is a software development event that takes place in Argentina every year during the month of October. It's been held in the country since 2003 and its hosting city is Rosario, the capital of the Santa Fe province. This is a highly technologically driven city, so it's worth visiting and scouting around for Argentine developers if you're able to.
This is one of the software development conferences in Argentina that gets regular attention from US-based companies. During its most recent edition, 148 US businesses attended this tech conference. This statistic shows that Argentine developers are already sought after and the hosts of these tech events in Argentina make the necessary accommodations for international employers to join. Your team can attend this IT event both virtually and in-person depending on your availability!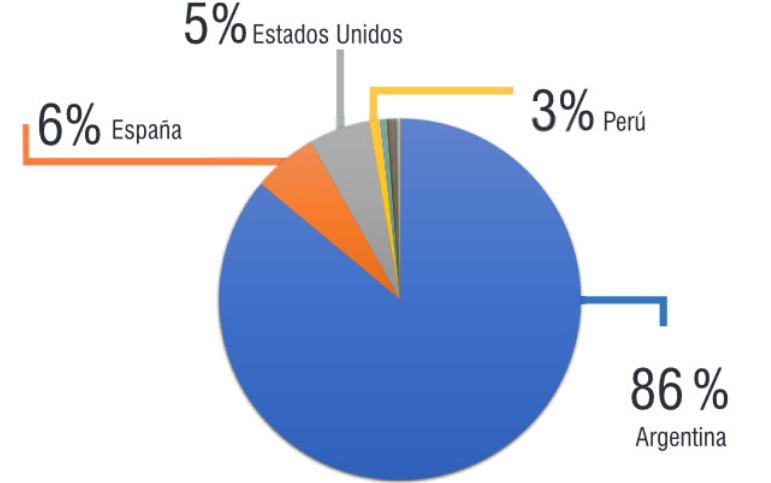 (XIX Congreso Internacional en Innovación Tecnológica Informática 2021 - UAI)
Nerdearla is a lively IT and technology event that's among the biggest and most vibrant tech conferences in Argentina. It's dedicated to all the "nerds" in the country and is one of the best networking events in Argentina for both local developers and potential employers. This is a four-day event in which anyone can connect with industry experts, participate in programming and computer science workshops, and listen to different lectures on the latest software development trends. It's free for anyone to join virtually or in person!
This international research conference that takes place in Argentina is heavily aimed at foreign professionals and employers, which makes it the perfect place to look for nearshore developers. Its main goal is to provide valuable industry insight to students, academics, and industry researchers. This IT event lasts two days and is usually held in the capital city of Buenos Aires. The central location and international focus make it easier to hire nearshore developers in Argentina after scouting through the activities of this event!
This conference might not be as relevant to the software development sector as the other IT and technology events on this list, but it's still worth joining. It's a South American integral security exhibition in which different IT industry professionals working on this niche meet to network and discuss the latest trends or technological advancements. It offers valuable insights into the global cybersecurity and coding markets and it promotes international trade exchange within the IT sector. Though keep in mind this event will most likely switch to a fully in-person approach starting in 2022 to promote better networking. So be sure to plan ahead if you wish to attend!
This is one of the international tech conferences that take place in Argentina every few years or so. In this case, the IT and technology event in Argentina will be during February 2023! The 17. International Conference on Qualitative Modeling and Software Engineering will be held in Buenos Aires Argentina on February 25-26, 2023. It's a tech event dedicated to industry networking and sharing the latest IT developments, software trends, and academic research.
Many Argentine software engineers, as well as nearshore developers from all of Latin America, will be attending. This makes it the optimal location for those looking to hire nearshore developers in Argentina and start outsourcing to the Latin American region!
Interested in hiring nearshore developers in Argentina? We can help!
As you can see, there's a solid variety of IT and technology events in Argentina where you can scout for nearshore developers. These coding conferences attract a high amount of Argentinian developers and are the perfect opportunity for networking, establishing your presence within the region, and getting to know local talent. It's well worth attending a few of them to become familiar with the Argentina software development scene!
While these tech conferences are great for scouting local IT professionals, hiring nearshore developers in Argentina is still a whole other challenge. There are several different factors involved in this process and it's best to do it alongside someone that has experience in the region. At Blue Coding, we offer both staff augmentation and direct placements services to help you hire nearshore developers in Argentina. We work with a talented network of developers and handle all the recruitment and payment procedures. You can still join IT and technology events in Argentina, but without the added pressure of having to find local talent by yourself. Contact us today for a free outsourcing strategy call!