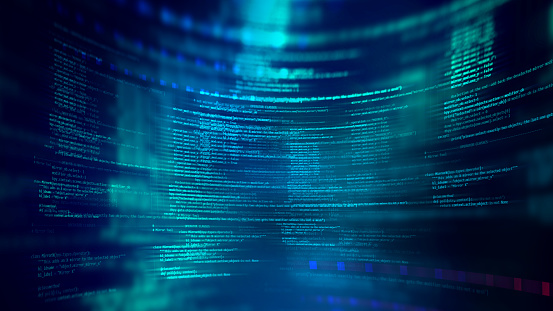 Top 5 Most Popular Programming Languages With Nearshore Developers
Hiring nearshore developers in Latin America is a great way to reduce your software development costs and build a diverse team with versatile skills. Still, it can be tough to choose with type of software developer to hire first. There are many technologies and coding languages for nearshore software development, meaning you have a wide range of skills to choose from. It all depends on the specific needs of your team and the language you need development for. That's why we have compiled a simple list to help give you a brief overview of the most popular programming languages with nearshore developers!
The best 5 coding languages for nearshore development
JavaScript is one of the most popular programming languages with nearshore developers and IT professionals from all over the world. This is a text-based coding language used both on the client-side and server-side of websites and applications that allows you to make pages more interactive. JavaScript gives web pages interactive elements that engage users and keep them on your site for longer. An experienced JavaScript developer builds web applications and creates front-end designs, generates website programming, and codes UX designs.
Python is an advanced general-purpose programming language that requires a strong command of different coding skills. It uses software indentation, which emphasizes code readability and allows programmers to write clear code for both small and large businesses. It's often used to build websites or software, automate general tasks, and conduct in-depth data analysis. When you hire nearshore developers proficient in Python they usually work in software development, machine automation, AI, computer science, data visualization, testing, and technical research. This language is used to program applications and create websites through the code, causing professionals to use it mostly for server-side development.
HTML stands for HyperText Markup Language and is the programming language that designs how documents are displayed in any web browser. While it's technically not considered a programming language because it doesn't create dynamic functionality, it should still be a basic technology to request before you hire nearshore developers. In fact, it's so important that is now considered an official web standard and is regulated by the World Wide Web Consortium (W3C). It helps developers create several of the core aspects, such as headings, tags, and sections, of a web page.
React might not be among the first most popular programming languages with nearshore developers that pops into your head, but it's actually used for most day-to-day nearshore development tasks. Almost every full-stack developer uses the React coding language to perform routinary development tasks. This is a declarative and flexible frontend JavaScript library that focuses on Single Page Applications and it's used for designing versatile user interfaces. As an open-source component-based view library, React allows IT professionals to develop the view layer of both web and mobile applications. Most nearshore developers should have at least some basic understanding of this coding language.
Ruby On Rails is a full-stack software development framework. It can be used to build web applications, eCommerce stores, and mobile apps. In fact, it is the most popular open-source web application. Because it offers such a complete set of tools, it's long been among the most popular programming languages with nearshore developers. Ruby allows nearshore developers to create the two sides of a development task - server-side and user-side. It's perfect for both back-end and front-end development projects, allowing Ruby developers to perform full-stack development tasks even with just this language.
Looking to hire nearshore developers in Latin America with proficiency in popular programming languages! Let us help!
If you're interested in hiring nearshore software developers proficient in any of these popular programming languages, you should consider staff augmentation. At Blue Coding, we help North American companies hire nearshore developers at competitive prices and from a trusted network of IT professionals. Contact us today to learn more about our services!