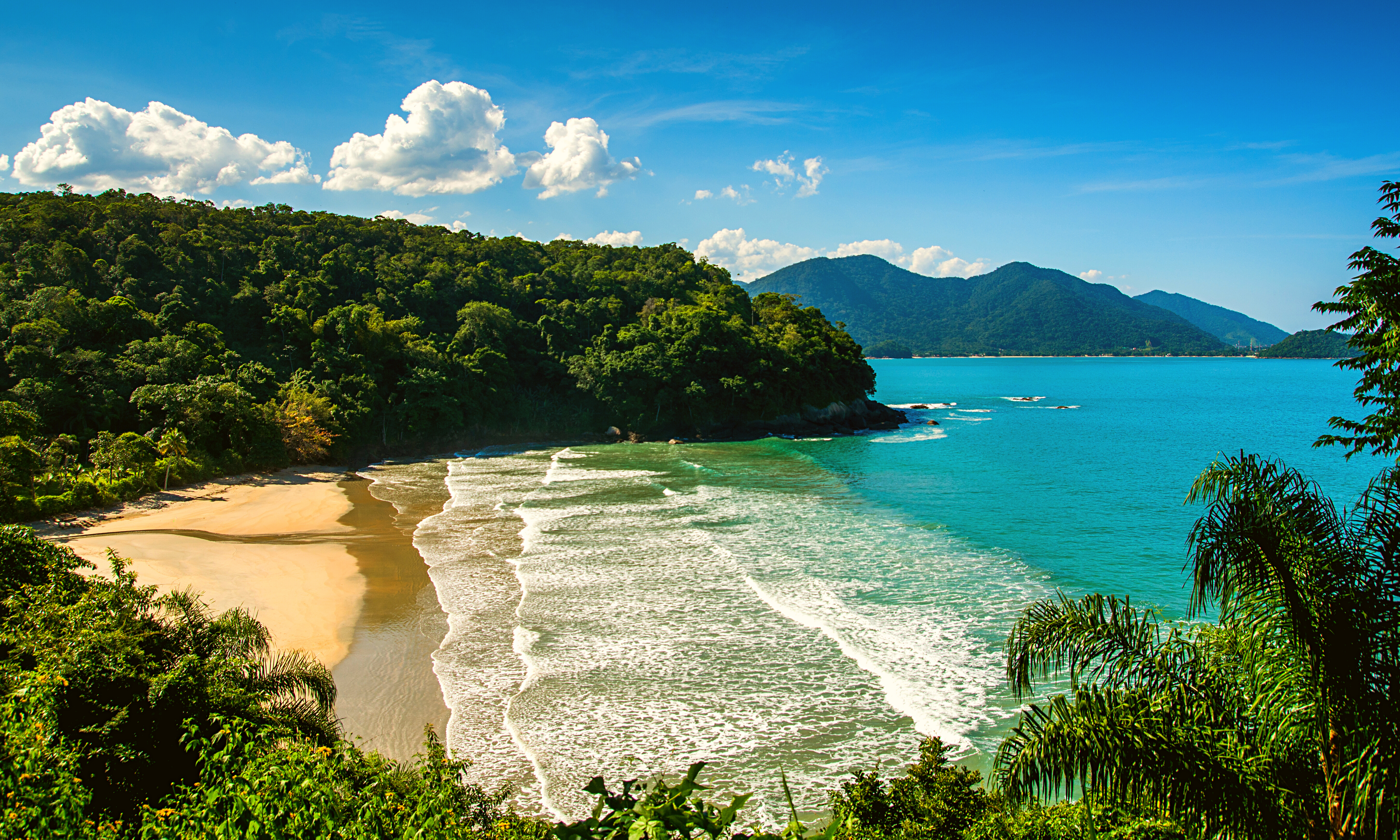 How to Hire Nearshore Software Developers in Brazil
Brazil, the largest country in South America, is a well known location for its beaches, the Amazon, its carnivals and its amazing soccer players. With a whopping population of 211 million people, Brazil is also an amazing location to hire top level software engineers in Latin America.
Software development in Brazil
Brazil is home to many top software engineering firms, ranging from small and well known consultancies like PlataformaTec (acquired in 2020 by NuBank), to multinationals like IBM. Brazil is also home to large financial institutions like Itau Unibanco, Banco Bradesco and Banco Do Brasil, with strong software engineering divisions, as well as other large companies in other industries. Most software engineers in Brazil are based in the largest cities: São Paulo, Rio de Janeiro, Brasilia, Salvador, Fortaleza, Belo Horizonte and Manaus, but many live in smaller cities across the country.
Most popular languages and technologies in Brazil
Among the top languages and technologies used by developers in Brazil are:
Python, Django, Flask
Java, Spring, Struts, Vaadin, Grails
Ruby, Ruby on Rails, Sinatra
JavaScript, Node.js, jQuery, React, React Native, Angular, VueJS, TypeScript
PHP, Laravel, WordPress, CodeIgniter, Symfony
Other languages and technologies used in Brazil:
Swift, Objective C
Kotlin
Elixir
Clojure
.NET, .NET Core (C#), Visual Basic
Ionic
Go
Flutter
Dart
C
C++
English level in Brazil
Brazil's population as a whole has an intermediate English level compared to other Latin American countries, but its large developer population makes up for it. Many software engineers in Brazil speak great English, although they often have strong accents.
Software engineering education in Brazil
Software Engineers and coders in Brazil come from a variety of backgrounds, but often acquire their education through one of these:
University: Brazil has more than 2600 public and private universities across the country, providing an amazing source of software engineering talent. Some of the top universities teaching computer science and related degrees are: Universidade de São Paulo, State University of Campinas, Federal University of Minas Gerais, Federal University of Rio Grande do Sul and Federal University of Rio de Janeiro.
On the job: The huge number of well established multinationals and large organizations and consulting firms in Brazil with strong software engineering departments as well as the numerous niche software development studios in Brazil, provide developers with a place to polish their skills.
Bootcamps and other institutions: There is a growing number of bootcamps and other institutions teaching software coding in Brazil. These institutions are providing initial training for many new developers.
Self taught: As in most other countries, Brazil boasts a large population of self taught developers that have transitioned from other careers.
Where to find developers and coders in Brazil
Even with its large developer population, competition is at an all time high for top level software engineers in Brazil. A few places to find software engineers in Brazil are:
Outsourcing or nearshoring firm: Hire through a firm like Blue Coding, Toptal or Baires Dev who have established networks of developers in the region and understand the local laws and regulations.
Referrals: Request referrals from other team members from Brazil. Some of the best talent we have hired has come on board through referrals from our top developers.
Job boards: There are a huge number of job boards in brazil where you might be able to locate talent, although knowledge of the portuguese language is generally required. Some of these are: Trabalhabrasil, Vagas, Catho, Buscojobs and Indeed
Online communities: Software developers tend to congregate in online communities on networks like LinkedIn and Facebook. There are many online communities There are many facebook communities where you can source software engineers, although many of them have rules as to how job posts can be structured and shared.
Networking and local events: In most major cities throughout Brazil there are a number of events that you can attend where you are able to meet software engineers. The best way to find these events is through referrals, by joining local development groups or through tools like Meetup.com
Engagement models for hiring software developers in Brazil
Hire through an outsourcing or nearshoring firm: Some of the top firms include Blue Coding, CheeseCake Labs, Cinq Technologies and Fulcrum Digital. These companies have a good understanding of the local regulatory landscape and tax and HR concerns and best practices. Most of these companies are able to offer staff augmentation or staffing models, custom development and some of them offer recruitment and direct placement services.
Hire directly through GEO or PEO: Global employment organizations and professional employment organizations are often used by large companies that are looking to establish a foothold in a new region. They use local legal entities through which they can hire software engineers as employees for another organization. The fees usually charge the total cost of employee salary, benefits and other costs plus a 10%or higher fee.
Hire using UpWork, Freelancer.com or other freelancing platforms: Platforms like UpWork, Freelancer.com and others will facilitate payments and time management, but you need to make sure you and your contractor are following all relevant employment and tax laws to ensure you are shielded from legal liability.
Hire directly as a contractor: Another way to hire directly is contracting with the developer directly. Many contract developers in Brazil own sole proprietorships or limited liability companies through which you can engage them with relative ease, while others are less experienced in this respect and may need assistance from local attorneys and accountants to set up correctly. It is important to ensure that the contractor is following all relevant local laws and reporting his taxes correctly to avoid legal liability from your organizations perspective.
Establish a local company: If you are building a larger team, you may want to create a local subsidiary of your company in Brazil through which you can hire all of your Brazilian employees. This will allow you to be compliant with all local laws and regulations around employment and taxes.
Software developer salaries in Brazil
Brazil, and in particular the larger cities like Sao Paulo and Rio de Janeiro have relatively high costs of living compared to the rest of Latin America. This, combined with the high demand for talented software engineers creates a situation where top engineers in Brazil command salaries that sometimes rival those of their North American peers. For remote companies looking to hire in the Brazil, these ranges will give you an idea of how much to pay experienced developers with high English levels:
Junior developers: $1000-$2000 USD per month.
Mid-level developers: $2000-$4000 USD per month.
Senior developers: $4000-$8000 USD per month.
Certain technologies, such as Ruby on Rails, may be even more expensive to hire for because of the increased demand over the past few years.
If you are hiring through a third party firm, please consider that there will be a 30% to 50% increase on the rates described above.
Looking to hire software developers in Brazil?
At Blue Coding we have been working with developers in Brazil since 2010 and have a broad network of great software developers, project managers, QA engineers and designers that we can connect you with. We offer both staff augmentation and direct placement services, and have a thorough vetting process to ensure that we only introduce engineers who are the right fit for your team. If you would like to have a conversation about how we can help, please book a time for a call here.