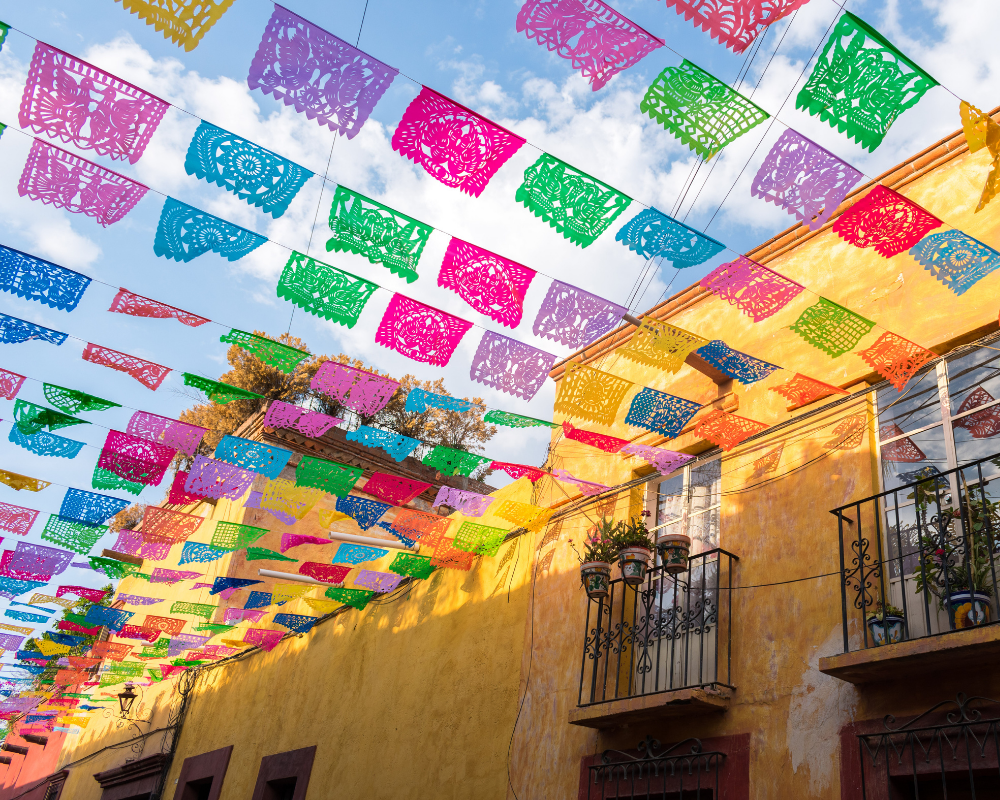 How to Hire Nearshore Software Developers in Mexico
Mexico, the USA's next-door neighbor, is known for its diverse and delicious cuisine, beautiful ancient ruins, and white sand beaches. Home to 128 million people, Mexico is also a top choice for companies looking to hire top level software engineers in Latin America.
Software development in Mexico
Mexico is home to many top software engineering firms, ranging from small and well known consultancies like Codebay and Teravision, to large multinationals like Oracle. Mexico is also home to large financial institutions like BBVA, Santander, and HSBC Mexico. These have strong software engineering divisions, and many software engineers in Mexico work with financial institutions at some point in their career. As with many countries, software engineers in Mexico tend to be based in the largest cities: Guadalajara (home to the majority of the country's developers), Ciudad de Mexico (the capital), and Monterrey, though there are plenty of talented developers scattered throughout the country in less populous areas, as well.
It's interesting to note that different cities in Mexico tend to specialize in different languages and areas of expertise. For example, the best full stack developers, as well as front- and back end developers, can be found in Guadalajara. If you're looking for QA engineers in Mexico, Monterrey is a good bet. If you're looking for the best web and mobile developers in Mexico, the Ciudad de Mexico is a good place to start.
Most popular languages and technologies in Mexico
Among the top languages and technologies used by developers in Mexico are:
Ruby, Ruby on Rails
Python, Django, Flask
Java
JavaScript, VueJS, Angular, React, TypeScript, Node.js, jQuery
PHP, Laravel, WordPress, Symfony, CodeIgniter
Other languages and technologies used in Mexico:
.NET, .NET Core, Visual Basic
Go
Flutter
Kotlin
Clojure
Elixir
Dart
Swift, Objective C
C
C++



English level in Mexico
One of the benefits Mexico has, given its proximity to the US, is that developers tend to have excellent English. Many are even native speakers, meaning you can expect a seamless level of communication in your working relationship. Another major advantage is cultural overlap with the US. Because many Mexican software developers have worked with US companies in the past, they are generally familiar with US working conventions and tend to adapt quickly to their new teams.
Software engineering education in Mexico
Software engineers and coders in Mexico come from a variety of backgrounds, but often acquire their education through one of these:
University: Mexico has approximately 1250 public and private universities across the country, providing a steady stream of well-educated software engineers. Some of Mexico's top universities for computer science and similar degrees are the Centro de Enseñanza Técnica y Superior (CETYS University), Universidad Anáhuac Mayab, the Technological University of Leon, and Gauss Jordan Specialized Institute in Computer Science and Administration (which also provides students with valuable insight on business organization and administration).
On the job: The large amount of established multinationals, startups, and consulting firms operating in Mexico give software engineers an excellent opportunity to learn on the job. It's common to work with developers who have worked with, for example, EY, large investment banks, or cutting-edge startups, giving them a chance to gain valuable real-life experience that they can apply in future roles.
Bootcamps and other institutions: Mexico boasts a large number of acclaimed bootcamps to help people learn to code and polish their skills. Le Wagon, Iron Hack, Laboratoria, Kodemia, and HolaCode are all known for their comprehensive programs, and there are more popping up all the time.
Self taught: As in most places, Mexico also has a large (and growing) amount of self-taught programmers in the workforce.
Where to find developers and coders in Mexico
Even with its large developer population, competition is fierce for the best programmers in Mexico. A few places to find software engineers in Mexico are:
Outsourcing or nearshoring firms: Hire through a firm like Blue Coding or Codebay who have established networks of developers in the region and understand the local laws and regulations.
Referrals: Request referrals from colleagues or contacts in Mexico. Some of the most successful developers we've placed on projects have come to us via referrals from our best developers.
Job boards: There are a huge number of job boards in Mexico where you might be able to locate talent, such as Computrabajo, Jooble for software engineers, OCC Mundial, and Opcionempleo (to name a few). You might need to post in Spanish!
Online communities: It's common for developers to gather and participate in social media groups on platforms like LinkedIn and Facebook. Check out local Facebook groups of developers in Mexico to see if you are able to post jobs there, but keep in mind you may need to check the rules to see whether posting jobs is allowed and what format you must follow.
Networking and local events: In most major cities throughout Mexico, especially Guadalajara, Monterrey, and Ciudad de Mexico, there are a variety of in-person events that can be a great place to meet software developers. The best way to find these events is generally via referrals, joining local development groups, or platforms like Meetup.com.
Engagement models for hiring software developers in Mexico
Hire through an outsourcing or nearshoring firm: Some of the top firms for hiring software developers in Mexico include Blue Coding, Codebay, and Teravision. These companies have a deep understanding of Mexico's local regulatory landscape, as well as the tax and HR concerns that can arise when hiring developers abroad. Most of these companies are able to offer several engagement models, including staff augmentation and custom development, and some may also offer recruitment and direct placement services.
Hire directly through GEO or PEO: Global employment organizations and professional employment organizations are often used by large companies that are looking to establish a foothold in a new region. They use local legal entities, through which they can hire software engineers as employees for another organization. The fees usually charge the total cost of employee salary, benefits and other costs plus a fee of 10% or more.
Hire using UpWork, Freelancer.com or other freelancing platforms: Platforms like UpWork, Freelancer.com, or Fiverr will facilitate payments and time management, but you need to make sure you and your contractor are following all relevant employment and tax laws to ensure you are shielded from legal liability. One downside to these platforms can be that it's challenging to evaluate candidates before beginning work, so you may have a few misfires before finding the right developer(s).
Hire directly as a contractor: Another way to hire is to simply contract a developer directly. Many contractors in Mexico are accustomed to working as contractors with US companies. It is important to ensure that the contractor is following all relevant local laws and reporting their taxes correctly to avoid legal liability from your organization's perspective.
Establish a local company: If you are building a larger team, you may want to create a local subsidiary of your company in Mexico through which you can hire all of your Mexican employees. This will allow you to be compliant with all local laws and regulations around employment and taxes.
Software developer salaries in Mexico
Mexico, and in particular the larger tech hubs like CDM, Guadalajara, and Monterrey, can have slightly elevated costs of living compared to the rest of Latin America. Due to the high demand for talented software engineers, it is not uncommon to find top engineers in Mexico asking for salaries comparable to some areas of the US. For remote companies looking to hire in the Mexico, these ranges will give you an idea of how much to pay experienced developers with high English levels:
Junior developers: $1000-$2000 USD per month.
Mid-level developers: $2000-$3000 USD per month.
Senior developers: $3000-$7000 USD per month.
Certain technologies, such as Ruby on Rails, may be even more expensive to hire for because of the increased demand in recent years.
If you are hiring through a third party firm, keep in mind that there will be a 30% to 50% increase on the rates described above.
Looking to hire software developers in Mexico?
At Blue Coding, we have been working with developers in Mexico since 2010, and have a broad network of great software developers, project managers, QA engineers and designers that we can connect you with. We offer both staff augmentation and direct placement services, and have a thorough vetting process to ensure that we only introduce engineers who are the right fit for your team. If you would like to have a conversation about how we can help, please book a time for a call here.