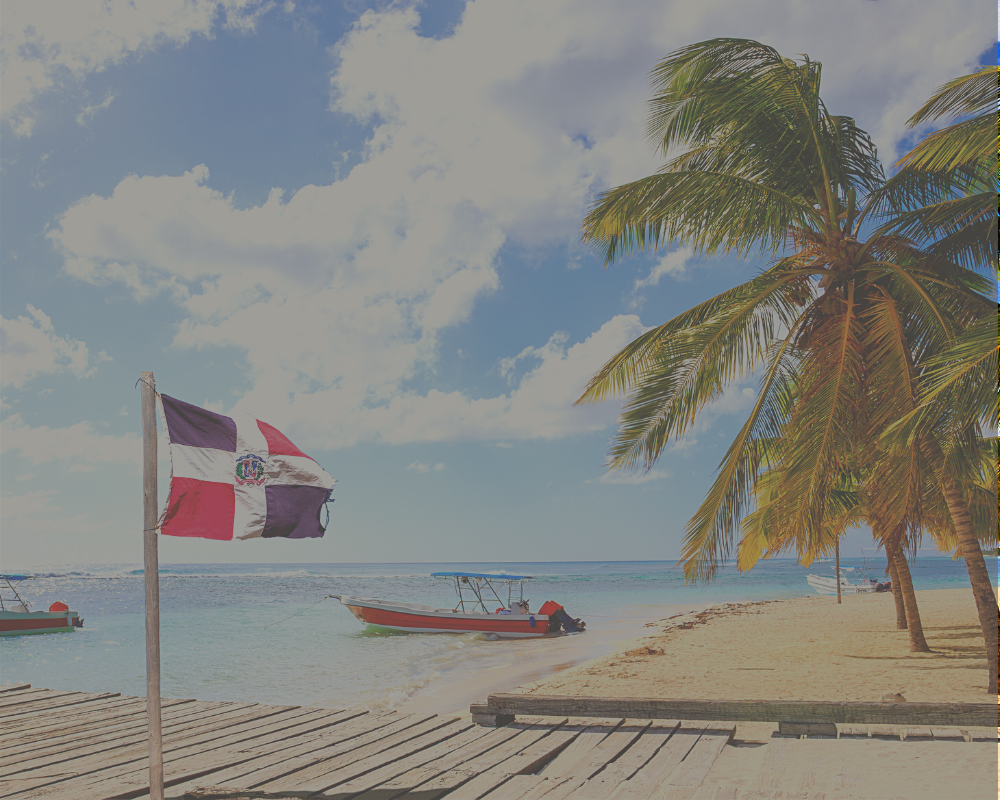 How to Hire Nearshore Software Developers in the Dominican Republic
The Dominican Republic is a small country in the Caribbean, on the east coast of the island of Hispaniola. Famous for its pristine beaches, the Dominican Republic boasts world famous tourist destinations like Punta Cana, Santo Domingo, Samana and Cabarete. The country has a population of almost 11 million (2019 census) and a rapidly growing economy
Software development in the Dominican Republic
Although small in size, the Dominican Republic has a strong software engineering community and is a go-to location for many companies in Europe and North America looking to hire remote team members. Most software engineers are based in the cities of Santo Domingo and Santiago de los Caballeros (the largest cities in the country), but many of them also live in remote worker friendly beach retreats such as Cabarete, Punta Cana, and Las Terrenas.
Most popular languages and technologies in the Dominican Republic
Among the top languages and technologies used by developers in the Dominican Republic are:
.NET, .NET Core, C#, Visual Basic, .Net Core, Xamarin and other Microsoft technologies.
JavaScript, Node.js, jQuery, React, React Native, Angular, VueJS, TypeScript
PHP, Laravel, Wordpress, CodeIgniter
Python, Django
Java, Spring
Other languages and technologies used in the Dominican Republic:
Swift, Objective C
Kotlin
Ruby
Ionic
Go
Flutter
Dart
C
C++
Delphi
FoxPro
ASP400
English level in the Dominican Republic
As a country, the Dominican Republic boasts a high English level, with the 3rd best English Level in Latin America after Argentina and Costa Rica. This makes the Dominican Republic one the of best locations for hiring software engineers for positions that require a high English Level. English is taught at all schools, and many students also take English as a second language at specialized language schools or at the university level.
Software engineering education in the Dominican Republic
Software Engineers and coders in the DR come from a variety of backgrounds, but often acquire their education through one of these:
University: Several universities in the Dominican Republic have very good Software Engineering and Computer Science programs, including Pontificia Universidad Catolica Madre y Maestra (PUCMM), Intec, Universidad Autónoma de Santo Domingo (UASD) and Instituto Tecnologico de Las Americas (ITLA). Many offer similar majors but with different names such as Software Engineering, Informatics Engineering, Systems Engineering, Bachelors in Informatics.
On the job: Many software engineers have transferred from other areas of engineering such as Telecom Engineering, Electronics Engineering, Electrical Engineering. Their job requires them to learn coding and they eventually end up doing it full time.
Bootcamps and other institutions: A small number of bootcamps such as Cincinnatus Institute in Santiago produce high level software developers.
Self taught: Many coders in the Dominican Republic are self taught, using online resources like Udemy, Platzi, Codecademy and Coursera.
Where to find developers and coders in the Dominican Republic
Competition for high level software developers in the Dominican is high as in many other countries in Latin America. To hire software engineers in the Dominican Republic, you can use a few strategies:
Outsourcing or nearshoring firms: Nearshoring firms such as Blue Coding have a great understanding of the local software development scene and networks that include the top developers in the country.
Referrals: The best way to find great software engineers is through referrals from other great software developers. If you have someone on your team from the Dominican Republic, ask them who might be a good fit for your team.
Job boards: Job boards such as Aldaba and Emplea.do are an option, although they tend to attract less qualified candidates.
Facebook communities: There are many facebook communities for developers in the Dominican Republic, grouped around a variety of technologies and languages, that are good places for sourcing software developers.
Networking and local events: Especially in Santo Domingo, there are a number of events that you can attend where you are able to meet software engineers.
Engagement models for hiring software developers in the Dominican Republic
Hire through an outsourcing or nearshoring firm: Some of the top firms include Blue Coding, Intellisys, GBH Solutions and NewTech. Working through an established company will eliminate headaches around legal and HR practices. Some of these companies offer staff augmentation models where you will be working directly with the developer, while others provide managed teams or other services.
Hire directly through GEO or PEO: Global or professional employment organizations establish local legal entities through which they can hire software engineers as employees in your organization. They will usually charge the total cost of employee salary, benefits and other costs plus a 10% fee.
Hire using UpWork, Freelancer.com or other freelancing platforms: Platforms such as Upwork and Freelancer will allow you to more easily handle payments and provide some level of protection, but may not shield your organization from legal liability and claims for unemployment benefits and other benefits.
Hire directly as a contractor: You can hire a software engineer directly as a contractor. While there are some local labor laws that create legal gray areas (for example, after 4 months of continuous work a contractor is entitled to any benefit an employee might have, including a generous severance package), many companies choose to accept this risk and hire software developers in the Dominican Republic as contractors. The contractor is then required to consider all taxes and fees due to the government.
Establish a local company: If you are looking to build a team, it may be beneficial to directly establish a subsidiary of your company in the Dominican Republic to ensure you are compliant with all local laws and regulations around employment and taxes.
Software developer salaries in the Dominican Republic
As in most of Latin America, the high demand for software developers has made software engineering salaries rise sharply over the past few years in the Dominican Republic. For remote companies looking to hire in the Dominican Republic, these ranges will give you an idea of how much to pay:
Junior developers: $1000-$2000 USD per month.
Mid-level developers: $2000-$4000 USD per month.
Senior developers: $3000-$6000 USD per month.
If you are hiring through a third party firm, please consider that there will be a 30% to 50% increase on the rates described above.
Looking to hire software developers in the Dominican Republic?
At Blue Coding we have been working with developers in the Dominican Republic since 2007 and have a well established network of top level software developers, project managers, QA engineers and designers that we can connect you with. We offer both staff augmentation and direct placement services, and have a thorough vetting process to ensure that we only introduce engineers who are the right fit for your team. If you would like to have a conversation about how we can help, please book a time for a call here.