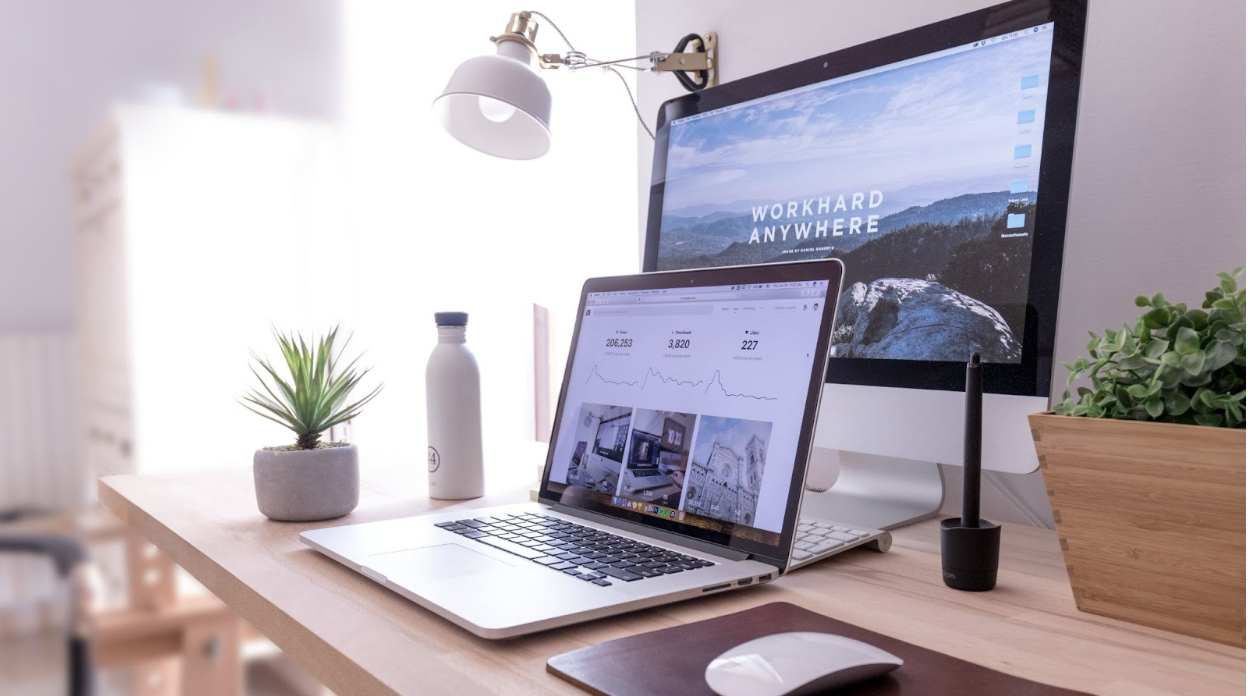 How to Land Remote Software Developer Jobs
In the software development world, working from home is more appealing than ever. In 2023, 60% of developers are doing their jobs completely from home, and 85% are either fully remote or partly remote. This means there are lots of chances to get a remote software developer job. It can be difficult for employers to be able to reach the right potential candidates for their job and the same goes for remote developers searching for the right job. However, with the right steps, you can be able to land the perfect development job for you and this guide by Blue Coding will help you learn how to succeed in remote software development jobs. We'll share strategies, tips, and the steps you need to follow to land your ideal remote job in the digital world. You can also always apply for our open LATAM developer vacancies at Blue Coding! You can also check out our Slack community for women in tech for resources and to connect with other development professionals.
Practices That Can Help in Landing the Right Software Developer Jobs
Create a Good Online Image
Your online presence means how you look on the internet when you're searching for a remote job. First, make a detailed LinkedIn profile. It should talk about your skills, work experience, and the cool stuff you've done in the tech world. Also, join open-source projects on GitHub to show you're good at coding and working with faraway teams. Make your own blog or website to show off your work, write articles or guides, and prove you're really good in your chosen area.
Choose a Focus
Picking a specific area or skill to get really good at can make you stand out in the tough job market for remote developer jobs. When you put all your energy into one thing you know a lot about, you become a valuable candidate for jobs that need those skills. Bosses like people who can start working on projects right away without needing to learn too much, and having a focus show you can do that.
Create Networks
Networking is still really important when you're looking for remote jobs, just like it is for regular jobs. You can meet people and make connections by joining online events like tech conferences, webinars, and meetups. Also, if you get involved in online groups and forums related to your field, you can connect with people who have similar interests. This can help you find job leads and share knowledge. The friends you make through networking might even recommend you for jobs, so it's a valuable part of your job search.
Adapt Your Resume and Cover Letter
When you're looking for remote software development jobs, it's really important to make your job application unique for each job you apply to. Instead of using the same old resumes and cover letters, put in the effort to show off the skills and experiences that match the job you want. Also, talk about how good you are at working remotely. Show that you can manage your time well, communicate clearly, and stay focused. Employers who want remote workers really like these qualities.
Working from home needs good tools for teamwork. You should know how to use Slack to chat, Zoom for online meetings, Trello for managing projects, and Git for keeping track of changes. If you mention that you're good with these tools when applying for a job, it shows employers you can work from home well, and they won't worry if you can adjust to it.
Freelancing
Trying freelancing or contract jobs can help if you're new to working from home or want to get better at it. These jobs give you hands-on experience and let you get feedback from clients, which can make you better at what you do. Doing good work and getting good reviews from clients can make it easier to find more remote jobs in the future.
Online Job Hunting Platforms
You can find lots of remote software development jobs on websites like We Work Remotely, FlexJobs, and LinkedIn. If you're okay with freelance work, you can also make profiles on websites like Upwork and Toptal. These websites connect you with people who want to hire remote developers, so you have a good chance of finding job options.
Show Your Soft Skills
Having remote developer jobs needs special soft skills like good communication, managing your time well, and staying motivated. When you apply for a job and talk to the company, give real examples from your past that prove you're good at these things. Talk about times when you did great while working remotely, to show you can handle the challenges and do well, which remote employers like.
Creating Portfolios
Building a varied collection of projects is very important to show that you're good at solving problems and using technology. Your collection should include things you've done on your own and things you've helped with in open-source software that show you can handle real-world problems. Each project should show that you're skilled at doing things, which will make employers who want someone with real experience think you're a great choice.
Get to Know Blue Coding's Developer Community
Joining Blue Coding opens the door to fantastic new career opportunities. Our team has been helping North American companies hire excellent software engineers from Latin America since 2014. We carefully choose developers for each project, making sure they have the right technical skills and fit well with our clients. What makes us special is our ability to quickly put together skilled software development teams from Central and South America that match your project's needs perfectly. We're proud of our broad knowledge of different technologies and all aspects of software development. Plus, our remote work setup is super convenient. When you work with Blue Coding, you're not just teaming up with us – you're becoming part of a cooperative, efficient, and hardworking community that values honesty, fairness, and respect. Explore the endless opportunities with us today! Don't forget to stay up to date with the latest tech trends and news via our newsletter.