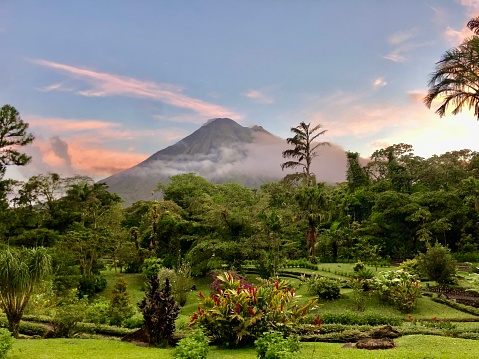 The Best IT And Technology Events In Costa Rica To Hire Nearshore Developers
Considering more and more US-based companies are picking up on the advantages of hiring remote programmers, the competition for nearshore software development is quite fierce. There are several Latin American countries for US businesses to nearshore to, it's just all about crafting the right strategy to scout for international IT talent. Attending IT and Technology events in Costa Rica is a fantastic opportunity to find local Costa Rican developers as well as other regional talents. Let's see what are the best tech conferences in Costa Rica to scout for nearshore developers!
Why you should scout for nearshore developers in IT and technology events in Costa Rica
Since Costa Rica is a top nearshore outsourcing location, finding local developers available to work for your company can become a challenge. Sometimes it's not enough with posting a job ad and browsing through Upwork or Linkedin. That's why attending IT and technology events in Costa Rica can help you find the right nearshore developers for your team. You'll get to network with fellow international companies, learn more about the Costa Rican software development scene, and meet developers looking for employment opportunities. It's a unique opportunity US-based companies should take advantage of as often as possible!
The best IT and technology events in Costa Rica to scout for nearshore developers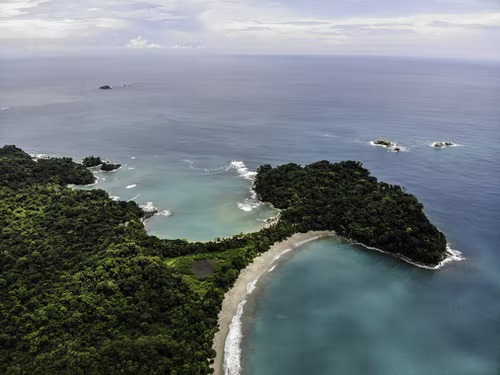 Andina Link is an international tech conference in Costa Rica that brings together technology and telecommunications professionals from all over Latin America. It has taken place for over 25 years and thanks to its long trajectory it has distinguished itself as one of the best IT and technology events in Costa Rica for networking purposes. There are technical workshops, networking events, and academic sessions available to learn more about the local and international industries. This event lasts three days and usually takes place in San Jose, Costa Rica, during the first few days of September.
Costa Rica Technology Insight is a tech event organized by Procomer and CAMTIC. This technological business conference allows both entrepreneurs, IT professionals, and local or foreign investors to come together. Attendees have complete freedom to create their own schedules and sign up for business meetings or industry lectures. This conference is set apart from other IT and technology events in Costa Rica thanks to its unique business platform that allows attendees to submit their profiles and network with people of their interest, all within the event's technology system.
This is an international IT and technology event in Costa Rica that centers around companies, both domestic and foreign, that are looking to invest or participate in the country's technology and business industries. While the focus of this event is in business, not software development, US companies looking to start software outsourcing to Costa Rica will still benefit from attending. There are case studies, B2B meetings, industry lectures, and networking events available! It's a very business-focused conference, so it's perfect for companies looking to connect with nearshore developers searching for employment opportunities.
This is another business conference in Costa Rica where technology and software development have a significant role to play. The Costa Rica Services Summit focuses on the following industries: IT, telecommunications, digital animation, audiovisual production, design, sustainable innovation, and biotechnology. Both local exporters and foreign buyers will be present at this event, with business opportunities arising at the various meetings attendees can partake on. There will also be international lecturers sharing the latest innovations within the different industries and business lunches designed specifically for networking. While this event might not be overflowing with freelance Costa Rican developers, it still presents US businesses with a great opportunity to get to know the local IT industry.
This tech conference in Costa Rica is great for all types of Us-based companies, but especially for those working within the eCommerce industry! eCommerce Day Costa Rica is a major international event when it comes to online retail and companies from over 18 countries attend every year. This event is focused on networking, business promotion, and innovative industry training. There are all sorts of activities available for attendees, such as workshops, a Commerce Start-up Competition, Business Case Capsules, and lectures from international speakers. It's one of the best networking events in Latin America for eCommerce business owners!
Do you need help finding top-notch nearshore developers in Costa Rica?
There are many advantages to scouting for developers at the best IT and technology events in Costa Rica. Still, attending these tech conferences in Costa Rica might not be enough to connect with nearshore developers that fit your coding needs. In these cases, partnering with a nearshoring agency can help to streamline the recruitment process and find the professionals you need within record-breaking timeframes.
At Blue Coding, we are committed to helping US-based businesses find and hire top nearshore developers in Costa Rica and all of Latin America. Our network of international software developers allows companies who work with us to have access to a large talent pool with versatile skills and English proficiency. Contact us today to learn more about how we can help you hire nearshore developers in Costa Rica!