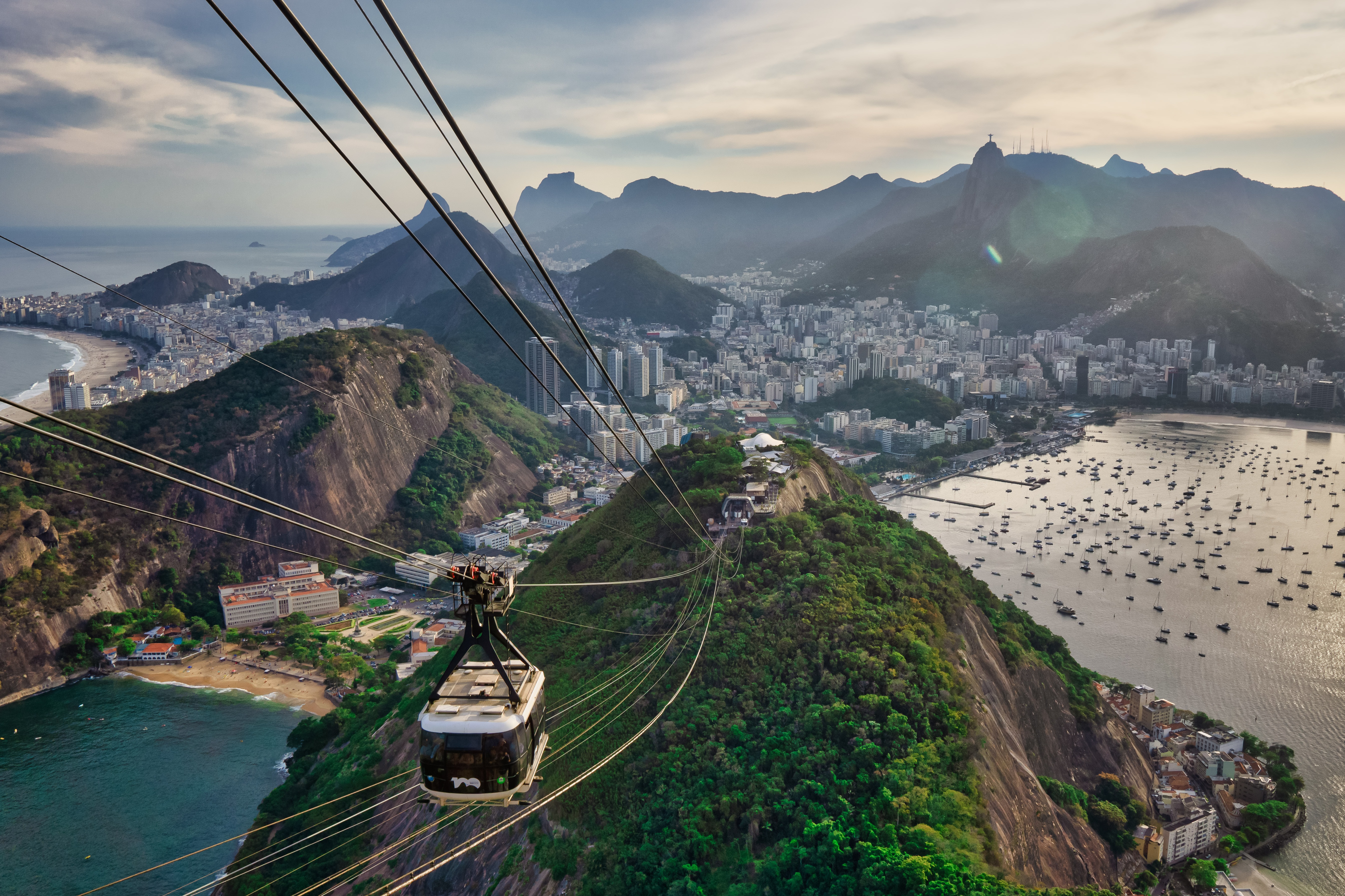 The Best Tech Events In Brazil To Find Nearshore Developers
It's no secret that Brazil is a top nearshore outsourcing destination. There are many reasons why you should hire remote developers in Brazil, but getting started with nearshoring can naturally take some time. While you scout for Brazilian developers, attending tech events in brazil can be the perfect way to become familiar with the local industry. There are several coding events in Latin America that are hosted in this country. So let's dive into the best IT and technology events in Brazil!
Why you should scout for nearshore developers in tech events in Brazil
Finding nearshore developers in Brazil and all of Latin America can be complicated if you don't know the local scene or have contacts in the industry. In those cases, attending tech events in Brazil can help you get a feel for the local software development industry and meet Brazilian developers who might want to work for US-based companies.
Brazil is one of the greatest tech hubs in the region, making it a frequent location to host IT events and coding conferences in Latin America. Several developers from all over the continent and the country attend these Brazil tech events. This means your company can take advantage of them to scout for nearshore developers in Brazil. You'd be surprised at the number of talented developers looking for new employment opportunities at these events!
The best tech events in Brazil to help you hire nearshore developers
TDC is Brazil's biggest software development event, so it's the ideal spot to scout for nearshore Brazilian developers! This is a dynamic conference with the aim of keeping everyone up to speed with the industry's latest trends and innovations. There are five different editions of this event in Brazil per year, with locations in Florianópolis, São Paulo, Porto Alegre, Recife, and Belo Horizonte. This means there are plenty of occasions for your team to attend! In fact, companies can even become TDC sponsors to gain a wider reach to the local developers. You can learn more about that here.
The BrazilJS conference is one of the world's largest JavaScript events. This coding conference in Latin America is frequented by JavaScript developers, technology companies, and innovative industry players. It focuses on web development, the JavaScript coding language, software technologies, and even other programming languages. Because of the Covid-19 pandemic, the event was moved to an online format for its 2021 edition. It's safe to say that an online option will be offered during 2022 as well, making it easier for your team to attend these tech events in Brazil.
Though this tech event in Brazil is focused on digital marketing, it's also popular with programmers and more technical-oriented marketers. You can expect a fascinating mix of marketing and software technologies during these IT and technology conferences. According to the event's website, the next edition will have a strong focus on the next generation of technology & innovation: Internet, Mobile, AdTech, MarTech & SaaS Technology. The upcoming edition of this Brazil tech event will take place from November 6th to 7th, 2023 at the InterContinental Sao Paulo Hotel in Sao Paulo, Brazil.
FrontInSampa has been a classic among all the tech events in brazil for over 10 years now. This software development conference was created to promote networking and career-advancing for IT professionals working in the development and technology industries. It includes programming courses, a front-end seminary, lectures on full-stack development and UX design, software technology testing, and opportunities for networking. With all of these features, your company will have more than enough opportunities to connect with Brazilian developers and scout for potential new members for your team. The best part is that this Brazil tech event can be attended in-person, remotely, or in a hybrid format.
This international program is one of the biggest tech events in Brazil for developers and IT professionals. It features over 100 global speakers, sponsors, and partners invested in the technological future of the country. The main objective of this Brazil tech event and the global summit is to "catalyze entrepreneurial and business ecosystems in emerging markets". As you can see, the focus is on emerging technologies and international innovation, meaning this event is one most developers wouldn't want to miss. It was funded by the Global Startup Ecosystem and has been running for over 12 years.
Futurecom is another international conference that has become one of the main tech events in Brazil. It's known for being one of the largest digital transformation, technology, and telecommunications events in all of Latin America. This Brazil tech event gathers top-level exhibitors to feature a large number of versatile products and services within the innovative IT and technology industries. The 2022 edition will take place from October 18th to 22th in São Paulo.
Interested in hiring nearshore developers in Brazil? Let's talk!
There's a good number of tech events in Brazil where you can scout for nearshore developers. These Brazil tech events attract many Brazilian developers and are the perfect opportunity for establishing your presence in Latin America, network with others in the industry, and network with local talent. Your software development efforts will benefit from you or your team attending these IT events in Brazil, especially if you want to start nearshoring.
Though attending these conferences is quite straightforward, hiring nearshore developers in Brazil is not as simple as it sounds. It's a complex process that involves several stages, like recruitment, onboarding, and vetting. At Blue Coding, we have years of experience with software outsourcing to Latin America. that's why we offer both staff augmentation and direct placements services to help you hire nearshore developers in Brazil. Our network of nearshore development is 100% pre-vetted and gets paid through our company, so you can only focus on your coding solutions. If you want to hire nearshore developers in Brazil, contact us today for a free outsourcing strategy call!