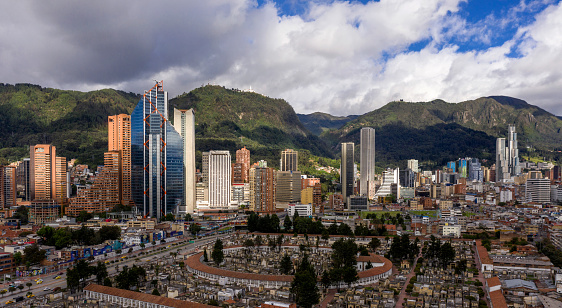 The Best Tech Events In Colombia To Scout For Nearshore Developers
Finding the perfect nearshore software development team is no easy task. Between competing against seasoned tech giants and conducting remote interviews, finding qualified developers with the necessary availability can become a true challenge. That's why it's time to get creative when scouting for nearshore developers in Colombia and all of Latin America. Attending tech events in Colombia is one of the best ways to start testing the waters, both in terms of potential hires and the Colombia software development scene. Keep reading to learn all about the best coding conferences in Colombia!
Why you should look for nearshore developers in tech events in Colombia
The major reason why you should send a team to attend tech events in Colombia is to scout for local nearshore developers. These coding conferences in Latin America are filled with talented developers looking to broaden their professional horizons and find better employment opportunities. These are just the kind of developers you need to look for!
Besides the higher chances of meeting developers looking for international employers, these tech events in Colombia are also a great opportunity to become familiar with the local development industry. You can even network with other North American companies interested in software outsourcing to Colombia. There's no limit to the connections you can forge here!
5 tech events in Colombia to help you hire Colombian developers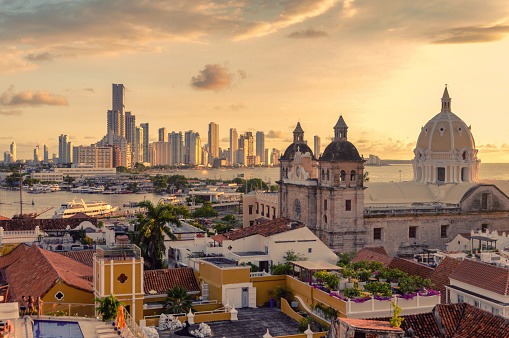 Datanet Andino is a technological congress for developers, web designers, IT manufacturers, and developers. The goal of this event is for IT professionals and interested parties to network and promote tech enterprises in Colombia, as well as outsourcing. There will be many professionals in the field of structured cabling, data storage, and telecom networks. It's all about networking and connecting with industry contacts, so there will be plenty of opportunities for you to meet nearshore developers in Colombia. Dates for this event usually are between the 15th and 31st of October and the conference takes place in Bogotá.
This is an international technology fair that specializes in the Latin American innovation, logistics, and technology markets. Its attendency is mostly made up of specific audiences interested in these fields, the educational community, and IT professionals. Edutechnia is one of the tech events in Colombia that holds a space for innovation, education, and networking that mixes both the public and private IT sectors of the country. Besides meeting nearshore developers in Colombia, you or your team will learn about the latest educational advancements and digital technologies.
The Colombian Conference is an online event that was born out of a need for disruptive and innovative solutions to handle the difficulties caused by the pandemic. No other tech events in Colombia have such a strong focus on rebuilding and bettering the country as this conference. This makes the event one of the best opportunities to meet ambitious developers who care about their home country and want to contribute through their passion, coding. While it's true that this is not amongthe most technological IT events in Colombia, it's still a solid way to meet people from the local industry. Plus, it's 100% online for the foreseeable future!
This is one of the tech events in Colombia that centers on multimedia technology while still having software development at the core of its mission. It not only focus on coding but it also puts multimedia solutions at the font of the Colombia software development scene. It includes several expositions on various relevant subjects and a technology fair for all attendees to interiorize themselves with the latest innovations in the field. This event happens in October, like Datanet Andino, so it's best to plan accordingly to take advantage of both strategic events.
This tech event in Colombia is hosted by the Colombian American Association and it also focuses on the steady recovery of the local economy. It's all about the solutions IT professionals can find to move the country forward and maximize the opportunities it already has. One of these opportunities is the business of software outsourcing to Colombia! That's where business managers like you come into play, hiring local telnet and investing in nearshoring projects. The event is sectioned into different conference sections, with each one of them focusing on a specific topic or industry. No matter your company's niche, you'll surely meet a developer interested in working with you!
Are you looking for ways to hire nearshore developers in Colombia? We can help you find them outside of tech events!
While attending tech events in Colombia can help you find nearshore developers, sometimes these connections are nit enough to put together a diverse pull of applictns to choose from. That's where nearshoring agencies like us, Blue Coding, come into play! Our team has years of experience scouting, vetting, and hiring nearshore developers in Colombia and all of Latin America. Our goal is to connect nearshore IT talent to North American companies looking to optimize their coding solutions. Contact us today to learn more about our services!