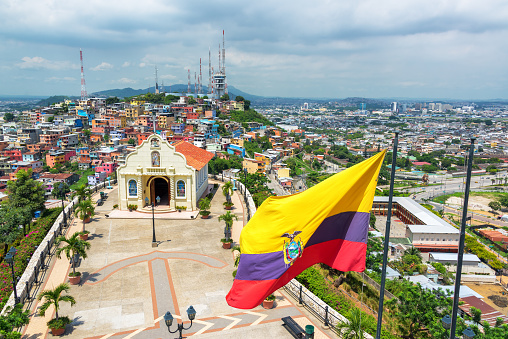 The Best Tech Events In Ecuador To Find Nearshore Developers
All IT professionals understand the value of coding and tech events. These are opportunities to network, learn, and connect with potential employers and employees. When it comes to nearshore outsourcing, attending tech events in Ecuador can help you find Ecuadorian developers and connect with the local industry. Because Ecuador is a top nearshore outsourcing destination, familiarizing yourself with its tech scene is strongly recommended before you start software outsourcing there. Keep reading to learn all about software conferences in Ecuador!
Why you should look for nearshore developers at different tech events in Ecuador
There are competitive advantages to attending tech events in Ecuador before you start nearshore outsourcing to this country. First off, it will allow you to scout for Ecuadorian developers more easily, as several of them regularly attend coding conferences in Latin America. Moreover, US companies get a chance to get to know the local IT industry and connect with different Ecuadorian companies as well. Overall, attending tech events in Ecuador will give US-based companies a competitive advantage when it comes to hiring Nearshire developers in the country.
The best tech events in Ecuador to help you scout for local nearshore developers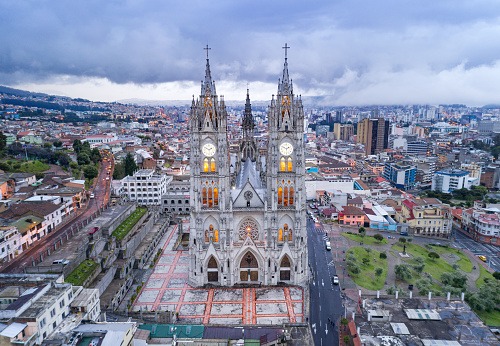 Future Festival Ecuador is a top Ecuador innovation conference aimed to provide valuable insight into future trends and shifting consumer analytics within the technology environment. It's a two-day event centered around major industry changes and future IT opportunities. The first day of the event explores key catalysts of new and emerging trends while the second one is dedicated to different workshops and networking events. It takes place in Guayaquil, Ecuador, and usually happens during May.
This international conference takes place in Ecuador every year but has now been moved to a remote format thanks to the events caused by the COVID-19 pandemic. This is one of the tech events in Ecuador that aims to bring together top researchers and practitioners working in the fields of Information and Communications Technology for the poor use of expanded collaboration. This tech conference in Ecuador has both a research and industry track to develop different theories or put innovative ideas into practice. Attendees should expect this event to last two days and be conducted in a hybrid format, giving US-based companies more flexibility to attend.
This is one of the few tech events in Ecuador that actually brings together both students and professionals in different IT fields. It has a focus on preventing natural disasters through technology, engineering, and innovation and promotes entrepreneurial endeavors, allowing plenty of opportunities to discuss and encourage remote work arrangements. The interdisciplinary nature will help attendees, especially US-based companies, make great international connections and familiarize themselves with various industries. If you're looking to hire nearshore developers in Ecuador, attending Hack Tech Ecuador is a great opportunity to scout for Ecuadorian developers and get to know the local industry.
Expotic is one of the biggest tech events in Ecuador dedicated to business transformation. This software development conference has attendees from over 16 different countries and counts with dozens of high-powered tech companies that provide lectures, workshops, and networking events. This B2B experience allows US-based businesses to gain a greater insight into the local software development scene and find nearshore developers in Ecuador ready to partner with innovation-oriented companies. Keep in mind that this year's version of the event will most likely take place in a virtual format due to the ongoing COVID-19 pandemic.
This event is the international congress on telecommunications, information technologies, and communications. The topics discussed at this conference include politics and technology, innovations, and cyber security. Big data and entrepreneurial changes are also included in the conversations, making this a well-rounded occasion to scout for nearshore developers in Ecuador- This is a 3-day event and usually takes place in Quito, Ecuador.
Looking to find Ecuadorian developers outside of tech events in Ecuador? We can help you!
Tech events in Ecuador are a fantastic resource for US-based companies looking to start hiring Ecuadorian developers. These coding conferences in Latin America can help businesses scout for nearshore developers in Ecuador and nearby regions, as well as to become familiarized with the local IT industry. Still, we understand that not every company can make it to software development conferences in Ecuador. This is why at Blue Coding we offer both staff augmentation and direct placement services to help US businesses hire top-notch international talent in just a few weeks. Contact us today to learn more about how we can find nearshore developers in Ecuador for your team!