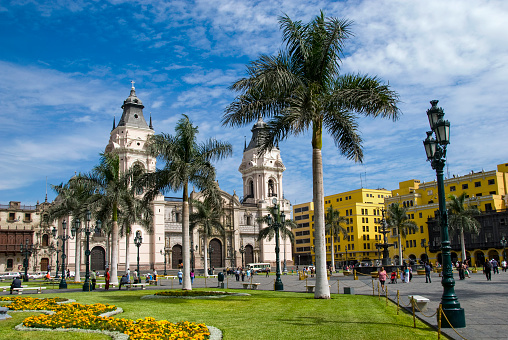 The Best Tech Events In Peru To Scout For Nearshore Developers
It's no news that nearshoring is becoming the norm for software development. This is a fantastic way to hire remote developers from Latin America and all over the world and will help your company reduce its software development and IT costs. Now, since software outsourcing to Peru and other Latin American countries has become so popular, the demand for nearshore developers has increased considerably. Though there are out-of-the-box solutions for those looking to find top Peruvian developers. One of the best opportunities to find IT professionals is to attend tech events in Peru. Keep reading to learn about the best coding conferences in Peru and how they can help you hire developers!
Why you should scout for nearshore developers in tech events in Peru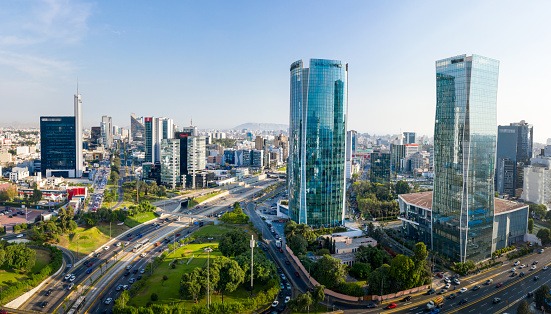 Attending tech events in Peru will not only help you scout for Peruvian developers, but it'll also introduce you to the local IT industry and allow you to network with other international companies. When you immerse yourself or members of your team in the local environment and take action to connect with developers, you'll realize finding qualified IT professionals doesn't only have to be through social media or freelancing apps. Especially in Peru, a top nearshore outsourcing location!
5 tech events in Peru to help you find nearshore developers in Latin America
Peru's Digital Innovation Week is a free event organized by the company TIVIT that puts digital innovation in business at the center of the local IT scene. Some of the topics that ruled the 2021 edition were cybersecurity, online business ventures, and cloud technologies. As the name indicates, this is a week-long event that usually takes place during August. Last year this IT conference in Peru was held in a virtual format but it might return to in-person activities in 2022. There will be lectures by industry professionals and case studies based on TIVIT's most remarkable clients, as well as networking opportunities.
If you're interested in both learning more about remote work and hiring nearshore developers in Peru, this is the tech event for your team. This is an international conference that merges the world of software development, digital innovation, remote work, and facility management. It focuses on the future of business, with technology at the core of innovation. Worktech is one of the tech events in Peru that have replicated the format of successful events hosted in places like New York, Berlin, and London. It's been hosted in Peru since 2017 and features international speakers who are experts in their fields, assuring the attendance of many developers interested in all things remote work and business innovation.
Expo Tech Innovation lima is a tech event in Peru that's centered around technological innovation, including telecommunications, software development, robotics, and cybersecurity. It's a very business-oriented event that looks to encourage innovation and digital advancements in business, especially within Latin America. This IT conference in Peru usually takes place during June and features prototype products, national speakers, and a large community of local IT professionals looking to learn and make valuable connections.
XPOTRON Peru is one of the few tech events in Peru sponsored entirely by an institutional education, the Universidad Nacional de San Agustín de Arequipa. This conference brings together students, working professionals, and businesses in the fields of technology to connect and share innovative discoveries. International speakers are usually present, as they present lectures about recent discoveries in their home countries. There are also workshops and networking activities that allow foreign companies to meet local developers and consider them for their teams.
This is one of the region's biggest eCommerce and digital business tech events in Peru. IT professionals from all over the world come to this event to learn about the latest news of the eCommerce industry. Developers, store owners, and marketing professionals, you can find them all at this summit. There will be lectures, workshops, case studies, networking activities, and a technological innovation fair. The event usually lasts around two days and takes place in October, so come prepared to meet talented developers during Q4!
Are you looking for ways to hire nearshore developers in Peru? We can help you find developers!
While tech events in Peru are a great opportunity to familiarize yourself with the Peru software development scene and meet nearshore developers, there are other options available. Staff augmentation is the fastest and most efficient way to vet and hire nearshore software developers in Peru. At Blue Coding, we dedicate ourselves to helping North American companies find talented IT professionals to join their teams. Thanks to our years of experience in the industry, we have built a large network of developers who would be interested in working for your company. Contact us today to start software outsourcing to Peru!