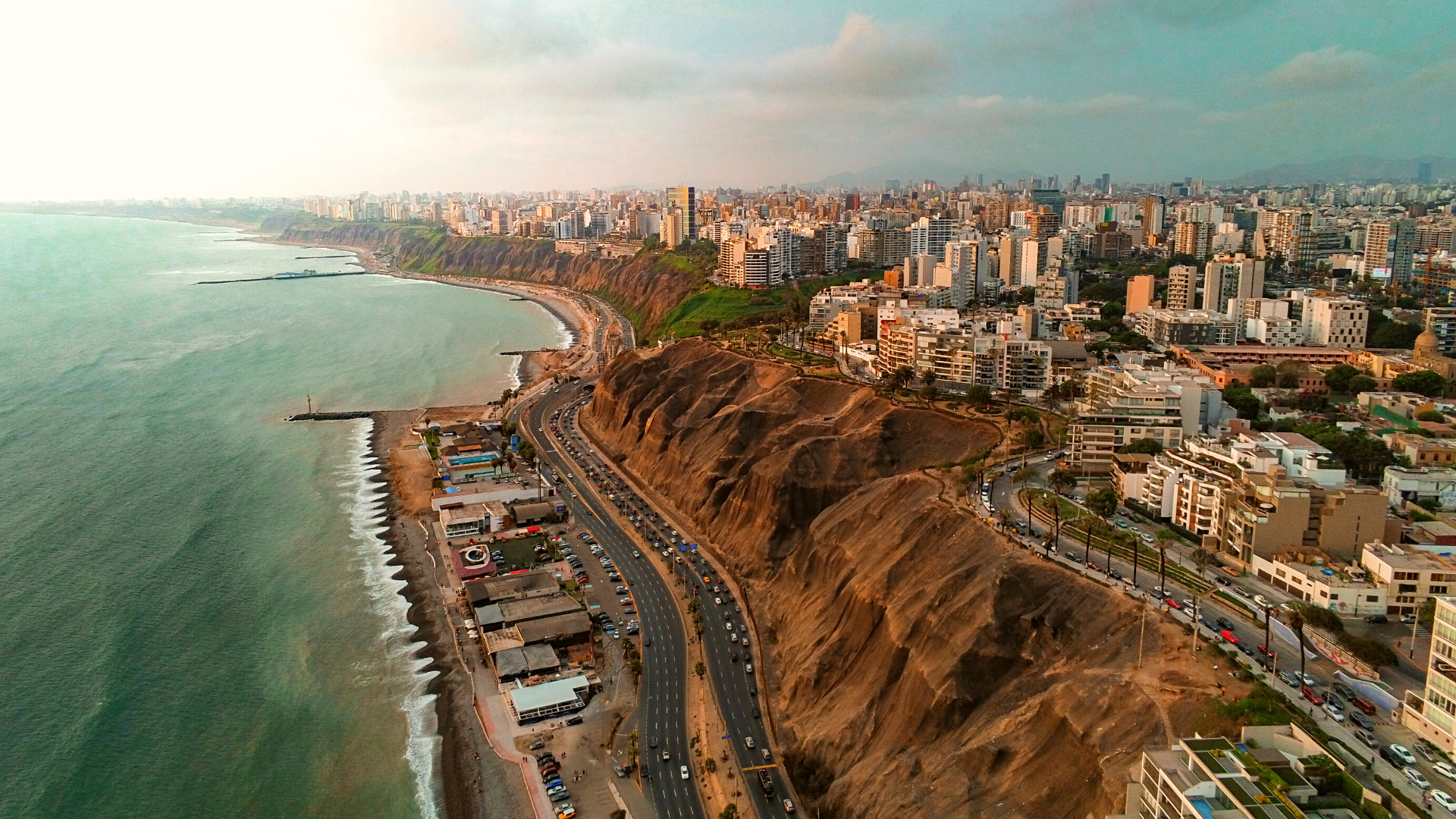 How to hire remote nearshore developers in Peru
How to hire remote nearshore developers in Peru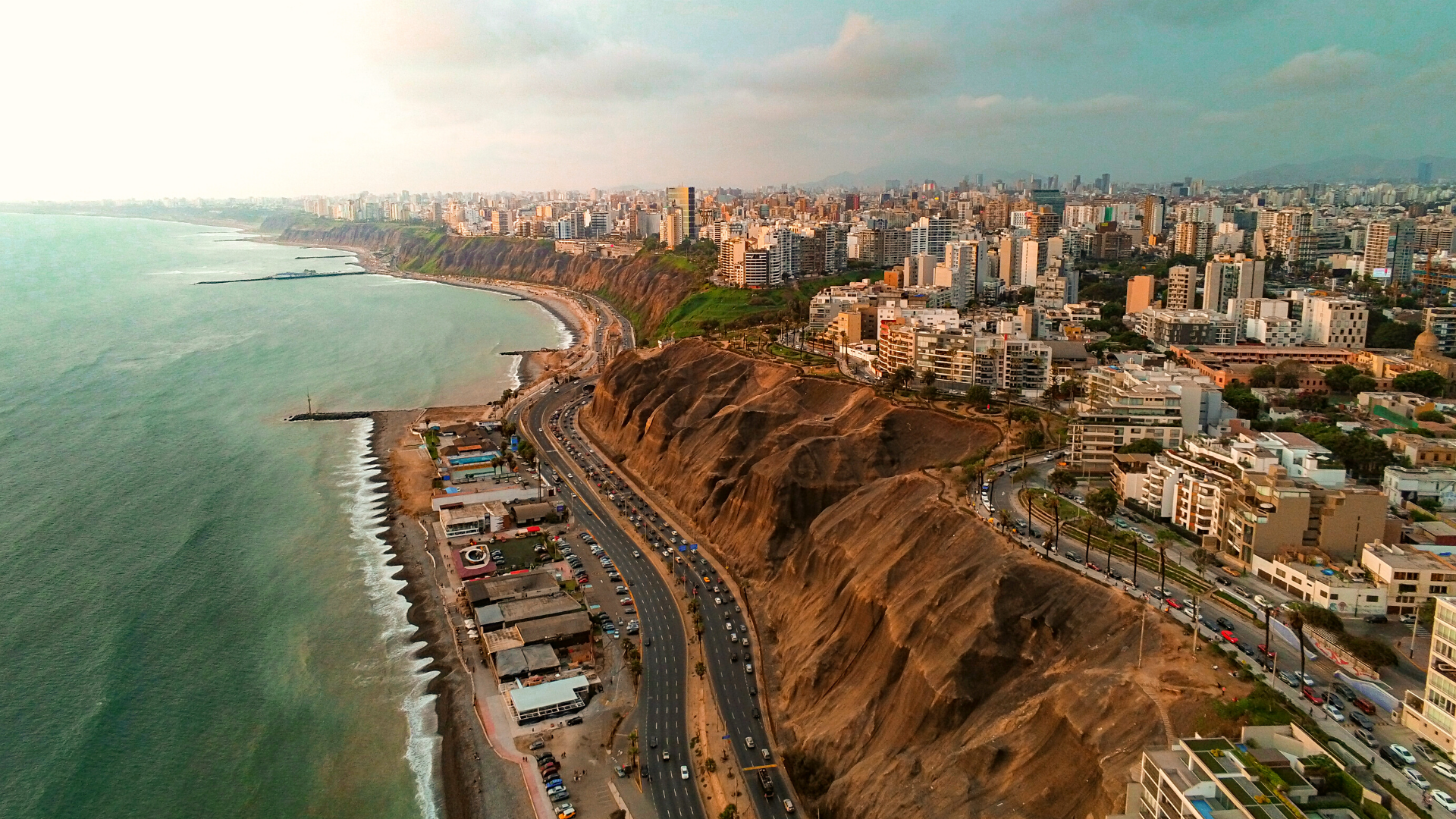 You may have heard of Peru's amazing beaches and strong surfer culture, but this country is much more than a wonderful holiday location. Peru is a country with a growing tech scene and is increasingly convenient for nearshore software development. And if you're unsure of how nearshore outsourcing works, head over to this article before reading the rest of today's post!
Ready? Now you can learn how to hire remote nearshore developers in Peru.
It's no secret that nearshoring is already a popular choice for those looking to add software developers to their companies. This progressive approach helps to save resources, lower personnel costs, and diversify any team. With that said, Peruvian developers are perfect to join US-based companies because of their minimal time zone differences and cultural similarities. Let's dive into the ins and outs of this top nearshore outsourcing destination!
The basics of IT nearshore outsourcing to Peru
Peru might only have 38,136 software developers, but since almost 33% of Peruvian developers are actively looking for new coding work, chances are you'll find the right candidate for your company. This country underwent significant growth within its IT sector for the last decade, with the help of PromPeru (Peru's national export and international commerce chamber) and its thriving tech community.
The country has seen a recent overall growth rate of 5.9% in recent years, with relatively low inflation rates and a steady increase in its economic power. Though the Peruvian tech industry saw a decline of 12.2% in IT spending during 2020, this was mostly due to the economic crisis caused by the COVID-19 pandemic. In 2021, this decline has been reversed. Now the IT spending has seen a 9% growth rate and is predicted to keep growing during 2022.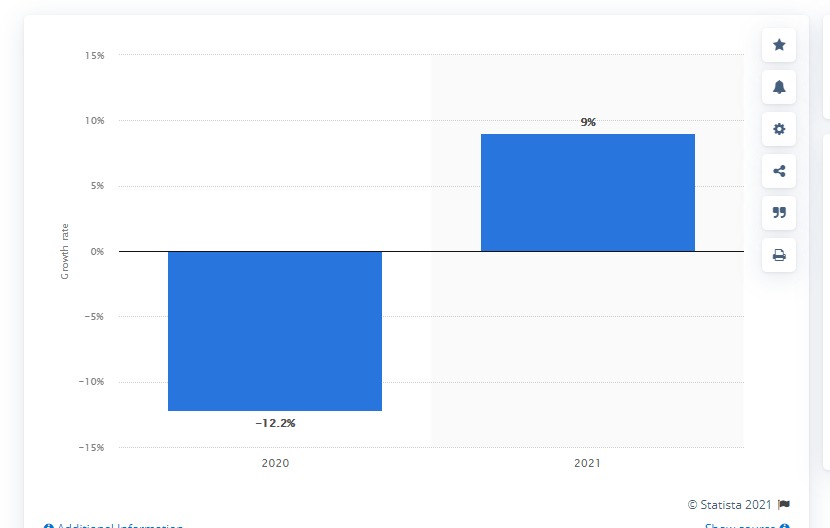 (Source: Statistica 2021)
Educational background of nearshore software developers in Peru
Peruvian software developers rank high at a worldwide level thanks to their coding skills. According to the TopCoder rankings, nearshore developers in Peru take a rightful 26th place. This puts them just below Argentina and Brazil, two Latin-American nearshoring powerhouses. These skills don't come from thin air, as Peru has a solid educational system that produces quality software developers every year.
Peru has a strong tech presence when it comes to higher education. Back in 2011, the Peruvian government founded the UTEC (University of Engineering and Technology), a state-of-the-art technology center and undergraduate university. Today, UTEC is known as one of the most technologically advanced universities in all of Latin America and it's where many Peruvian developers go to learn how to code. There are also different tech and engineering universities available in the country, as well as technical institutes. Other coders also opt to go down the path of online learning, which is gaining more and more traction on a global scale. To summarize, Peruvian developers are properly qualified and have the knowledge required to perform at a high level when working for US-based businesses.
Average English level of Peruvian software developers
This country doesn't have a stellar score on the EF EPI rankings, but this shouldn't discourage you from learning how to hire remote nearshore developers in Peru. In 2020, Peru scored a low English Proficiency Index, sitting at the middle of the pack regarding Latin American countries. It's overall EF EPI score was 482 and it ranked #59 out of 100 countries.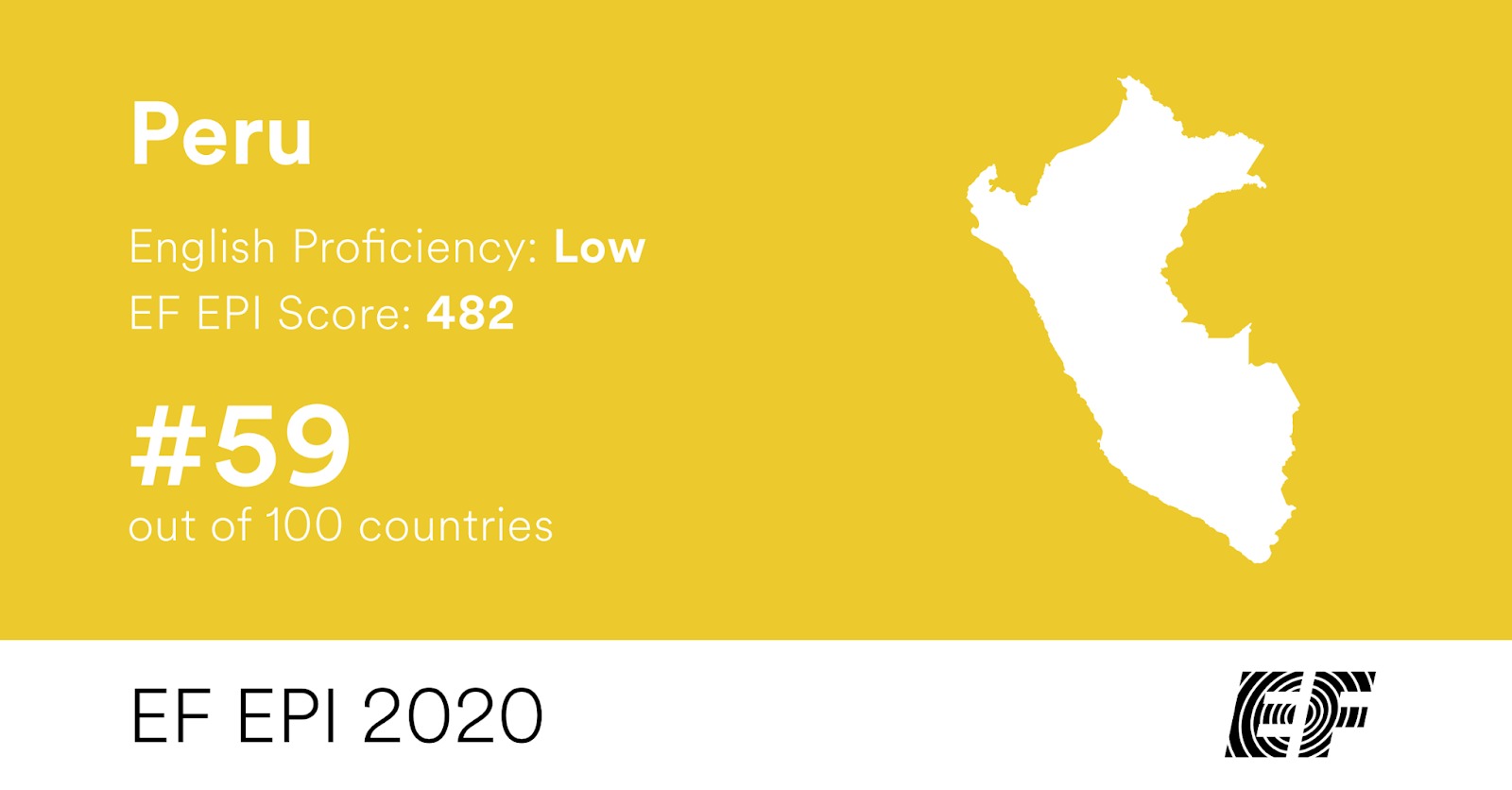 In any case, don't let the EF English Proficiency Index fool you into thinking Peruvian developers don't know their English! Every Latin American knows software development is a high-paying global skill and English fluency is needed to capitalize on most nearshoring opportunities. Because of this, you can definitely find Peruvian developers with an advanced command of the language!

Most popular coding languages and software technologies for nearshore software developers in Peru
Peru's IT industry has been booming in recent years, which makes local nearshore developers all the more eager to learn many kinds of coding languages. Because of this, many programming technologies are popular with nearshore developers from Peru, so you'll definitely find the one you're looking for. Here are the most popular coding languages for IT nearshore outsourcing to Peru!
Most popular programming languages with nearshore developers in Peru:
PHP
JavaScript
Java
Python
HTML/CSS
Ruby & Ruby on Rails
WordPress
Salesforce
Flask
Django
React Native
Angular
Laravel
Symfony
CodeIgniter
Swift
Other coding languages popular with Peruvian developers:
Rust
Node.js
Visual Basic
C
C++
Flutter
Kotlin
Vaadin
Grails
Objective C
Clojure
VueJS
Rust


Average salaries and costs of IT nearshore outsourcing to Peru
Thanks to the favorable conversion of Peruvian soles to US dollars, nearshore developers in Peru charge lower salaries than American coders. This way you can get the same high-quality coding solutions at an affordable price. Let's see the average monthly rates of software outsourcing to Peru!
If you are hiring through a third-party firm, please keep in mind that there will be a 30% to 40% increase on the rates below.
Junior developers: $3000-$4000 USD per month.
Mid-level developers: $4500-$6000 USD per month.
Senior developers: $6000-$7000 USD per month.
How to find nearshore software developers in Peru
By nearshore outsourcing through staff augmentation firms: IT nearshore outsourcing to Peru is an efficient way to find Latin American coders because you partner up with an experienced agency. When you hire their nearshore software development services, you are obtaining all of their knowledge about the local market. Nearshoring firms like Blue Coding (hey, that's us!) also take care of the recruitment and payment procedures for you. This is what makes our services so cost-efficient!
Personal referrals from industry contacts: Trusted referrals let you learn more about a potential nearshoring candidate from someone familiar with their work. Information like that can make all the difference amid the hiring process! It makes the scouting procedures much more efficient, helping you find coders faster. Try to request referrals from your contacts doing business in Peru to find Peruvian developers in a shorter time frame!
Online software development communities: Programming communities are very popular in Latin America as a whole, but you'll also find a few exclusive to Peruvian developers. Nearshore developers join online groups both in online forums and in social media, such as LinkedIn, Facebook, and Reddit. Try posting an ad for any open coding positions on one of these communities to find software developers in Peru!
Online job boards: Job boards make sure remote software developers and companies looking for coding solutions find one another. They work similarly to a website or social media, and all you need to do is post a job ad. Let Peruvian developers know about the vacant position on all local job boards. If you offer a competitive salary, you'll surely find remote nearshore developers in Peru ready to do the job!
Local events (virtual and in-person): Though coding events for nearshore developers in Peru aren't as big as in other Latin American tech hubs, they're still worth considering. Most developers at these conferences would be more than happy to work with a US company. This makes you a competitive potential employer, especially compared to other local companies. So don't hesitate to join these software development events (both virtually and in-person) to hire nearshore developers in Peru!
How to hire software developers in Peru
Hire through a nearshoring firm: Nearshoring firms are the best way to find Peruvian developers with the proper qualifications and long-term availability. At Blue Coding, we have a careful vetting process and experience hiring and negotiating fair rates for remote nearshore developers in Peru. Nearshoring through an established firm makes your investment safer!
Hire directly through GEO or PEO: Global employment organizations and professional employment organizations are a safe yet not so convenient bet to start IT nearshore outsourcing to Peru. Though their nearshore software development services come with a heavily present third party when you hire remote nearshore developers in Peru. It works so your company hires Peruvian talent through them, instead of trying out staff augmentation or hiring a freelance contractor. These local companies usually charge the total cost of the nearshore developers' salary, the cost of benefits, and a fee of 10% or more for their services.
Hire an independent contractor (without a freelancing platform): How to hire remote nearshore developers in Peru without involving any third parties? By working with a direct contractor. This is the most straightforward approach to nearshoring but it can take a longer time to find the perfect candidate. Look for Peruvian developers through LinkedIn or ask a contact for a referral to find the right coders to join your team!
Hire using popular freelancing platforms: Upwork and Freelancer are two of the most popular freelancing platforms out there. Many nearshore software developers in Peru use them to connect with clients. These platforms facilitate payments and offer time management functionalities, but they often get a share of the freelancer's salary. Another drawback of freelancing platforms is the challenging vetting process that comes with them, as it is hard to assess the developer's experience beforehand. That's why we recommend these Upwork alternatives for hiring nearshore developers in Peru!
Establish a local company in Peru: You can upscale IT nearshore outsourcing to Peru by creating a local subsidiary of your US-based company. If you are looking to expand your company and establish your presence in Peru and Latin America, this is a bold and ambitious way to do it. You'll be able to hire local employees, be it in person or through remote Peruvian developers. Just be sure to comply with all local regulations from the start to avoid any legal trouble!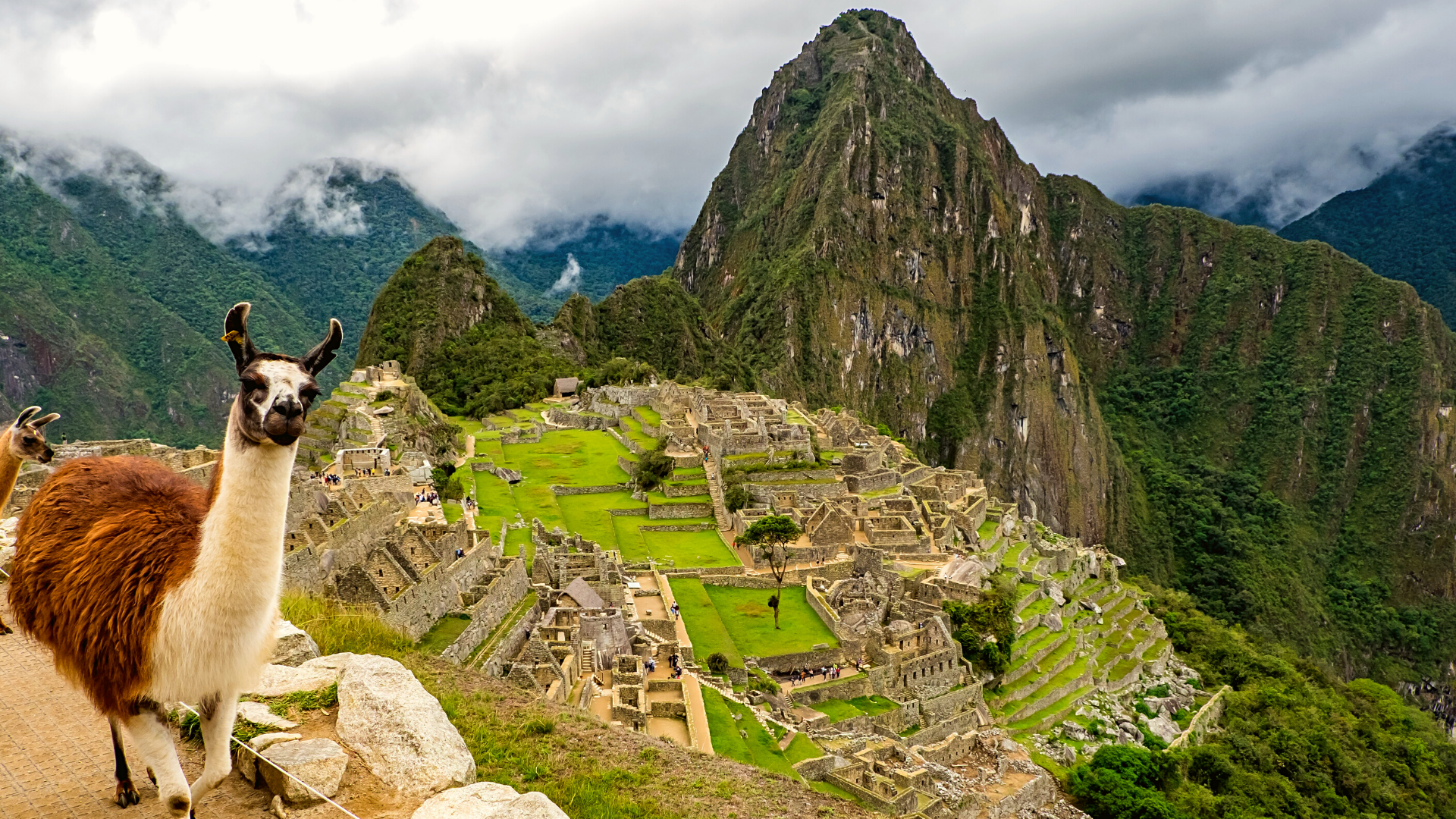 Ready to hire remote nearshore developers in Peru? Let's talk!
Now that you know exactly how to hire remote nearshore developers in Peru, you can make an informed decision about potential coding solutions. At Blue Coding, we offer nearshore software development services and our mission is to help you find the right coders for your US-based business. Since our beginnings back in 2014, we have helped businesses across all industries hire Peruvian developers through our staff augmentation and direct placement services.
We also have an entire series dedicated to nearshore outsourcing in Latin America. Last week we talked all about nearshoring to Costa Rica, so stay tuned for more countries in the future. Contact us today to learn how we can help you start IT nearshore outsourcing to Peru!