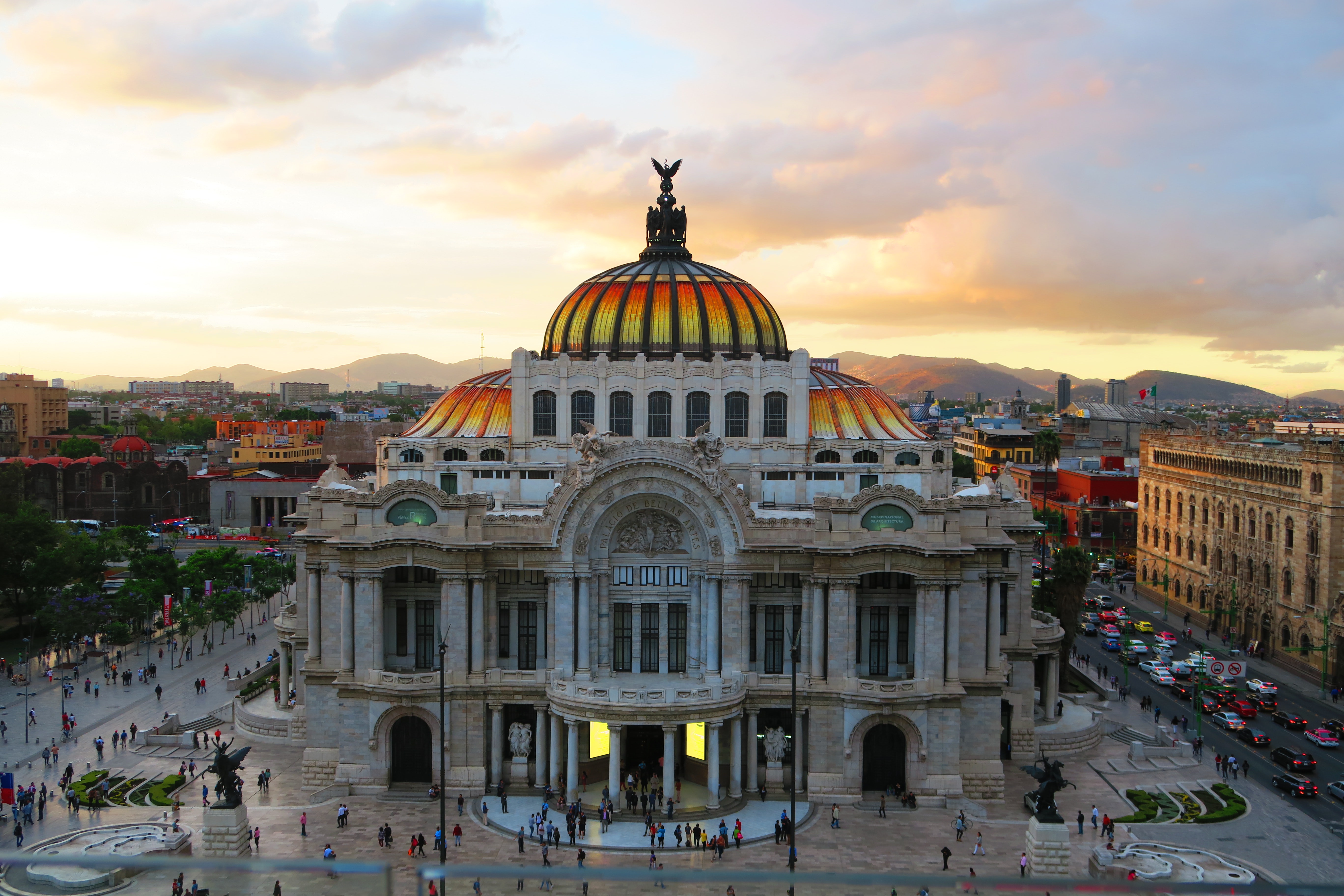 The Best Technology Events in Mexico to Hire Nearshore Developers
The best technology events in Mexico are a fantastic way to make connections within the IT industry. Hundreds of Mexican developers attend software development events in Mexico to network and look for employment opportunities. This is why, if you want to hire nearshore developers in Mexico, you or your team need to attend these local tech conferences. They have an international reach and attract IT professionals from all of Latin America, thanks to Mexico's strategic location.
It's no secret Mexico is a top nearshore outsourcing destination, which makes these coding events all that more valuable for US-based companies. Attending software development conferences in Mexico can help you find Mexican developers and start nearshoring to this country. So keep reading to learn all about the best technology events in Mexico!
Why you should network with nearshore developers in different technology events in Mexico
You'll find no shortage of potential coding candidates at the best technology events in Mexico. This country has the second most developers out of any other Latin American country, with over 223,398 coders ready to work. Because of this, it's strategic to become familiar with its large talent pool. It's worth the effort to attend tech conferences in Mexico and scout for nearshore developers!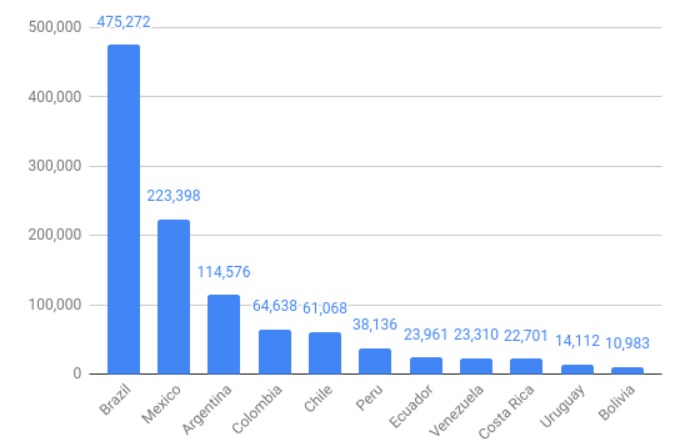 (Stack Overflow pool)
The best technology events in Mexico for finding Mexican developers
Referred to as the "The Pro AV, Multimedia & Systems Integration Conference and Expo for Mexico", this is one of the best technology events in Mexico to start attending. The Tecnomultimedia Mexico trade show presents to all attendees recent V & Systems Integration equipment and solutions. It's a tech conference dedicated to voice, audio, and integrations. Developers from versatile backgrounds attend, making it a rich experience if you're scouting for innovative IT professionals. It usually takes place during August, at the World Trade Center in Mexico City.
E-show Mexico is an international eCommerce conference that focuses on technical innovation and its uses in business. It's great for any US-based companies interested in both hiring nearshore developers in Mexico and going into online retail. There are several workshops, lectures, and networking opportunities available. It takes place during October, and for 2021 it was also offered in a fully remote version. Anyone working in digital marketing, data science, eCommerce, software development, tech innovation, and Fintech can join. It's the perfect technology event in Mexico to meet developers and other IT professionals!
Development Week is one of the best technology events in Mexico, powered by Globant and available to all developers within Latin America. This tech conference in Latin America aims to spread knowledge on the latest IT technologies/innovations and promote networking between developers. There are several speakers focused on different aspects of the software development industry and plenty of opportunities to connect with Mexican developers as well. This event happens in May, and for now, all of its editions have been in an online format. This allows you to easily attend and meet thousands of nearshore developers who would be happy to work for a US-based company!
There are several worldwide conferences created for the JavaScript communities. Still, JSConf Mexico differentiates itself thanks to its massive reach within the Latin American regions. Developers specialized in all coding languages, not just Java, come to this technology event in Mexico to network and stay on top of the latest trends. Since Latin America is the ultimate region to start nearshoring as a US-based company, this tech conference is not to be skipped. Like many technology events in Mexico, this IT conference happens towards the end of the year. It takes place in November and is available to both developers and interested companies from all over the world.
This software development event in Mexico is centered on cloud computing and data science. Due to the pandemic, it has now transformed into the AWS Summit Online, but its major attendance still comes from Latin American developers. It's a great tech conference to attend if you don't want to travel or are particularly interested in AWS frameworks. It boasts over 90 lectures, innovation areas, training and networking activities, and even its own AWS DeepRacer League. You can attend this innovative event during August, just by tuning in with your preferred device!
This international tech conference about information technologies and cybersecurity is one of the best technology events in Mexico to connect with local businesses and IT professionals. The event boasts the latest innovations of several Mexican and international companies, prompting many Mexican developers to attend in order to network with potential employers. Your company can join this IT event and take advantage of the multiple panels, workshops, and conferences to scout for nearshore developers in Mexico. It takes place in November, at the Centro Banamex.
The ICRSPL 2022 will take place in Cancun, Mexico. This international conference is often held in several parts of the world, with Mexico being the chosen spot for Latin America as one of its main tech hubs. This is one of the best technology events in Mexico because of its extensive focus on the latest robot software and programming language trends. It brings together different scholarly events for presentation within the tech conference and other lectures. There are several exhibitions to attend and plenty of time available for your team to scout for Mexican developers. The 2022 conference will take place on the 5th and 6th of April, so it's best to start preparing to attend!
Want to hire developers in Mexico? Work with us!
Attending coding events in Latin America is a fantastic way to hire nearshore developers in Mexico. These IT conferences will help you find Mexican developers ready to work for international companies and network with others in the industry. Once you connect with potential coding candidates at the best technology events in Mexico, you can approach them with an employment opportunity. It'll be much easier if you've met them through one of these tech events!
Still, hiring nearshore developers in Mexico has other challenges beyond the scouting process. Recruiting, onboarding, and paying Mexican developers requires a lot of thorough organization and work. It's normal for companies to prefer to leave those procedures to a third-party provider and focus on getting their software needs resolved. That's when we enter the scene! At Blue Coding, we offer staff augmentation services to help you find and retain the top nearshore developers across all of Latin America. You can still attend the best technology events in Mexico to scout for developers - our team we'll help you take it from there. Contact us today to learn how you can hire nearshore developers in Mexico!