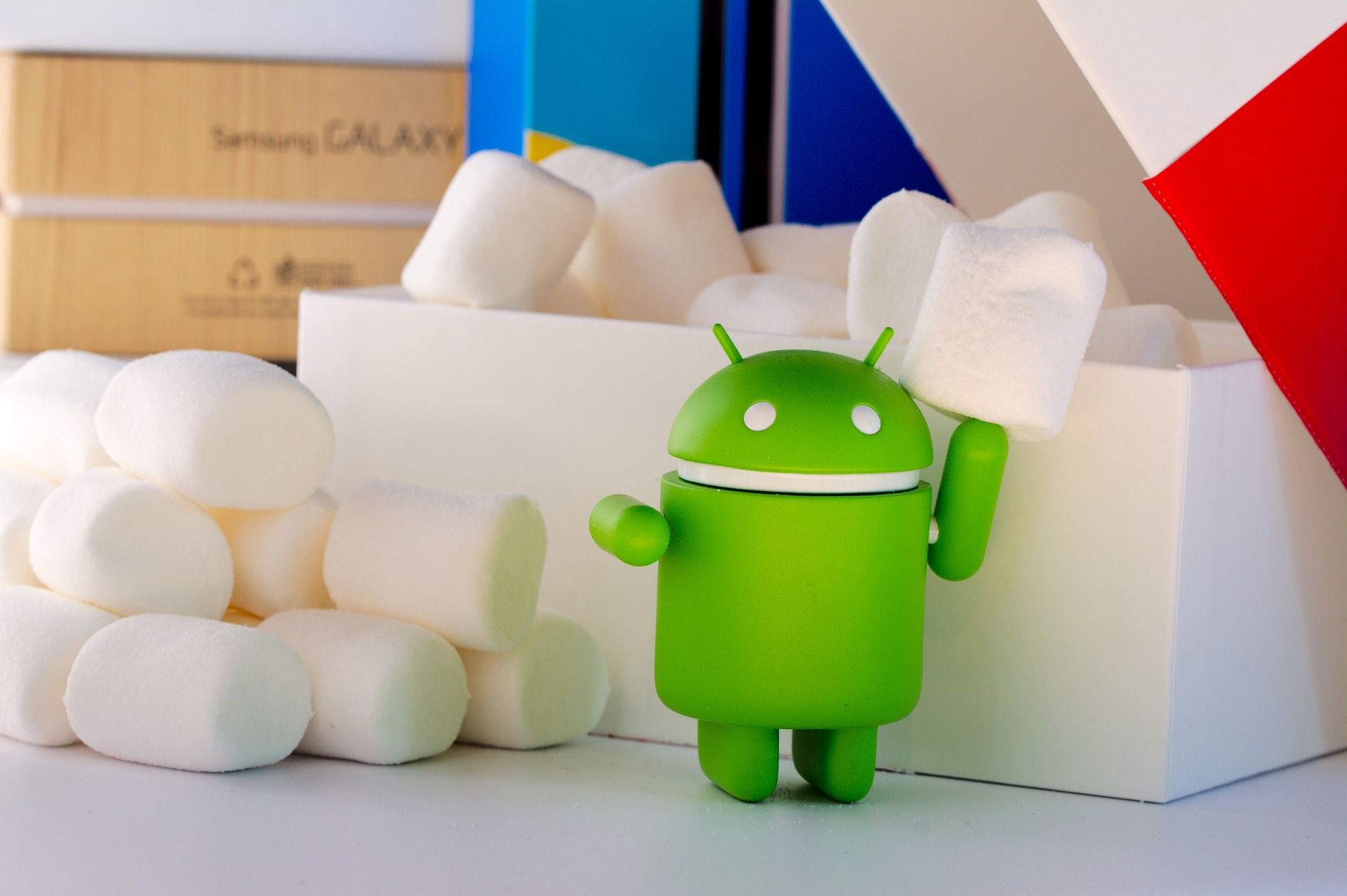 The Best Tools For Android Developers
There is no doubt that with each passing day, technology advances more and more thanks to tech unicorns and their marvelous revolutionary innovations. Programming and software development are intricately tied to technological progress, as new advancements in hardware and infrastructure usually lead to new opportunities and challenges for developers to create innovative and more complex software solutions. This is what has shaped the modern world that we live in today. As you may already know, Android development and iOS development are two of the most popular and significant operating systems in the current era, and being a developer specializing in these skills opens doors to many opportunities and career advancements as a software developer. Therefore, we have crafted this article to provide you with insight into the top trending tools for Android developers. Don't worry; we also have an article for the ultimate tools for iOS developers for those who are interested in iOS development.
Tools for Android Developers
Android Asset Studio is one of the numerous potent tools that have grown to be a go-to resource for Android developers worldwide. With its user-friendly interface and extensive library of programmable components, it provides app developers with a viable choice for expediting their app development process. Icons, color schemes, and animation sequences are just a few of the features offered by Android Asset Studio to help developers create aesthetically beautiful apps that stand out from the crowd. Let us have a look at some of the key features of this tool:
Icon Generator: With this tool, you can create outstanding icons for your Android development very easily. You can select from a wide range of icon styles and alter the icon's color, shape, and size to suit your needs. The Icon Generator also offers samples of how your icon will appear on different backgrounds and gadgets.

Nine-patch Generator: The Nine-patch Generator is a feature of this Android Asset Studio that enables you to create scalable, stretchable graphics for your Android application. With this feature, you can specify which parts of your graphic should be stretched and which should remain fixed so that your graphic can adjust to different screen sizes and resolutions. The Nine-patch Generator also includes a preview mode that shows you how your graphic will look on different gadgets.

Create launcher icons for your Android app with the aid of this feature. The color, shape, and size of the icon can be changed to suit your needs by selecting from a variety of icon styles. There is a preview mode in the Launcher Icon Generator as well that lets you see how your icon will appear on different devices and launchers.
GitHub is a powerful tool that has become a go-to platform for Android development. With its collaborative features and comprehensive version control system, developers can easily manage their code and streamline workflow. Top-ranked websites like Android Authority and TechCrunch have touted GitHub's usefulness for Android development, highlighting its ability to facilitate teamwork, track changes, and offer valuable resources for both beginners and experienced developers. Whether it's contributing to open-source projects or simply managing your own codebase, GitHub provides a reliable and efficient way to stay organized and productive. The following are some of the key features of GitHub:
Version control: GitHub lets users build repositories to store and organize their code. These repositories have version control features that follow changes made to the code over time. This thus allows users to view and compare previous versions of their code and collaborate with others on the same codebase.

Collaboration tools: GitHub is designed for collaborative work. It has features like pull requests, allowing developers to propose codebase changes and review them before merging. It also has tools for managing issues and bugs and wikis and project boards to help teams stay organized.
The outstanding tool, HeadSpin, was created especially for Android developers to enhance the entire process of app development. This tool makes it convenient for droid developers to figure out and address problems with network connectivity, device compatibility, and performance enhancement. It also offers in-the-moment insights into a number of performance facets of an app, including network latency, responsiveness, and UI rendering. This makes it simpler for developers to comprehend how well and where they may improve their software. Developers may also test their apps on a variety of devices, carriers, and network setups using HeadSpin's cloud-based platform to make sure that they function flawlessly for all users. Here are some of the notable features of HeadSpin:
Comprehensive Mobile Testing: HeadSpin provides an end-to-end testing feature for mobile applications across various gadgets, networks, and geographies. It also allows developers to run automated tests, measure performance, and monitor and track user experience in real-time, ensuring high-quality Android applications.

Collaboration and Integration: HeadSpin makes it possible for operations teams, QA teams, and development teams to work together seamlessly. It connects with well-known development platforms like Jira and Jenkins and offers a single dashboard for tracking app performance, test outcomes, and user feedback for all stakeholders. Teams can collaborate more effectively and efficiently as a result.
A highly innovative tool called NimbleDroid was created to assist Android app developers in enhancing the quality and features of their creations. It gives developers a complete suite of tools for testing, profiling, and optimizing Android apps, making it simpler for them to find and address performance problems. Developers can quickly test their app's user interface (UI), network connectivity, and resource utilization with NimbleDroid, ensuring that it functions seamlessly across all devices. Additionally, the tool offers thorough performance statistics that point out any bottlenecks and make recommendations for how to optimize code for increased efficiency. Developers can quickly iterate and enhance the quality of their apps with NimbleDroid's automated testing and reporting features, saving them a lot of time and effort. Here are some more features of NimbleDroid:
Automated Testing: NimbleDroid automates the process of testing Android apps, making it faster and more efficient for developers. It can quickly identify issues such as crashes, ANRs (Application Not Responding), memory leaks, and performance bottlenecks, and provide actionable feedback to developers.

NimbleDroid interacts with all of the well-known CI/CD (Continuous Integration/Continuous Deployment) solutions, making it simple for developers to incorporate automated testing into their development workflows. This helps to ensure that any issues or mistakes are discovered early in the development cycle, lowering the likelihood that issues will arise during production and minimizing catastrophic mishaps.

Real-World Testing: NimbleDroid simulates user behavior and network conditions when testing the apps. This enables developers to find issues and errors that may not be detected clearly in conventional testing environments and gives a more accurate portrayal of how the program will function in the hands of users.
RAD Studio is an effective tool that has gained popularity among Android developers in recent years. Several top-ranked websites claim that RAD Studio has an intuitive user interface that allows developers to produce high-quality applications for Android devices swiftly. The tool is a flexible alternative for developers of all skill levels. It includes a wide range of tools, such as drag-and-drop UI design, multi-device previews, and support for numerous programming languages. Further expanding its usefulness, RAD Studio also offers cutting-edge debugging tools and compatibility with third-party plugins. The top features of the tool are listed below:
Multi-Platform Development: RAD Studio lets developers create applications for multiple platforms, including Windows, macOS, iOS, Android, and Linux, all within the same development environment. This feature enables developers to acquire a wider audience and boosts the marketability of their applications.

Integrated Development Environment (IDE): RAD Studio's IDE delivers a full range of software development tools, such as debugging, profiling, code analysis, and version control. This element makes it more manageable for developers to write high-quality code and determinate and fix problems more rapidly.
Hire Android Developers with Blue Coding
We take pleasure in giving clients at Blue Coding access to the best talent in Central and South America. Our group of talented engineers has experts in a number of programming languages, including Swift, Ruby on Rails, Android, and more. We go above and above to ensure that our clients receive top-tier talent since we recognize that having the proper developers is essential to the success of any project. We can help, whether you're looking to expand your development team, hire Android developers, or need a team of developers for a particular project. Get in touch with us right now to find out more about how the greatest developers in the market can help your company succeed. Follow our interesting blog to stay up to date on the most recent technological developments and perspectives.