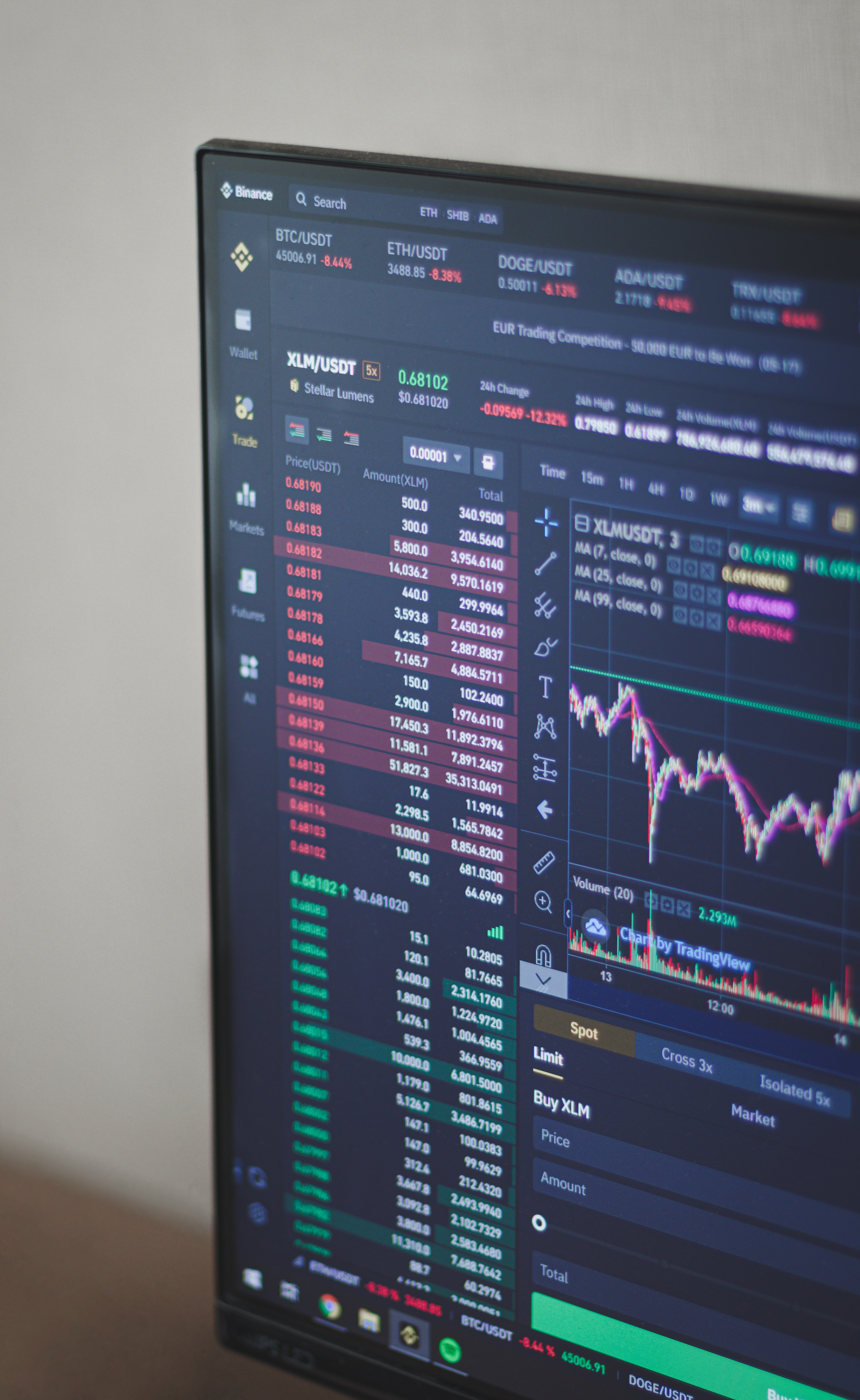 The Current 2022 Tech Crash And How To Save Money On Development Costs
With the recent news of the technology sector experiencing its work week in decades, the talk about the 2022 tech crash seems to never end. But how is the tech crash affecting the IT industry and how can companies save money on development costs? Today we'll share with you all the key details!
What is the 2022 tech crash?

You've probably been reading more and more about the 2022 tech crash for weeks, even months now. Perhaps you dismissed it at first, or maybe you've been one of the first people to realize the market was heading for a significant fall. Nevertheless, we can all agree on one thing: this year's tech crash is real. In fact, the week of November 4th, tech stocks experienced their worst week since the 2022 market crash caused by the COVID-19 pandemic. This became evident by the S&P 500's information technology sector being down about 7.7% last week, with the communications stocks sector being down 8.2% as well. To further show just how dramatic this low is, the current one-year return on the S&P 500's information technology is -28%. While there's no reason to believe the IT industry is headed for long-term collapse, the 2022 tech market crash shows a clear need for caution and big budgeting skills.
Is the IT sector headed for a 2000-like tech crash?
If anyone remembers the 2000s dot-com bubble crash, then this IT sector crisis can certainly look alarming. Now, the truth is that these situations can be unpredictable. Still, things don't seem to be headed for a dot-com-like disaster. Here's why: while the dot-com crash was mostly due to investors irrationally pricing the dot-com-related companies when many of them had yet to provide any earnings, the 2022 tech crash has a different origin story. The current tech market crisis is due to rising inflation, the economic consequences of the conflict between Ukraine and Russia, and the end of the eCommerce and technology boom caused by the pandemic.
The tech crash and subsequent IT-related layoffs
When you look back, there were signs of the 2022 tech crash as early as May this year. One of them was the significant Tesla layoffs in June, as Elon Musk conducted a 10% staff reduction and the company went on a worldwide hiring freeze. Today, technology-related layoffs continue. There are several companies cutting their workforces and pausing hiring as a response to the tech crash. As for the many other organizations that might have been in need of new team members, most recruitment processes have come to a stop as well. To list a few of the most important ones, here are 10 companies that have reduced their staff amid the 2022 tech crash:
Stripe: about 1,100 employees were laid off

Meta: around 11,000 jobs cut

Lyft: let go of around 700 employees

Twitter: 3.700 employees laid off

Shopify: about 1.000 jobs

Amazon: Hiring freeze for corporate roles

Netflix: 450 employees were laid off

Intel: 20.000 workers

Microsoft: a little less than 1.000 jobs cut

Apple: Hiring freeze for corporate roles
In times when most of the IT industry is looking for a way to reduce their costs, layoffs are sadly bound to happen. But if downsizing eventually leads to a lack of productivity and longer completion frame times for your company's projects, there are reasons to wonder if an alternative route would provide better results while saving costs. So what can you do instead of cutting jobs or initiating a hiring freeze? The answer might surprise you: you can hire nearshore developers in Latin America for a fraction of the cost.
How companies can save money on IT costs by hiring developers in Latin America despite the 2022 tech crash
Lower developer rates.
One of the main advantages of hiring developers in Latin America is the way more budget-friendly developer prices due to the US dollar conversion rates. Nearshore developers from Latin America charge lower rates than their North American counterparts, while still asking for fair compensation for their work, leading to immediate money saves for any company choosing to start nearshoring. With rates about 30% to 40% lower, learning how to hire nearshore developers in Latin America will do wonders for your budget amid the 2022 tech crash. Furthermore, the reduced costs of IT staff augmentation compared to traditional in-house recruitment also contribute to a less expensive hiring experience.
No employment costs.
When you hire nearshore developers in Latin America, you're adding expert IT professionals to your team as independent contractors. Hiring these developers doesn't require any sign-in bonuses, US medical coverage, or social security costs from you as their employer. This proves to be a strong advantage in times when employment costs keep rising, with benefits increasing 1% from June this year, and the 2022 tech crash only complicates matters even further.
No need to spend resources on office accommodations.
Hiring nearshore remote developers means no extra office costs are involved. It's no news that remote work has productivity benefits, as most developers prefer to work in their own homes, but there are also budget advantages involved. Thanks to the COVID-19 pandemic, companies realized that for at least some of them, having a large office and spending tons of resources on having employees come to work every day just wasn't financially viable. Instead, with a remote workforce, your company can save money on things like office supplies, utilities, and food and beverages for in-person workers.
Staff flexibility amid the 2022 tech crash.
When the economy goes through a period of heavy uncertainty and crisis, as it is happening right now, it's best to be prepared for drastic changes. That's when staff flexibility comes into play. When you hire nearshore developers in Latin America, you don't need to hire these IT professionals as full-time salaried employees. Not only does this lower employment costs and developer rates, but it also grants you enough flexibility to end your contract if the need arises. Because remote developers understand the nature of nearshoring, they're available for you to hire them for as long as you want, depending on which projects your company needs to work on. Once your contract is over, there's no obligation for you to provide unemployment benefits either, as these developers work as independent contractors.
Ready to build a budget-friendly team and hire nearshore developers?
The 2022 tech crash isn't being too kind to anyone. From extreme budgeting to massive layoffs, the IT industry is on a rout and every company needs to think outside the box to get out of the current rough patch. That's why at Blue Coding, we offer you an opportunity to still be able to expand or maintain your current workforce while saving money on development costs. With our help, you can access a network of international developers and hire the perfect IT professional for your team. We'll be there at every step of the way, from recruiting potential candidates to vetting and interviewing. Ready to continue to thrive despite the 2022 tech crash? Contact us to learn more about our services!