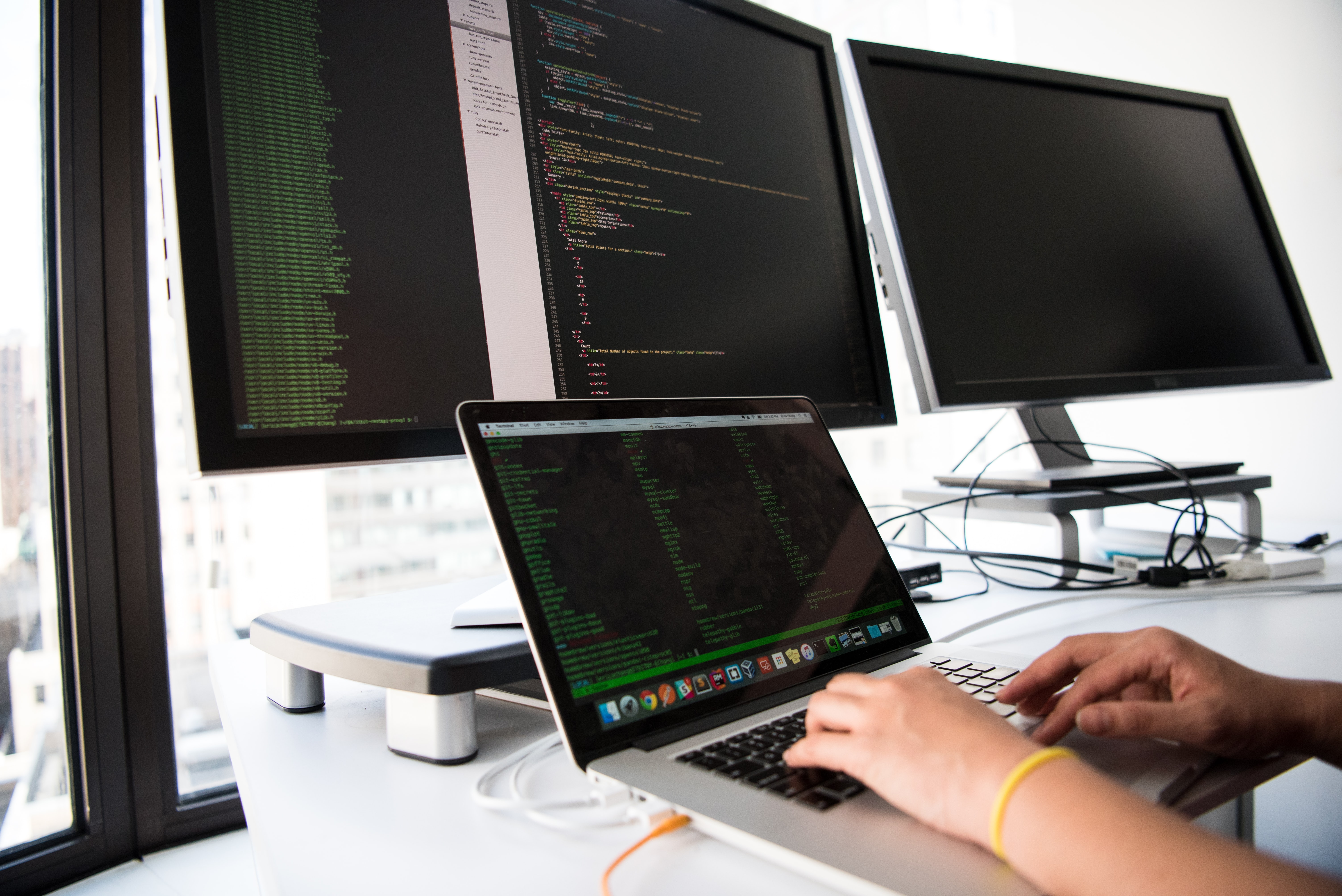 Top 7 2023 Software Development Trends
Software development is an ever-changing landscape, and understanding the latest trends is essential for any software developer looking to remain competitive. In 2023, we are likely to see significant advances in many different areas of this IT sector. Each of the 2023 software development trends has the potential to revolutionize the way software is developed and highlight the importance of staying up to date with the latest technological advancements as well as the potential tech recruiting challenges. Now, if you want to read all about the top 7 2023 development trends, keep reading this article!
Top 2023 software development trends
1. AI-Driven development.
Artificial intelligence, most commonly known as AI, has become increasingly popular in software development. There are many different uses for AI-driven development, and IT professionals are starting to make the most out of its benefits. In fact, even marketers are using AI to leverage their tactics, with 61% of them claim is the most important aspect o their data strategies according to Accenture. AI can be used to identify and address software development problems, automate tasks, and improve quality and it can also help to reduce costs, streamline processes, and speed up production cycles. AI is being used in many industries and its current potential to revolutionize software development is incredible.
2. Automation-Assisted development.
Automation-assisted development is becoming increasingly popular and has lined up to be one of the major 2023 software development trends due to its ability to increase efficiency and reduce costs. Assisted development can be used to automate everyday tasks, streamline routine processes, and improve the quality of daily coding solutions, such as a technical site audit. With the help of software automation, nearshore developers will no longer have to spend significant amounts of time working on easy, routine tasks and can focus more on larger and more complex development projects.
3. Cloud-based services.
Cloud-based services have become one of the top 2023 software development trends thanks to the flexibility and scalability they provide. These offer a range of advantages such as cost savings, increased scalability, improved collaboration, and easier access to data reports and user analytics. The way these services work s by providing information technology as a service over the Internet or a dedicated network, allowing companies to store all their data and access cloud development services over the internet without having to download any physical content or having to risk the well-being of their remote work operations.
4. Increased cybersecurity.
There's no denying that cybersecurity has long become an essential component of the software development industry. Nevertheless, the sudden rise in its already steady popularity has granted it a spot on the 2023 software development trends list. Considering that 47% of small businesses in the U.S. have fallen victim to a cyber attack in the last few years, it's understandable why this IT sector is becoming so prolific after a global pandemic. Cybersecurity can improve the safety of a company's data through software development by implementing secure coding practices, using encryption algorithms, and conducting regular security audits.
5. Low code will remain popular among developers.
Low code development platforms provide software developers with the necessary tools and features to allow them to rapidly design, develop, and deploy web or mobile applications while saving a tremendous amount of time otherwise spent on non-priority parts of the process. This advantage offers several benefits to developers, such as reduced development time and cost, increased productivity, and the ability to quickly develop applications without requiring extensive coding knowledge of niche tech stacks. Moreover, it can help companies streamline the development process of their software products by allowing developers to quickly iterate on applications at any given time.
6. Cross-Platform app development.
Cross-Platform app development is a type of software development strategy that allows applications to be built and deployed across multiple computing platforms - something that has especially been taken advantage of when coding for Android and iOS. This type of development allows tech professionals to write code one time and deploy the application on multiple platforms, such as web, mobile, and desktop. Cross-Platform development is becoming part of the 2023 software development trends due to its ability to create cost-effective applications that can be used on multiple devices and platforms. Thanks to this, it provides software developers with the ability to reuse code and create applications more quickly, reducing development time and cutting down different costs in the process
7. Augmented reality on eCommerce applications.
Augmented reality allows software developers to combine virtual elements with the real world and is most often used to create enhanced digital experiences that are interactive and engaging for its users. When it comes to eCommerce applications, this fantastic technology is used to develop immersive shopping experiences that engage prospective clients and provide them with valuable information or insights into the different products and services. This could mean a variety of use cases, including virtual tours and walkthroughs, product demonstrations, product visualizations, gaming experiences, navigation assistance, and more.
Looking to dive deeper into software development in 2023?
2023 will surely be an exciting year for the software development industry. Despite the challenges faced by this sector during the second half of 2022, especially the tech market crash, this year will bring a lot of rebuilding and several new technological advancements. It's a fantastic time to invest in improving your company's coding elements and look into nearshore custom software development solutions that can save you money on IT costs while helping your company scale through technology.
At Blue Coding, we know that 2023 promises to be an exciting year for software development with a range of new technologies and trends set to revolutionize the industry. We're preparing our nearshore custom software development strategy to help companies of all sizes and niches hire developers or find IT solutions for a fraction of the cost this year. If you're interested in nearshore development for 2023, contact us to learn more about our services!