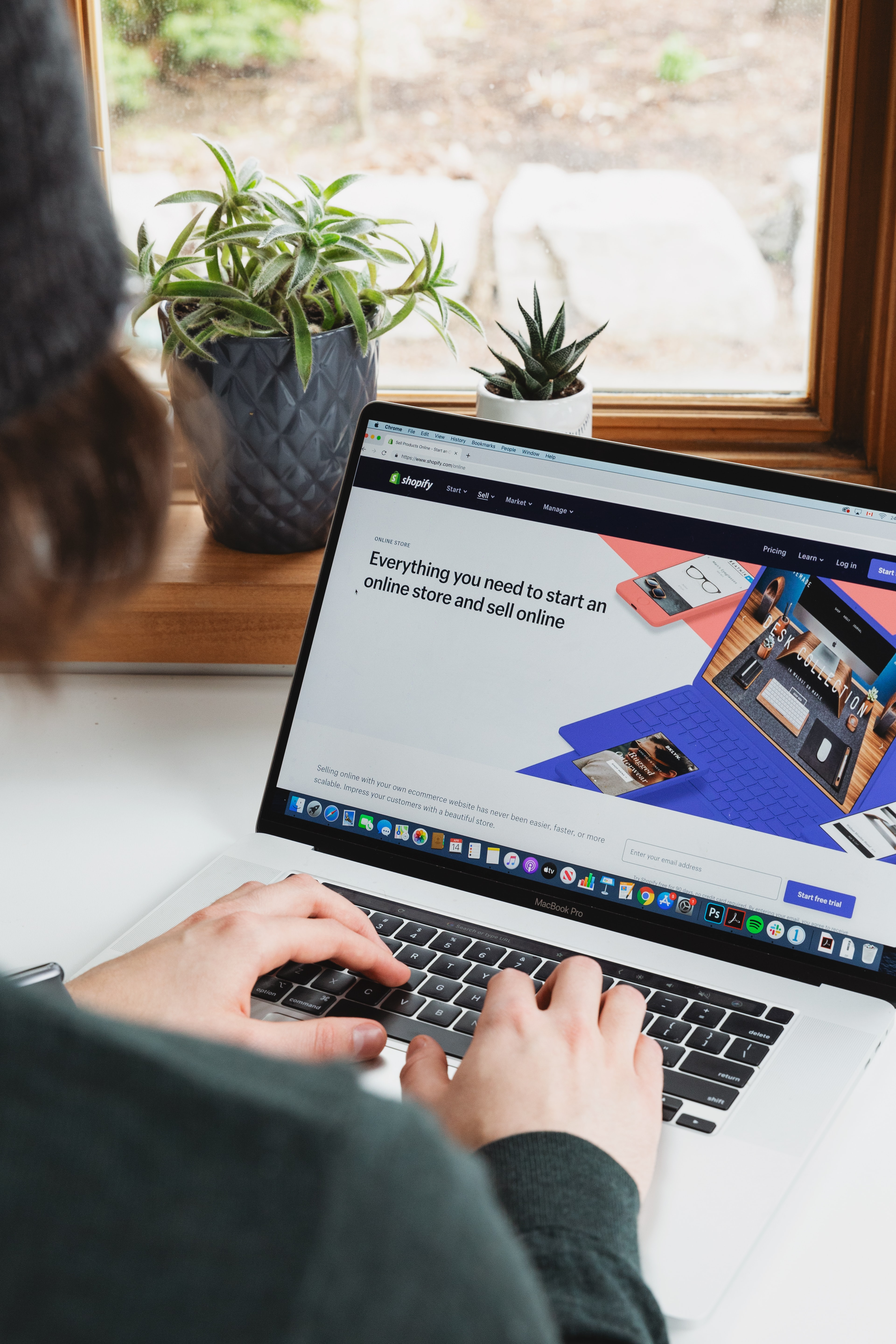 Why eCommerce Sales Will Continue To Shape The Future
eCommerce stores have revolutionized the way businesses and customers interact with each other. Through eCommerce sales, buyers can now purchase products and services from the comfort of their own homes, pay for the desired items with a few clicks, and have them delivered to their door within days or even hours. This is the level of comfort and convenience that the eCommerce industry has generated. Online shopping has transformed the way we shop and purchase goods and services from the day it launched, with eCommerce becoming the customer's preferred method of purchasing in recent years. As more businesses begin to embrace digital commerce, it's clear that eCommerce will continue to shape the future of sales. That's why in this article, we'll explore the main reasons why eCommerce has changed the industry and is here to stay. Keep reading to learn more!
What are eCommerce sales?
Buying and selling products and services online through electronic transactions is at the heart of eCommerce sales. This practice involves the use of digital platforms, like websites or mobile applications, to conduct commercial transactions between buyers and sellers. eCommerce sales can include a wide range of products and services, from physical goods like clothing, electronics, and household items, to digital products like software, e-books, and online courses.
eCommerce sales have grown in popularity in recent years, fueled by the now ever-present use of mobile devices, the Covid-19 pandemic, the convenience of online shopping, and the growth of social media platforms that enable businesses to reach a wider audience. As of today, there are three main types of eCommerce sales: business-to-consumer, business-to-business, and consumer-to-consumer. B2C, B2B, and C2C for short. At the end of the day, eCommerce is made possible through top-notch development that generates web and mobile apps that can act as marketplaces for both users and businesses.
Why eCommerce is the future of sales
Global Reach.
eCommerce has allowed businesses to reach a global audience without the need for a physical storefront. With an online store, businesses can reach customers in different countries and markets that would otherwise be inaccessible due to geographic limitations. This allows eCommerce companies to expand their customer base and increase sales without any restrictions. Furthermore, with the rise of social media and online marketing, businesses can easily target their desired audience no matter where they are or how much prior knowledge they have about their brand. In fact, 57% of online shoppers report shopping internationally, showing just how global the reach of online sales has become.
Increased Convenience.
One of the main reasons why eCommerce sales will continue to shape the future is convenience. With eCommerce, customers can shop from the comfort of their own homes without having to physically go to a store. This saves time and effort while also providing customers with more options and choices. Customers can also compare prices and make informed decisions before making a purchase, as well as benefit from a more streamlined checkout that makes it easy to complete purchases faster and without the need for cash or a visit to a physical store.
Cost-effective.
Another reason why eCommerce sales are here to stay and will continue to take over the industry is because of the major cost savings it allows businesses to make. It's quite simple: setting up an online store is much more cost-effective than investing in a physical storefront. With an eCommerce store, businesses can save on overhead costs associated with running a physical store such as rent and utilities. Moreover, it's also possible to save money on development costs involved with the creation of the eCommerce store itself, thanks to modern IT hiring strategies, such as nearshore software development.
More in-depth customer insights.
With an online store, businesses can use software development solutions to collect data analytics on customer behavior and preferences which can then be used to improve customer experience and increase conversions. This information can be used to personalize on-site user experiences and build long-term relationships with their clients. For example, creating customized landing pages based on customer preferences and past purchases allows eCommerce store owners to create more engaging site interactions that lead to increased conversions.
Continuous availability.
Here's another wonder of the eCommerce sales model: online stores are available 24/7 to anyone with sufficient wifi access, meaning customers can shop at any time of the day and from anywhere in the world. This leads to an increase in sales and revenue for businesses that opt to expand their offer beyond a physical location. Considering that global eCommerce sales are expected to reach $6.5 trillion by 2023 - according to recent reports by Statista - doubling their revenue from $3.5 trillion in 2019, the benefits of having continuous availability thanks to eCommerce sales speak for themselves.
Larger inventory and a greater variety of products.
The lesser restrictions of eCommerce sales also provide customers with more variety when it comes to product selection. Online stores can offer a much larger selection of products than physical stores due to lack of space constraints and larger product availability as it can show what's ready for purchase by looking at the company-wide inventory. This allows customers to browse through a wide variety of items without having to leave their homes and be able to buy their favorite products without worrying about the store closest to them not having their desired purchase in stock. This can lead to a greater return on investment for store owners, as it's easier to ensure all inventory is sold by the end of every quarter and there are more methods to track the demand for each product.
Ready to build an eCommerce sales platform through custom nearshore software development?
At Blue Coding, we're committed to providing the best software solutions available at an affordable price. This includes eCommerce solutions, as nearshore software development can play a significant role in eCommerce by helping businesses to build scalable, efficient, and secure platforms that can meet their specific needs and requirements. Hiring remote developers in Latin America and the rest of the world will allow you to work with experienced IT professionals who are located in a nearby time zone and have a similar cultural background, making communication and collaboration easier while still reducing your company's tech expenses. Contact us today to learn more about our eCommerce custom nearshore development and IT staff augmentation services!