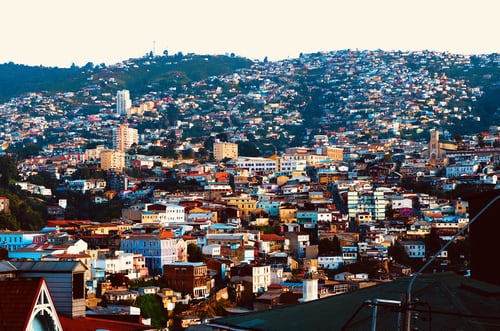 The Best Tech Events In Chile To Scout For Nearshore Developers
Nearshoring has become increasingly popular in recent years, with many US companies looking for ways to hire nearshore developers in Chile and all of Latin America. Since this market is quite in demand right now, hiring nearshore developers is no easy task. Because of this, US-based businesses looking to hire Chilean developers should start attending tech events in Chile. Keep reading to learn everything you need to know about tech conferences in Chile!
Why you should scout for nearshore developers at tech events in Chile
As mentioned before, nearshore developers in Chile are heavily in demand right now. Considering there are approximately 61,068 software developers in Chile, according to Stack Overflow, US companies should maximize every opportunity to meet potential candidates. This includes tech events in Chile, as this country is one of the major tech hubs of South America. Its capital, Santiago, is home to different IT events per year.
Several Chilean developers attend these software conferences to network with fellow IT professionals and look for better employment prospects. This makes these tech events in Chile the perfect occasion to meet new nearshore developers and familiarize yourself with the local industry. Having one person from your team go to a couple of these events per year can help to strengthen your company's relationships with Chilean developers and scout talented people to join the business.
The best tech events in Chile to hire nearshore developers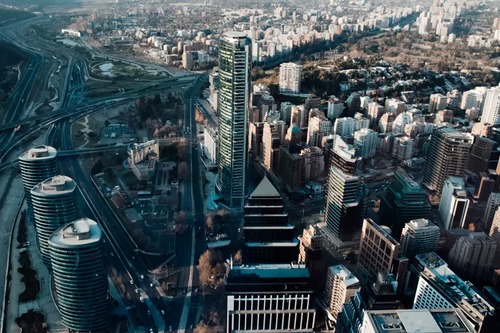 This is one of the few tech events in Chile dedicated to Python programmers and new technologies. It aims to build synergy between both experts and amateurs in the coding language, as well as strengthen the bonds within the software development industry. There is a dedicated space for networking and developers from Spain, Mexico, and Argentina also tend to frequent this conference. This event is offered online, making it easier than ever for you or your team to attend and meet with Chilean developers. Pyday was first held in 2020, so the event still has plenty of room to grow and evolve into a bigger software development conference featuring other languages.
This mining conference is aimed at IT and technology professionals, as those are the aspects it hopes to improve upon the business. Chile has long been prominent in the mining field, prompting local companies to push for even more innovation with the collaboration of the Chilean IT and programming industries. There is also a focus on sustainability and ethical mining practices, meaning Chilean developers interested in those topics will be there. That can be particularly beneficial for your company moving forward. The event is usually held in Santiago during March, bringing together representatives from different fields. It's a fantastic opportunity to scout for nearshore IT professionals.
Chile Connected is a local tech and innovation showcase and one of the broader tech events in Chile. This coding conference is the perfect place to meet with the latest Chilean developers and tech startups, as it's denominated as a networking event from the start. There are plenty of chances to speak to founders of Chilean startups and local developers to make new connections within the industry before you start software outsourcing to Chile. This event is open to anyone and attendees receive a list of Chilean companies who will be presenting their businesses and looking for strategic connections. It takes place during December and has now been moved to an online format, but stay alert in case it goes back in person in the future.
Testing Day Chile will be back in 2022 for its 6th edition, with a focus on IT professionals from the Latin American region. It features several lectures and workshops focused on API testing and all of the new methodologies, technologies, and recent innovations in the industry. This tech event in Chile was first held in 2017, undergoing significant growth from that initial run. Speakers from all over the region attend this coding conference in Latin America and your company can really benefit from the relationships it could build there.
Chile has a long-standing tech event known as the National Week of Science and Technology. This event is held all across the country every year, with the aim to make the community participate in different tech and science activities to boost its local industries. All activities, workshops, networking spaces, and lectures are free and open to anyone who wishes to join, making it an inexpensive event to attend on behalf of your company. It usually takes place during October, so be sure to prepare to attend in advance as this is a week-long in-person event.
This international tech event in Chile brings together nearshore developers from all over Latin America to discuss eCommerce, big data, coding, digital marketing, fintech, cloud, and AI. Over 5.000 people attend every year, including persons from more than 50 different countries. Moreover, more than 2000 different business meetings take place during this event, showing how it's a prime opportunity for networking and meeting nearshore developers in Chile. This coding conference in Latin America is held in September at Chile's capital, Santiago.
Though this event is all about mining water, it has a significant focus on technology and machine learning, making it a must for nearshore developers in Chile interested in sustainability. This is one of the most eco-conscious tech events in Chile and aims to drive sustainability, increase efficiency and cut costs within the industry. It features different spaces for exhibitions, conferences, lectures, and networking activities. This will allow your team plenty of time to connect with Chilean developers and find potential coding candidates to join your team. It takes place in Santiago, during the month of June.
Looking to hire nearshore developers in Chile? Let's work together!
As you can tell, there are several tech events in Chile that you can benefit from when it comes to hiring nearshore developers. At these software development conferences in Chile, you can scout for and approach Chilean developers with an employment opportunity or business proposition. There are also other countries in Latin America that host similar tech events, like Argentina or Mexico. It's a smart move to ask your team to attend multiple software conferences in Chile and across the region to maximize your chances of finding the right fit for the company.
Though attending tech events in Chile is a fantastic way to expand your presence in the region and scout for nearshore developers, hiring a top coding team is a complex process. There goes far more into it than just looking for Chilean developers at local software development conferences. At Blue Coding, we are well familiar with the challenges of recruiting, hiring, and retaining nearshore developers in Chile and all of Latin America. Because of this, we offer both staff augmentation and direct placement services to help you assemble the perfect nearshore development team. Contact us today to learn more about our services!