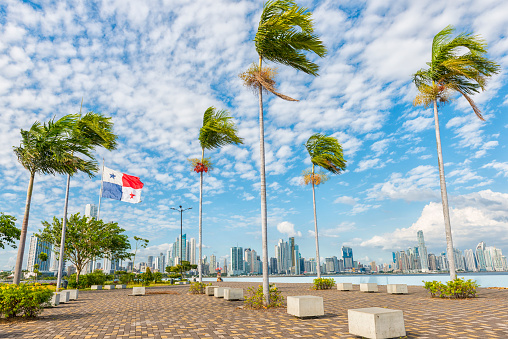 The Best Tech Events In Panama To Hire Nearshore Developers
With the rise of nearshoring, finding Latin American developers available for hire has become increasingly difficult. That's why US-based companies looking to hire nearshore developers in Panama should attend software development conferences to network with local IT professionals. While taking part in these events might seem unnecessary, it's important to keep in mind that Panama is a top nearshore outsourcing destination. This means the market is more competitive than ever and all efforts should be made to attract local developers. Here are the best tech events in Panama to attend while scouting for nearshore developers!
Why you should scout for Panamanian developers at tech events in Panama
As mentioned before, Panama is a top nearshore outsourcing location. This makes its nearshore developers highly desired by different international companies. These developers have exceptional development skills, no communication barriers, and minimal time zone differences with the US. All these factors make them a valuable asset to add to your team. Because of this, if your company is interested in software outsourcing to Panama, your team should look for Panamanian developers at different conferences. This article will help you find the best tech events in Panama to hire nearshore developers.
The best tech events in Panama to find nearshore developers
This is the biggest scientific and technological conference in Central America and is amidst the more recognized tech events in Panama. It aims to encourage networking between scientists, developers, IT companies, and tech professionals looking to share innovations and advance the local industry. The event is hosted by APANAC (the Panamanian Association for Science Advancement) and is currently offered in a remote format, making it easier for US-based companies to attend. As one of the most long-standing tech events in Panama, it boasts over 18 versions of this IT conference and attracts professionals from all corners of the world, not just Latin America.
BSides Panama is an annual event that reunites ethical hackers and programmers to share their experiences and innovations. The event includes a share of technological lectures and networking sessions to allow for maximum collaboration among industry professionals. This conference is oriented towards cybersecurity programming, so it's perfect for those wanting to hire developers with those particular skills. It's one of the main cybersecurity development events in the Latin American region, so it's also a great opportunity to network with IT professionals from other countries. BSides Panama usually takes place during January in Panama City.
BIZ FIT was born in 2008 as a CAPATEC (Panamanian Chamber of Technologies, Information, and Communication) initiative to create business opportunities for tech companies in Panama. This mission is very convenient for US-based companies looking to hire nearshore developers, as few tech events in Panama are targeted towards business operations specifically. This IT conference covers eCommerce, full-stack development, data thinking, seed fund, and case studies on innovation. Even though it's being offered only in a virtual format, the event still boasts plenty of networking opportunities and it's a great place to meet Panamanian developers.
Expo Logistica Panama is an internationally recognized business and commerce-oriented event in Panama. While it might lack the programming focus that's present in other tech events in Panama, its reputation and international attendance make up for this. It's oriented towards the innovations and technologies of logistic business, allowing for multiple networking sessions and occasions to close international deals. Over 150 local and foreign companies attend this yearly event, making it a great opportunity to scout for nearshore developers from all of Latin America.
This versatile commercial exposition is organized by the CCIAP (Panamanian Chamber of Commerce, Industry, and Agriculture. While this event is not development-focused, it's still a good opportunity to meet with people from the local IT industry. The conference has technology and electronics as one of its main thematic areas, so it's guaranteed that your team will find value in attending. This is particularly true because this is one of the tech events in Panama oriented towards networking and generating business opportunities between local and international companies. Expocomer Panama reunites over 600 companies from more than 30 countries!
Want to hire nearshore developers without having to attend tech events in Panama? Let's talk!
It's easy to see why US-based companies looking to start software outsourcing should attend tech events in Panama. These software conferences connect them with Panamanian developers actively looking for new employment opportunities. These events are attended by IT professionals from all of Latin America, boosting your tech network in the process. Your team can also attend events in Uruguay or Argentina to gain a wider reach within the industry!
Even though attending different tech events in Panama is a good way to scout for Panamanian developers, chances are you'll have to look for local IT professionals elsewhere to reach the full talent pool. Nearshore developers in Panama are constantly being recruited by international companies, making the market a very competitive one. To help you hire nearshore developers in Panama through a streamlined recruitment process, we offer staff augmentation and direct placement services so you can find Panamanian developers outside of tech events in Panama. Contact us today to learn more about our services!