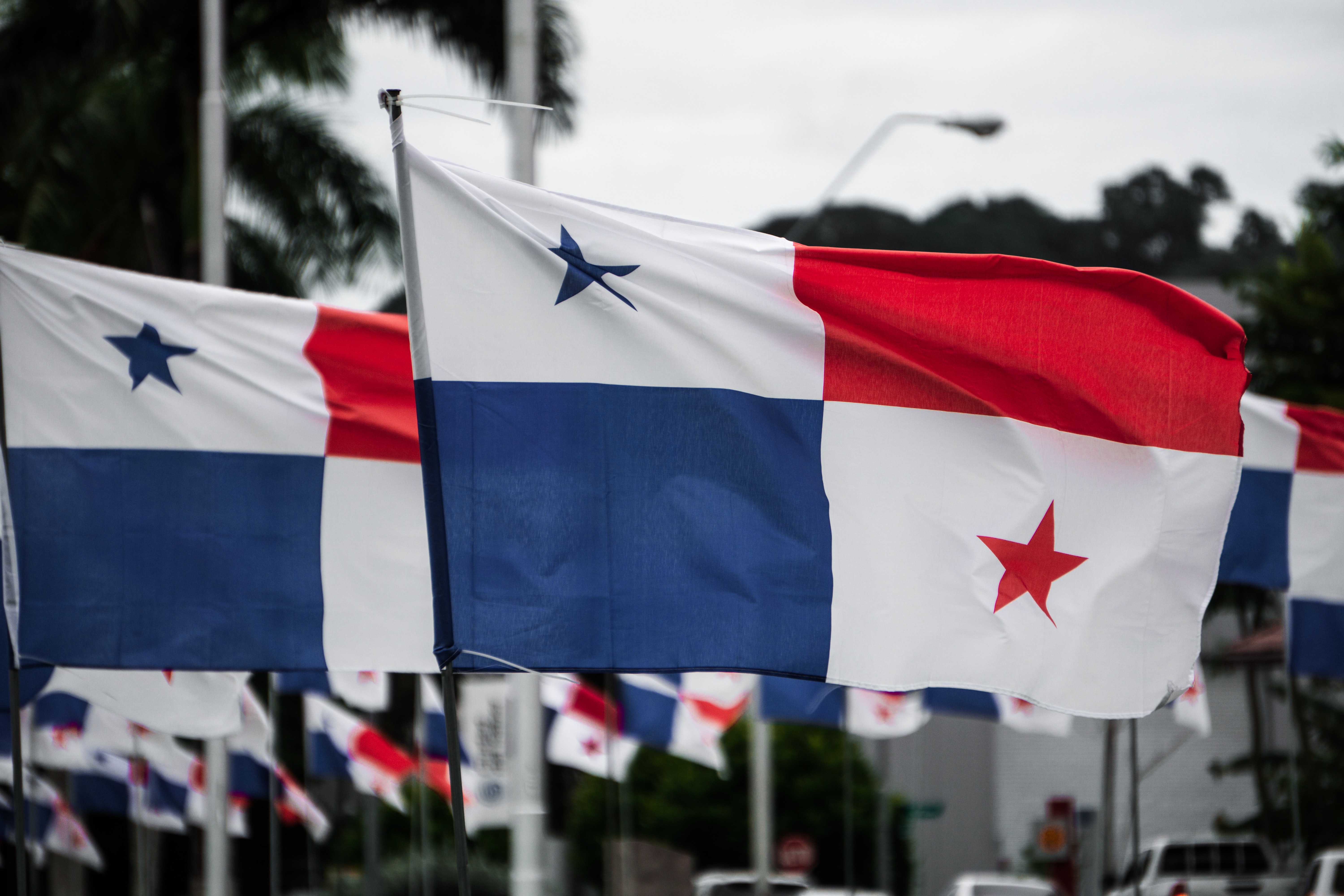 How To Hire Remote Nearshore Developers In Panama
Now that America has positioned itself as the second-largest IT outsourcing provider, several US-based businesses recognize the hidden potential in almost every country in the region. Panama is one of the most underrated gems when it comes to nearshoring software development solutions in Latin America. This country has seen tremendous growth over the past decade and is projected to keep expanding its IT sector. There are several local coders ready to start working for nearshore clients at a convenient rate and in similar time zones. This is why we believe knowing how to hire remote nearshore developers in Panama will help you find more cost-effective coding solutions. Keep reading to learn how to start hiring nearshore developers from Panama!
An overview into Panama's nearshoring software development scene
Panama has a growing IT sector, with a strong emphasis on its expanding software outsourcing industry. Sure, this small country only has 3.5 million people. Yet it still consistently scores pretty high in the Global Competitiveness Report. According to the World Economic Forum, Panama is the 66 most competitive nation in the world out of 140 countries.
Furthermore, Panama grew 40.4% year-on-year during the second quarter of 2021. This gain is widely welcomed after the losses caused by the COVID-19 pandemic. Its software industry played a considerable part in this consistent progress. Even more, Panama has long been recognized as a top nearshore outsourcing destination by US-based companies. This steady growth is an indicator of how much software outsourcing to Panama will expand in the future!
Software engineering education in Panama
Aspiring Panamanian developers have several options when it comes to software engineering education. There are different technical universities that offer undergraduate STEM and computer sciences degrees, especially in Panama City. The country also has a high college graduation rate, with over 91% of students reaching their academic goals. There are different coding institutes, online courses, and free internet resources available for nearshore developers in Panama as well. If you search for the right candidates, you'll surely find coders with a strong educational background!
Average English level for remote nearshore developers in Panama
Panama is quite close to the United States and the language barrier is increasingly reducing as well. This country has English as a second language and national initiatives are boosting the creation of Panama's first fully bilingual generation. This particular initiative is called Panama Bilingue and involves extensive English education throughout all public schools. It aims to improve the command of the language across all student levels and types of education. This shows Panama not only has a small language barrier as of today but that this barrier will only decrease in the future.
According to the EF English Proficiency Index, Panama has a low English level. The index ranks this top nearshore outsourcing destination #56 out of 100 countries, with a score of 483 EF EPI points. Still, don't let this relatively poor ranking discourage you from hiring Panamanian developers. When you hire remote nearshore developers in Panama, you'll most likely be outsourcing from Panama's bilingual talent pool. You can always conduct a technical English interview to be extra sure of the developer's proficiency!
Most popular coding languages and software technologies in Panama
Panamanian developers are familiar with different coding languages and technologies, thanks to the fast-paced market trends of the industry. There are different coders specialized in an array of languages and always keeping up-to-date with the latest technologies. No matter which coding solutions you're looking for, chances are you'll find software developers in Panama ready to deliver!
Most popular programming languages with nearshore developers in Panama:
Swift
JavaScript
Java
Python
HTML/CSS
Ruby & Ruby on Rails
WordPress
Salesforce
Flask
Django
React Native
Angular
Laravel
Symfony
CodeIgniter
Other coding languages popular with Panamanian developers:
Node.js
Visual Basic
C
C++
Flutter
Kotlin
Vaadin
Grails
Objective C
Clojure
Salaries for remote nearshore developers in Panama
One of the most competitive advantages of hiring nearshore developers in Panama is the possibility to get high-quality coding solutions at an attainable price point. Salaries for Panamanian developers are much lower than those for American coders, thanks to the favorable conversion of Panamanian Balboa to US Dollars. Though if you are hiring through a third-party firm, please consider there can be an up to 40% increase in the rates described below.
Junior developers: $3000-$4000 USD per month.

Mid-level developers: $4500-$6000 USD per month.

Senior developers: $6000-$7000 USD per month.
How to find remote software developers in Panama
Through nearshoring firms: Partnering up with an agency that specializes in nearshore software development services is the safest bet when software outsourcing to Panama. When you hire Panamanian developers through these firms, you learn from all of their experience with the local industry. Nearshore software development companies like Blue Coding (that's us!) handle all the recruitment and payment procedures. This way you can just sit back and see which coding candidates are a better fit for your team!
Personal referrals from industry contacts: Trusted referrals let you learn more about a potential nearshoring candidate from someone familiar with their work. Information like that can make all the difference amid the hiring process! It makes the scouting procedures much more efficient, helping you find coders faster. Try to request referrals from your contacts doing business in Peru to find Peruvian developers in a shorter time frame!
Online software development communities: Online communities are quite common among Latin American developers. You'll surely find several of them dedicated to the entire region plus a few ones just for Panamanian coders. Nearshore developers join online groups such as LinkedIn, Facebook, and Reddit. So it's a smart move to post a job one in a few of them to let local developers know you're looking for nearshore coders!
Online job boards: Job boards can be more effective than online communities, even if they're not as popular as they used to be before social media. They work similarly to a website or online community where you post a job ad. That way you can let Panamanian developers know about any open positions at your company!
Local events (virtual and in-person): Panamanian events aren't as prominent as with other technological hubs in the region, such as Argentina or Brazil. Several of the coders who attend these conferences are actively looking for new employment opportunities. So it's the perfect chance to advertise a job with a US-based company! Try to join as many of these software development events as you can (both virtually and in-person) to hire nearshore developers in Panama!
How to hire remote nearshore developers in Panama
Hire nearshore developers through a nearshoring firm: As mentioned before, opting for the nearshore software development services of an experienced firm is one of your best options. At Blue Coding, we carefully vet all Panamanian developers and hire the right coders depending on your project's needs. Nearshore outsourcing to Panama through an experienced nearshoring agency makes your investment safer!
Hire directly through GEO or PEO: Global employment organizations are a reliable yet not so convenient strategy to start software outsourcing to Panama. This is because their software development services come with a heavily present third party when you hire remote nearshore developers. What happens is your company hires the Panamanian developers through their local affiliations, so there's a lot of intervention on their end. These local organizations usually charge the total cost of the nearshore developers' pay, the cost of benefits, and a fee of 10% or more for their services.
Hire an independent contractor directly: If you're wondering how to hire remote nearshore developers in Panama without any third-party involvement, this is the way. You need to hire a direct contractor yourself! This is the most straightforward approach to software outsourcing to Panama, though it can take longer than the other alternatives. If you want to find Panamanian developers yourself, go through LinkedIn and contact them on the platform as soon as they catch your eye!
Hire using popular freelancing platforms: Upwork and Fiverr are two of the most popular freelancing platforms for outsourcing software development. Direct contractors usually recur to them as a way of finding clients more easily. Still, even though these platforms facilitate payments, they often get a share of the freelance coder's salary. Another drawback of freelancing sites is the fact that it is quite complicated to judge a developer's expertise and English level before hiring their services. That's why we recommend these Upwork alternatives for software outsourcing to Panama!
Establish a local company in Panama: This is a bold move, but setting up a subsidiary of your US-based business in Panama is an effective nearshoring alternative. It's the right strategy for those looking to expand their presence in Latin America and grow their business. You'll be able to hire local talent, both in person or by hiring remote Panamanian developers. If you do this, take a thorough look at all local regulations first to avoid trouble with the law!
Ready to hire remote nearshore developers in Panama? Let's talk!
As you can see, there are many reasons why you can benefit from hiring software developers in Panama. At Blue Coding, we offer nearshore software development services so you can find the right coders for your US-based company. Ever since 2014, we have helped businesses across all industries with software outsourcing to Panama through our staff augmentation and direct placement services. We also have an entire series dedicated to nearshore outsourcing in Latin America, with last week's post all about nearshoring to Costa Rica. Contact us today to learn how you can hire remote nearshore developers in Panama!